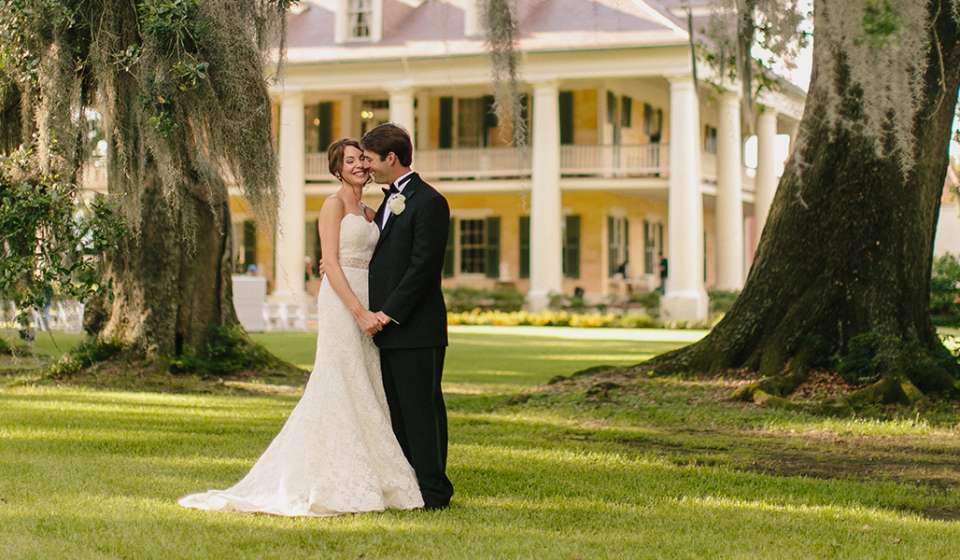 Best Places to Elope in New Orleans (NOLA)
New Orleans, Louisiana (NOLA) is known for its historic mardi gras celebration alongside its French Cajun and creole cuisine. Also known as the "Big Easy," this culturally rich city delivers much more than meets the eye to its visitors. Many who choose to elope in New Orleans may be surprised to find some of the best views and hidden gems within its historic districts. The possibilities of where to elope in NOLA are truly endless.
When selecting the ideal spot in the city for your ceremony, you should consider locations that will harmonize with your style and personality. Luckily, NOLA can offer couples everything from a historic mansion on the water to gorgeous gardens that appear so peaceful they must be fake or plantation-style houses renovated into an upscale hotel. With so much to choose from for your elopement, we simplified the selection process. We created this list of our favorite elopement spots to include all we love about NOLA's colorful culture and history.
1. City Park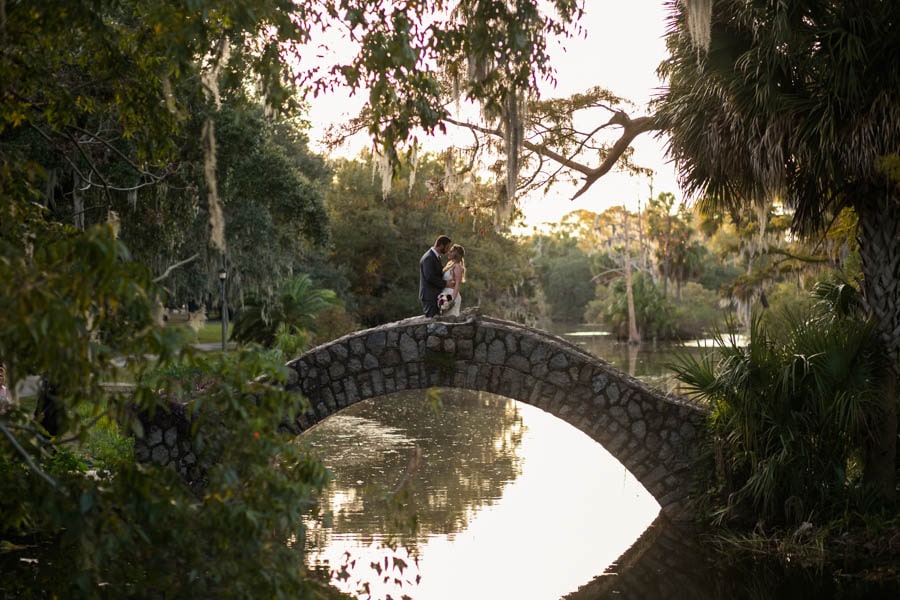 Located just a few blocks from Lake Pontchartrain and near the Old Spanish Fort is City Park. City Park has been listed as one of the oldest parks in America in its 170-year history. Couples can choose from numerous areas to host their elopement, such as a gazebo near the Botanical Garden or in front of the fountains within the park. The park is around 1,300 acres and is filled with beautiful moss-covered canopies and enormous old oak trees that will provide the perfect natural setting for your ceremony. This location is also very affordable to get married in the park. The park requires a ceremony fee of $250 for up to 10 people present and an additional $50 fee for photography. Within the park, you can find numerous beautiful areas to hold your ceremony, depending on the style you are aiming for that will provide a stunning backdrop that will benefit both you and your guests.
Your wedding gown is the most important outfit on your wedding day. Browse our tips on how you can travel safely with it.
2. Audubon Park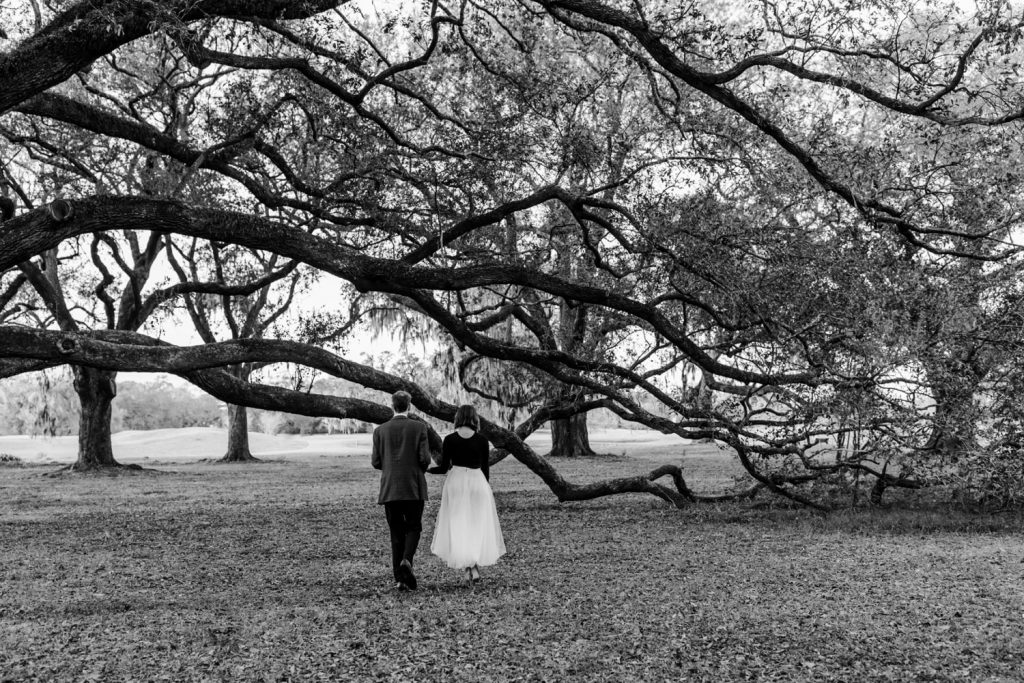 Sitting on the banks of the Mississippi and next to Loyola University New Orleans is Audubon Park. The area now known as the park was once a commercial sugar cane plantation that was then converted to public land in 1850, with it officially becoming a public park in 1914. The land the park sits on is well-known for its century-old oak trees, including the famous Tree of Life, which is over 300-years old. The Tree of Life is one of the park's most popular areas, with many partners opting to hold their elopement ceremony at its base. The park is also a great budget-friendly option for you to host their elopement ceremony, with it being free for just the two of you and an officiant or less than $200 with a small number of guests. It's also notable that Audubon Park has more offers to explore post elopement as well. The park also features a zoo, aquarium, nature center, and golf park for you to visit and capture breathtaking photos after your ceremony.
3. Jackson Square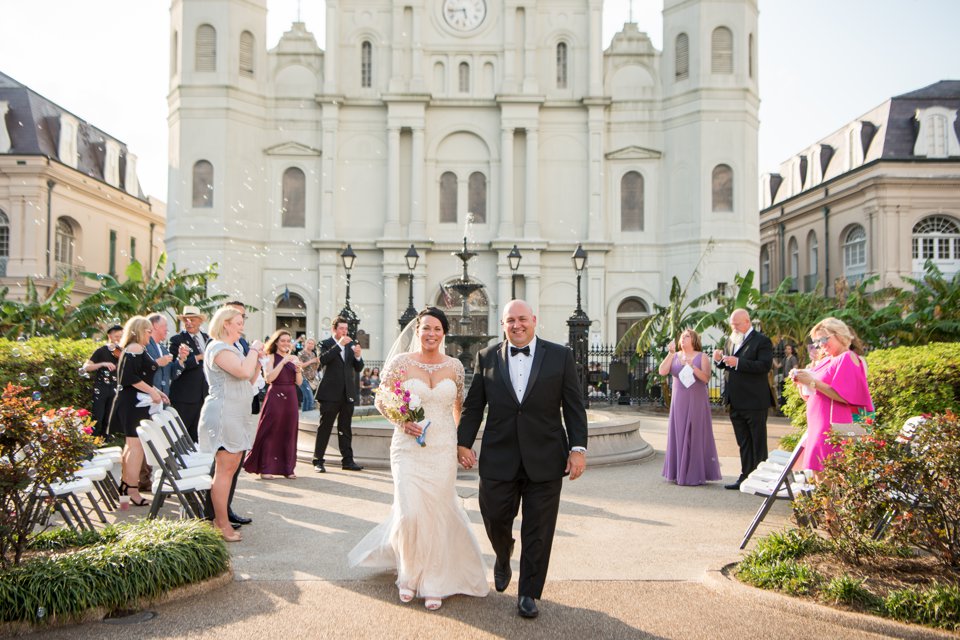 You can have a beautiful and intimate wedding experience at one of NOLA's most picturesque and historical landmarks. Surrounded by beautiful buildings, Jackson Square provides an idyllic setting for your private wedding ceremony in NOLA. Jackson Square is another famous public park in NOLA close to the French Quarter. This park is an ideal location to celebrate your love simply and elegantly. If you aim for a very small and intimate elopement for a $250 ceremony fee, you cannot beat these historic views matched with affordability. You can also take the old-world architecture of the iconic St. Louis Cathedral and the exotic historical sites dotting the courtyard. This location will make you feel like you've been transported back to an era of romance, intrigue, and old-world glamor.
Not sure if a first look is suitable for your elopement? Read more about our take on this wedding tradition here.
4. The French Quarter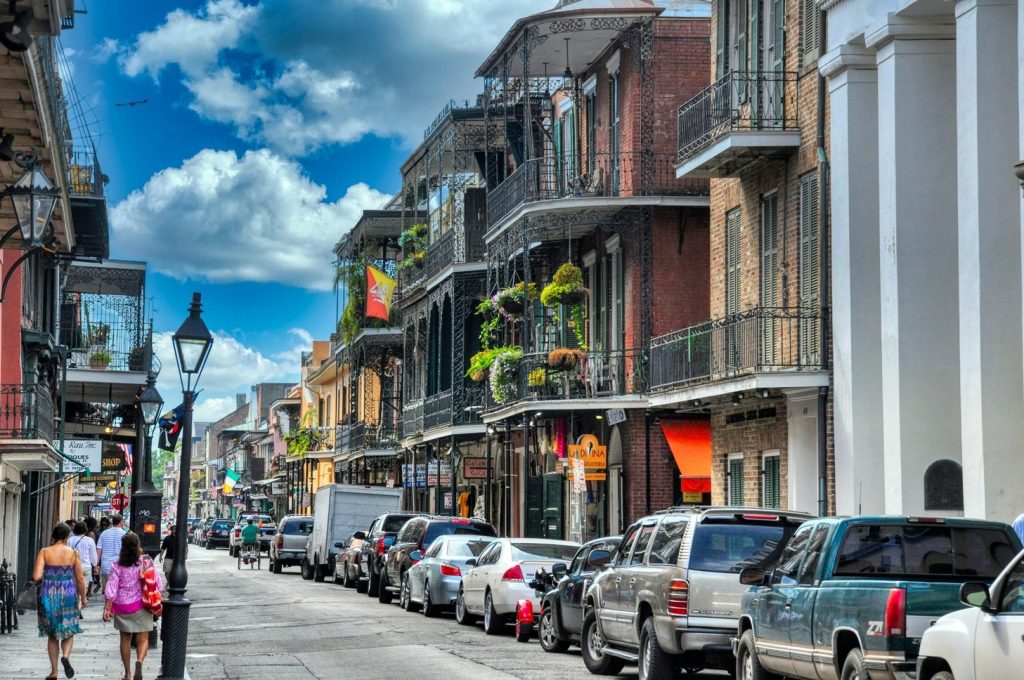 NOLA's famous French Quarter area is known for its historical french style homes and buildings with countless balconies that line the streets. The area is also known for the iconic Bourbon Street, which hosts the city's party district and Mardi Gras celebration. This famed part of town offers everything you need for a simple and meaningful ceremony, from the churches with small gathering rooms for quick nuptials to unique photo opportunities post-elopement. If you are looking for something more one-of-a-kind and intimate for your beloved, there are many rental rooms and homes to book for your elopement and have your ceremony on a historical balcony. And you won't want to miss the countless dining, cafe, and cocktail options available along Bourbon Street in the heart of the French Quarter.
5. Pharmacy Museum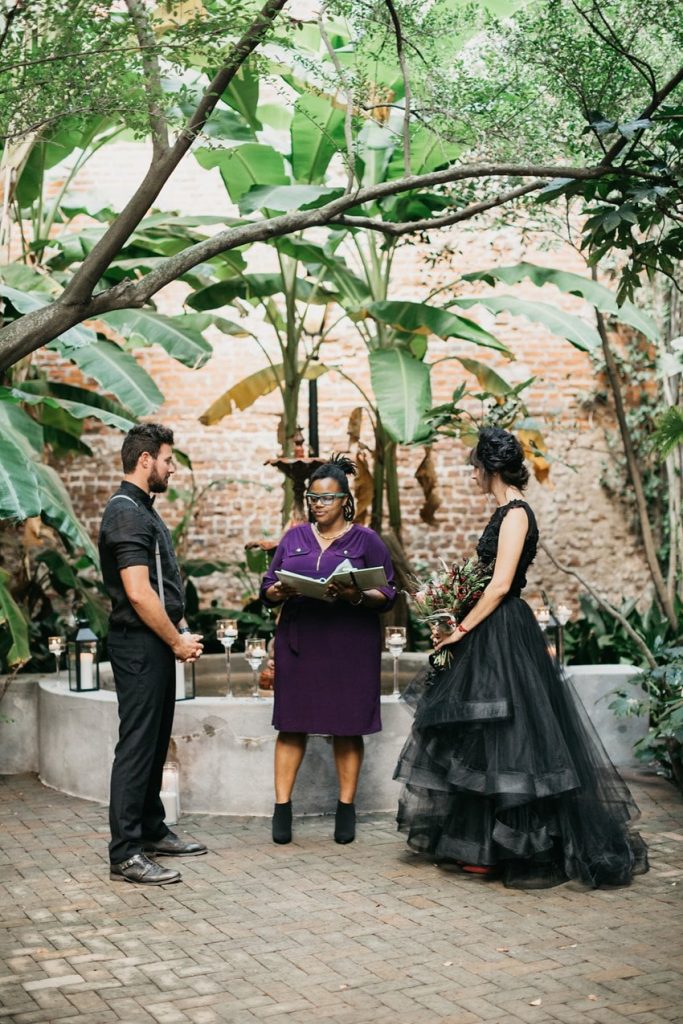 Nestled in the heart of the French Quarter is a unique spot to elope called the Pharmacy Museum. As one of NOLA's many popular wedding locations, the Pharmacy Museum provides a quaint and romantic venue to celebrate your love. With its gorgeous high ceilings, marble tabletops, and many antique decor fixtures, this is what makes it such a magical, beloved, and well-sought after location. It's also notable that the site once was the local pharmacy for the city, and much of that history and decor have been preserved within its museum. This location also offers a gorgeous 19th-century tropical courtyard perfect for any small elopement. After your ceremony, couples and guests can enjoy a tour of the museum rich in history and provides an impressive collection of over 6,200 pieces of pharmaceutically-related artifacts and artifacts to see.
Ready to plan the elopement of your dreams? Visit our elopement guide to get started.
6. Steamboat Natchez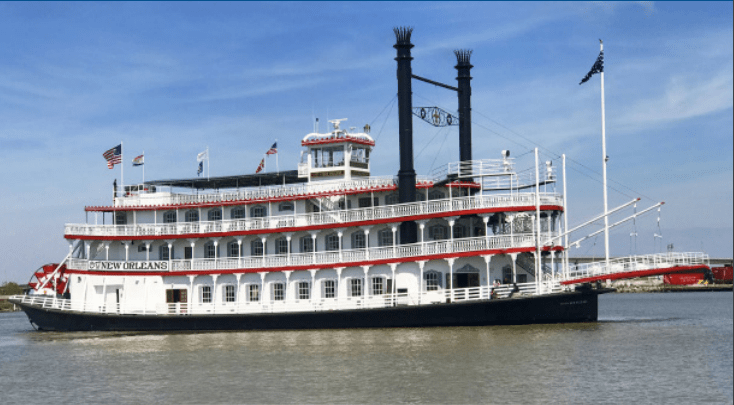 For a truly unparalleled experience for your elopement in NOLA, you can have your ceremony on the Steamboat Natchez. Cruising up and down the Mississippi River daily, this steamboat allows you to take your elopement in NOLA to the water. This steamboat features 4 levels for couples to choose from, designed for both weddings, large and small. While this option may be more on the pricier side of a NOLA elopement, the steamboat Natchez wedding packages provide an all-inclusive price for weddings. You can be guaranteed a full experience from the ceremony to the celebration while cruising the Mighty Mississippi and taking in the views of New Orleans from the water.