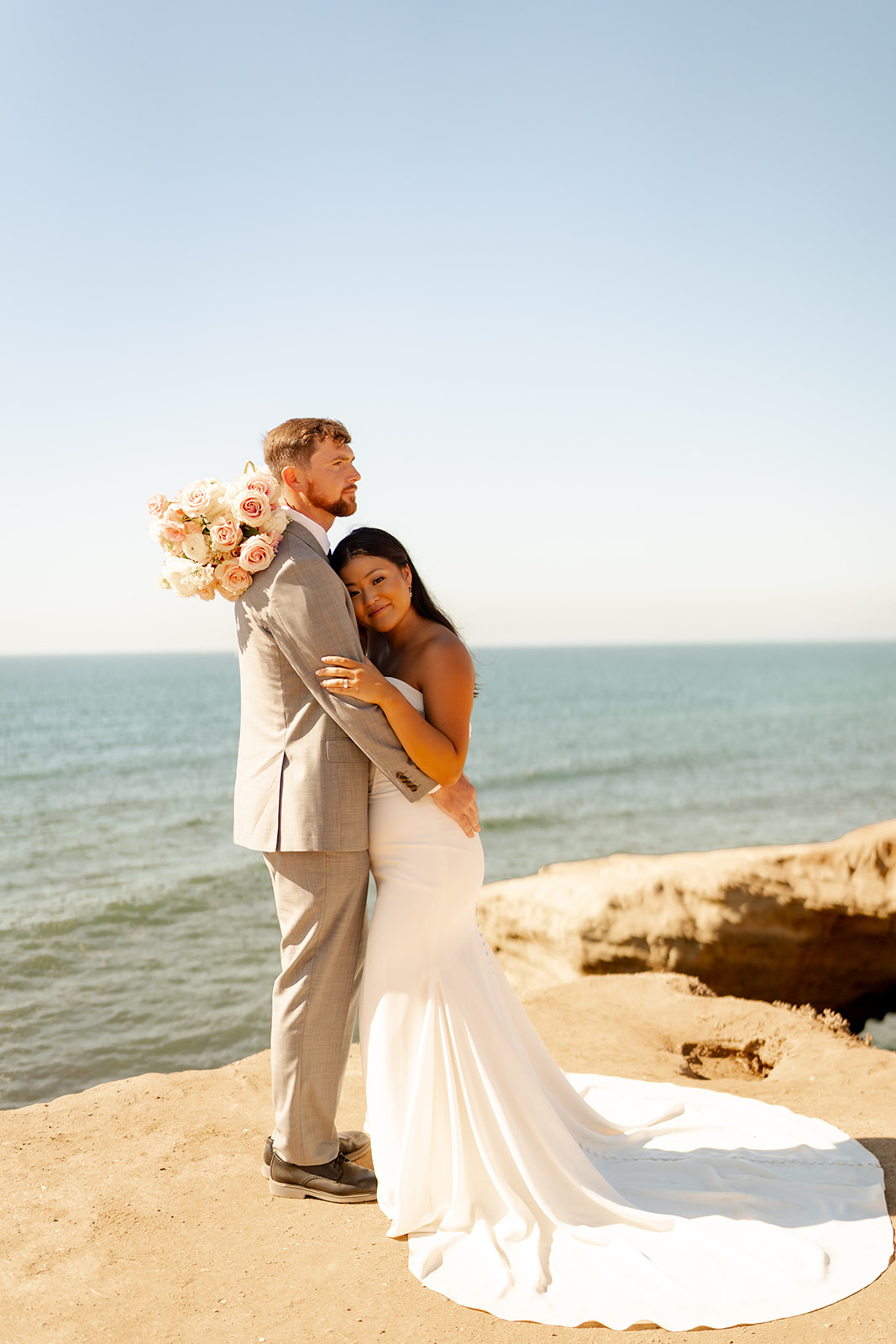 A Romantic Elopement Ceremony and Mini Reception at Osprey Point of Sunset Cliffs in Pacific Beach
A beach elopement is an instant classic: between the insane views, great weather, and the sand in your toes. It is no wonder we are always dreaming of beach elopements! Michelle and Tanner eloped at Osprey Point of Sunset Cliffs in Pacific Beach, San Diego with their closet friends and family as their witnesses. The two said their I do's then celebrated with champagne toasts, a mini picnic reception and then explored the area for some epic shots of their big day.
WHAT WORDS WOULD YOU USE TO DESCRIBE YOUR WEDDING?
PERFECT! Honestly the whole day was so fun and there was zero stress. Just good vibes and family
THE PROPOSAL:
We went to a local restaurant downtown Omaha. While we were walking to our destination tanner bent down and I said "RIGHT NOW?!?" Only to turn around to a videographer (our close friend) and our family capturing the whole thing Tanner had invited friends and family to celebrate at a bar nearby. It was so thoughtful and the video made us both ugly cry.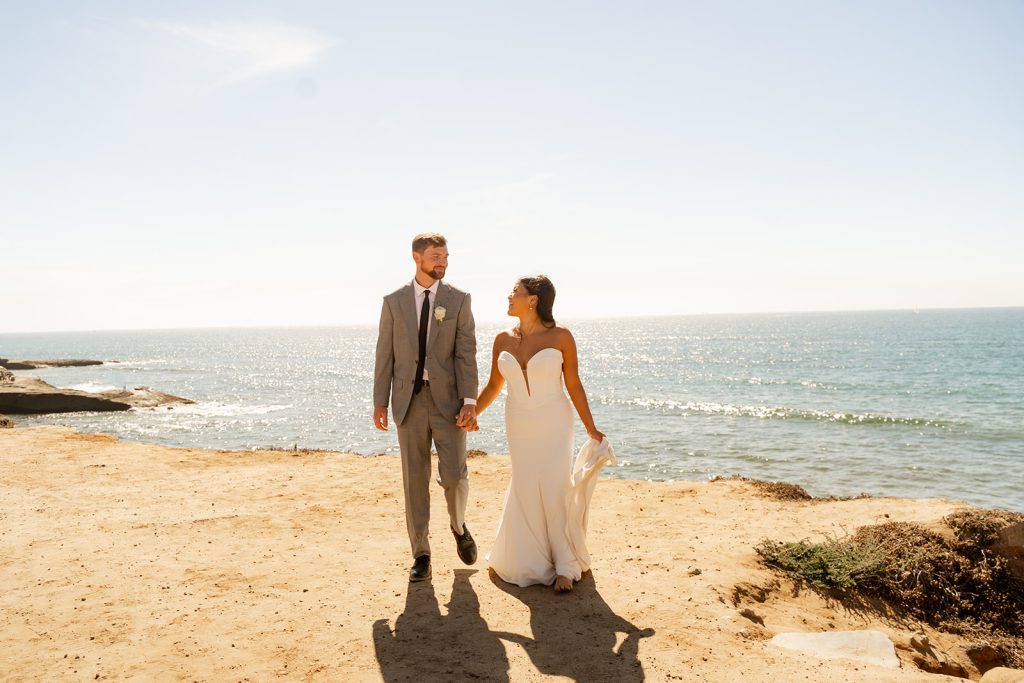 THE VISION:
I didn't really have a vision. I didn't even know where to even start planning a wedding. I know I didn't want the stress of planning a big wedding. We chose to elope and we picked San Diego because HOW COULD YOU NOT?! Literally so beautiful and everything we could've asked for with each other and our immediate family.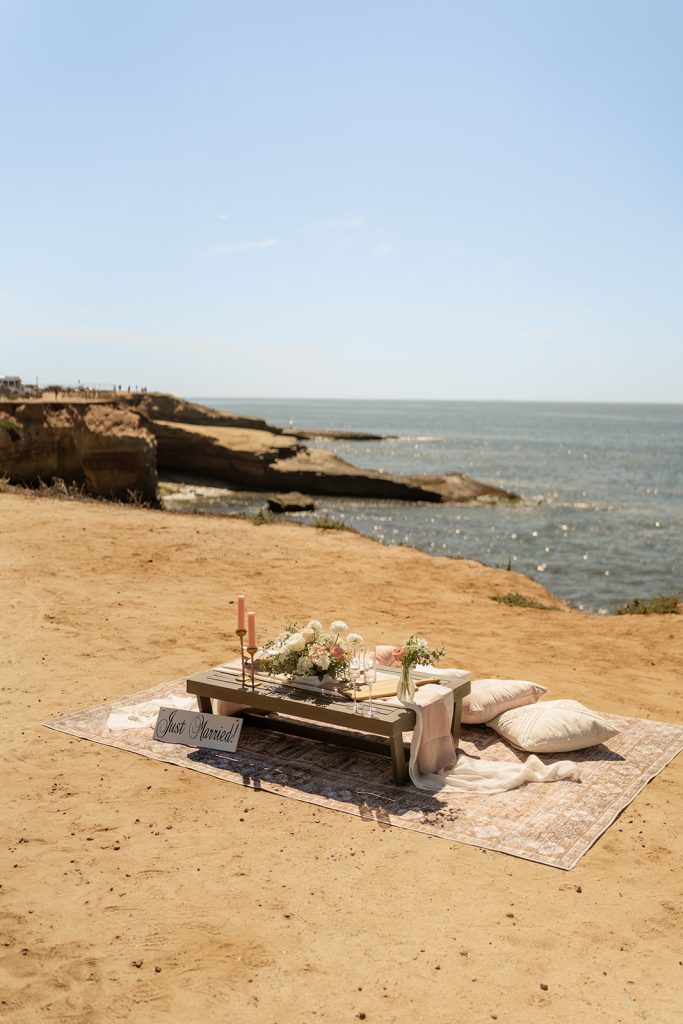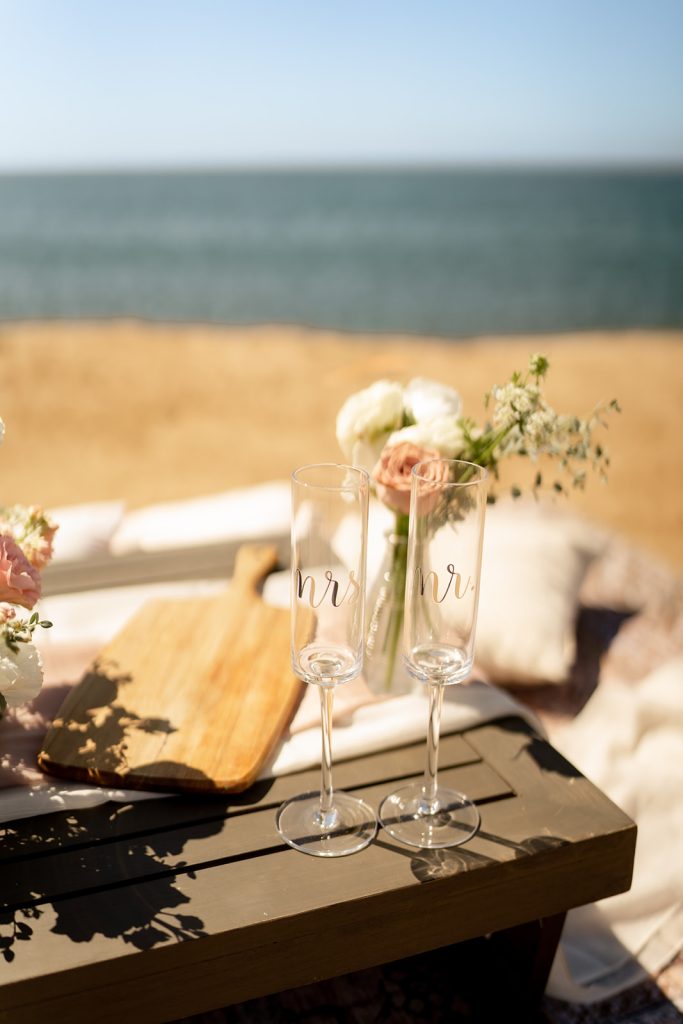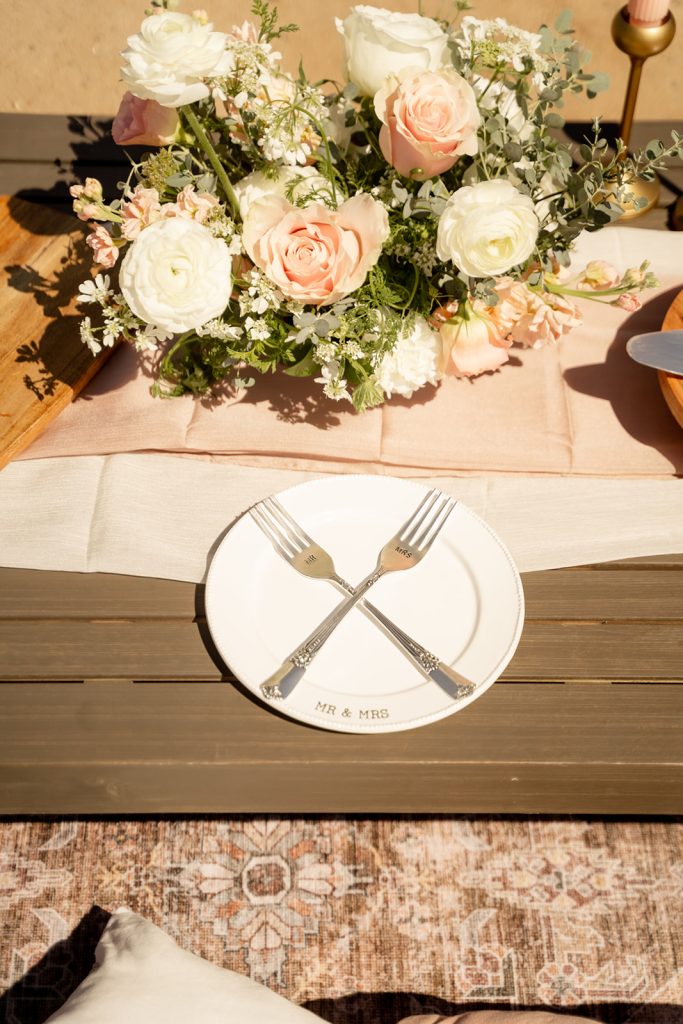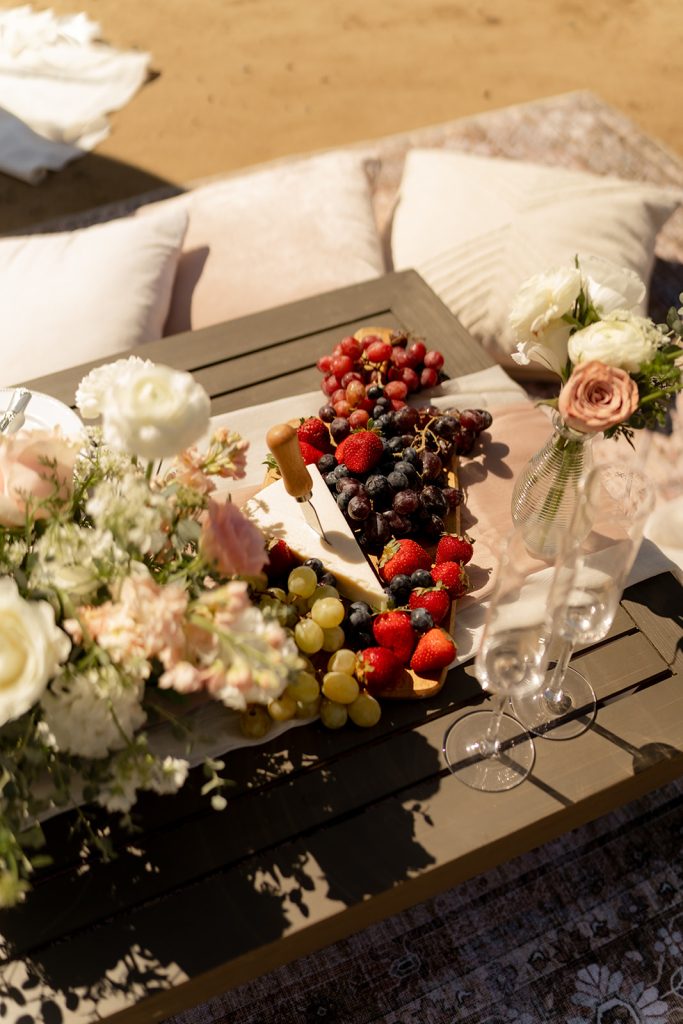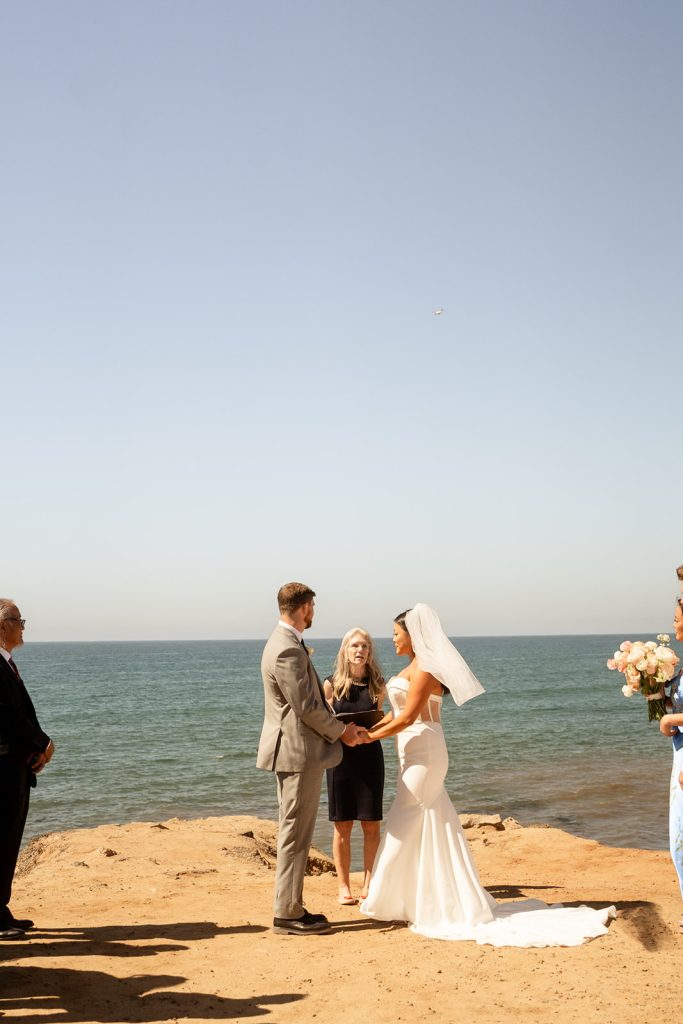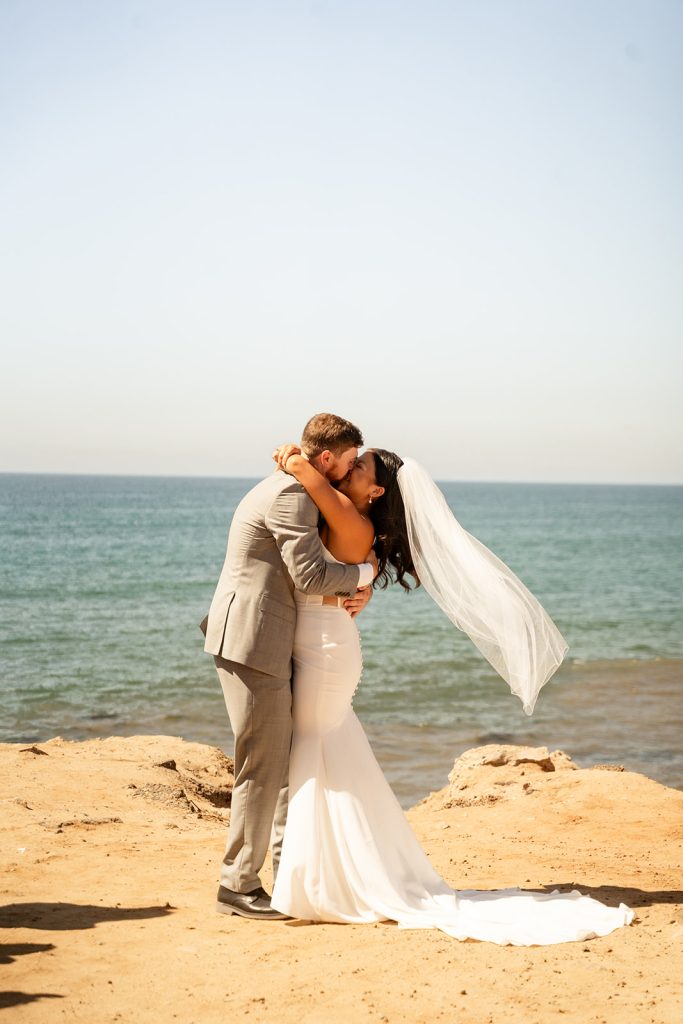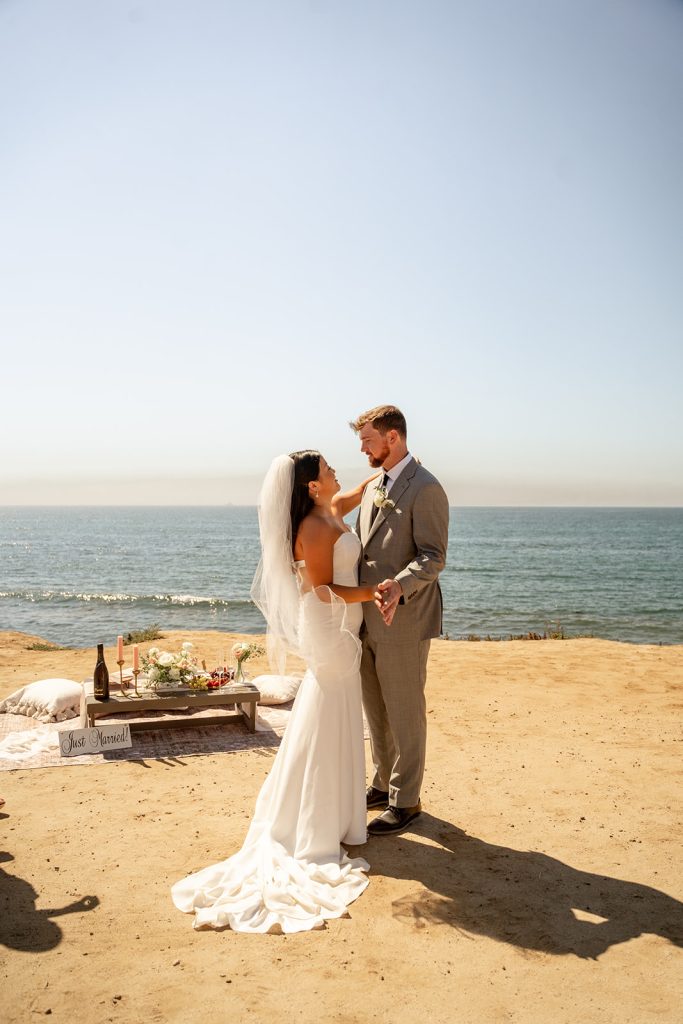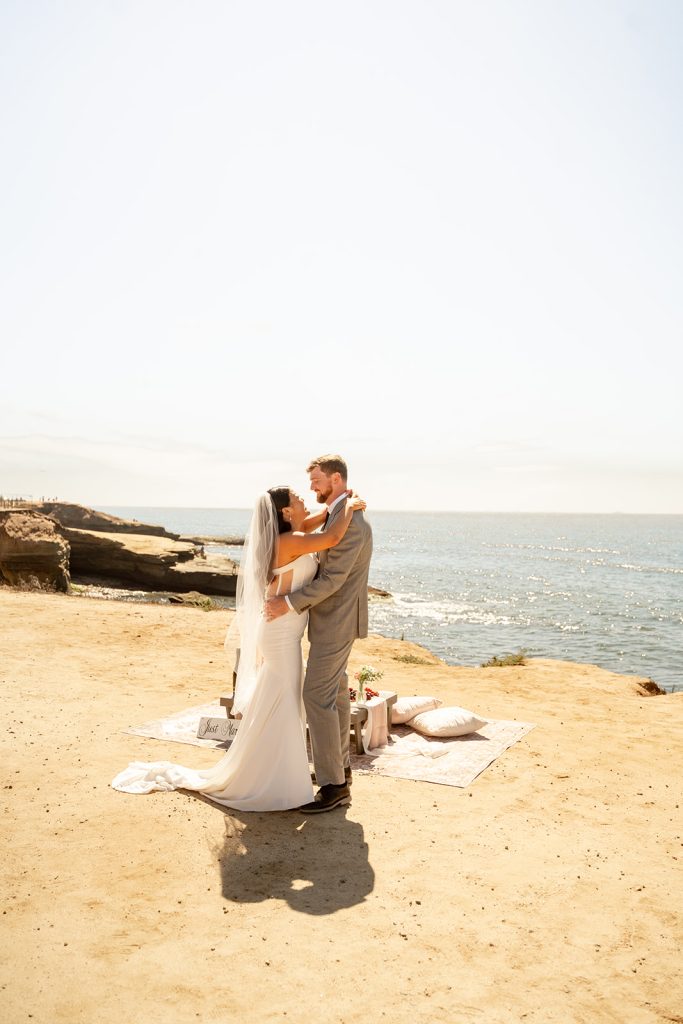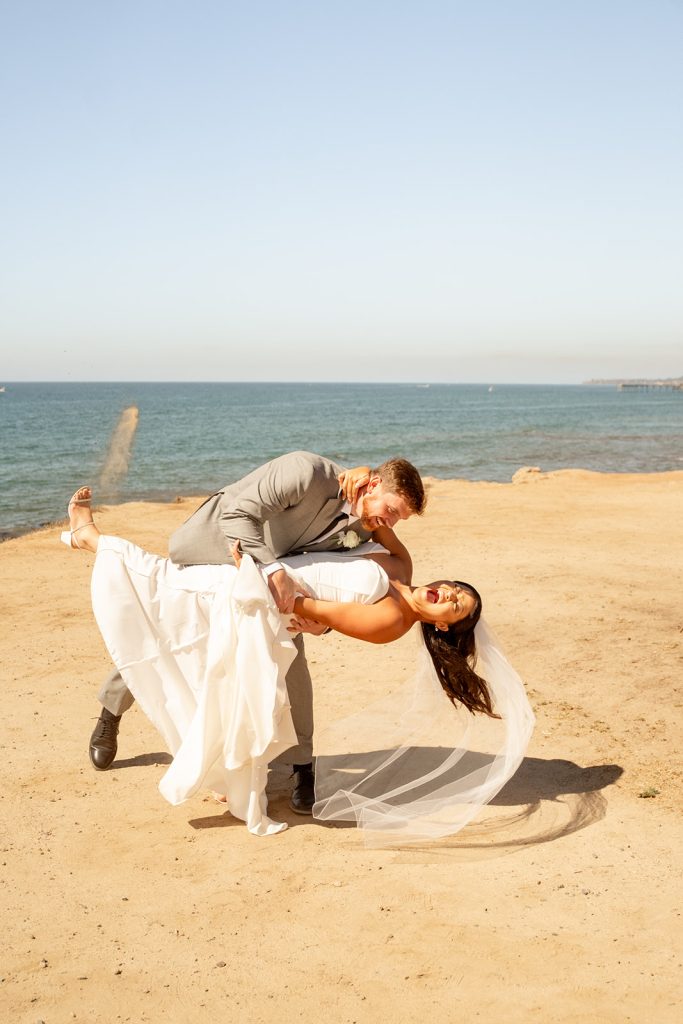 THE PLANNING PROCESS:
The epic elopement team made the process so stress free and easy! I am the most indecisive person in the world and would've taken 10 years to plan if I did it on my own. I loved that we were able to tell the epic elopement team what we had envisioned and they made those visions come to life! Loved that we could also add on to the package if we wanted to.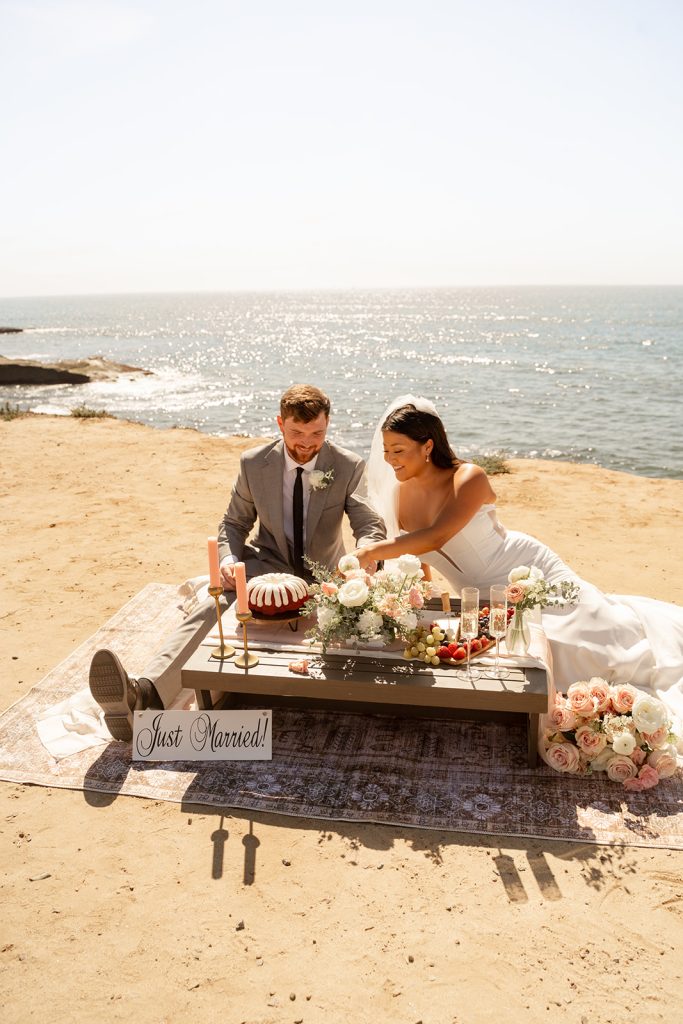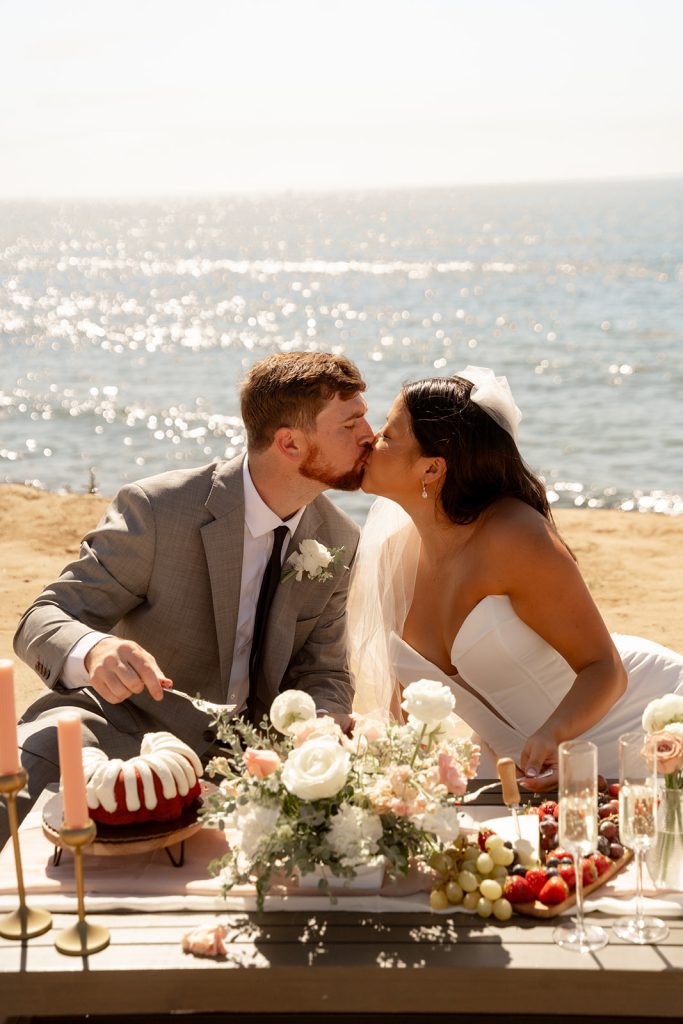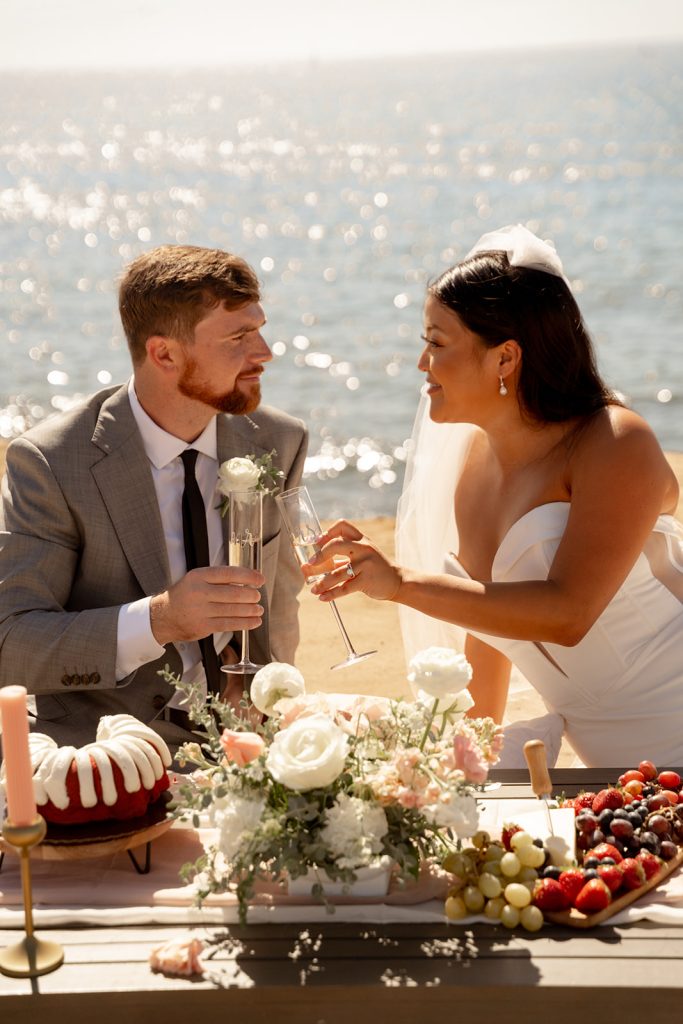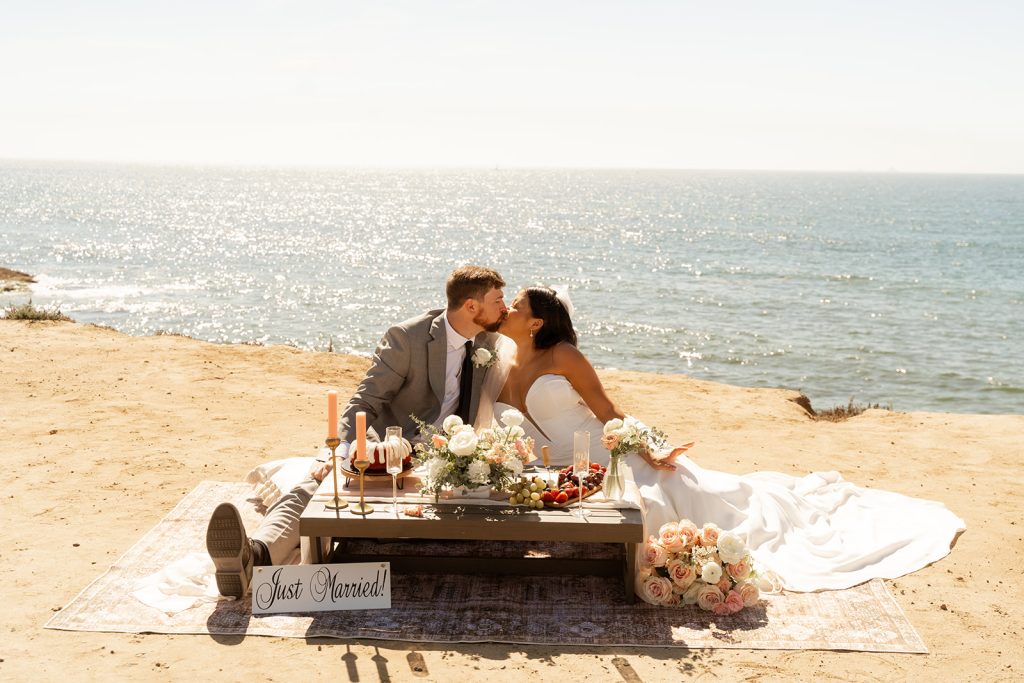 YOUR OUTFITS AND ACCESSORIES
(Tell us about each of your outfits, where they are from and how/why you chose them)
My dress was from a local boutique in my hometown, Omaha, called Ready or Knot. The designer was Mikaella and I fell in love with it instantly and made a few changes (like the sheer back) to make it my own.
Tanner's suit was from a well known local Omaha store as well called Jerry Ryan. The tie was a last minute purchase since he bought a "skinny" tie from an online site and it was about 3 cm in width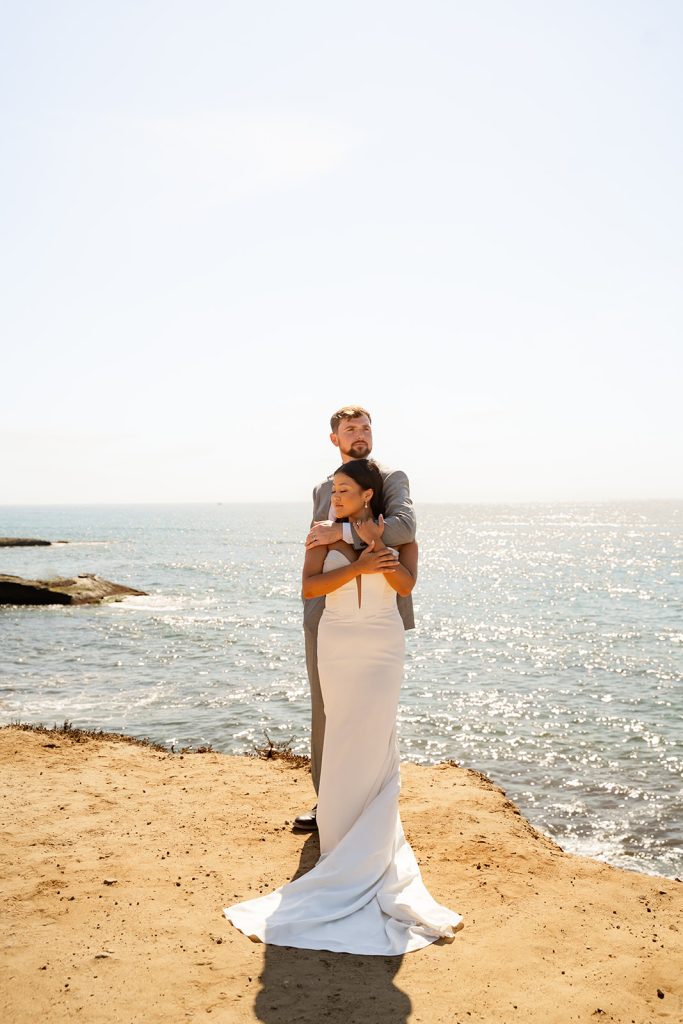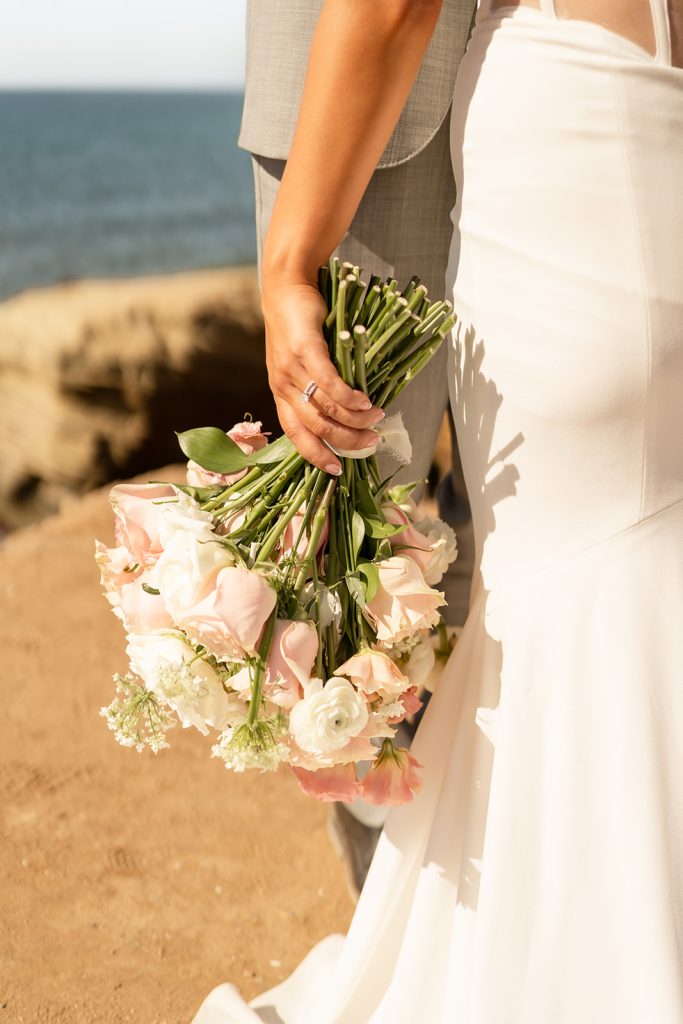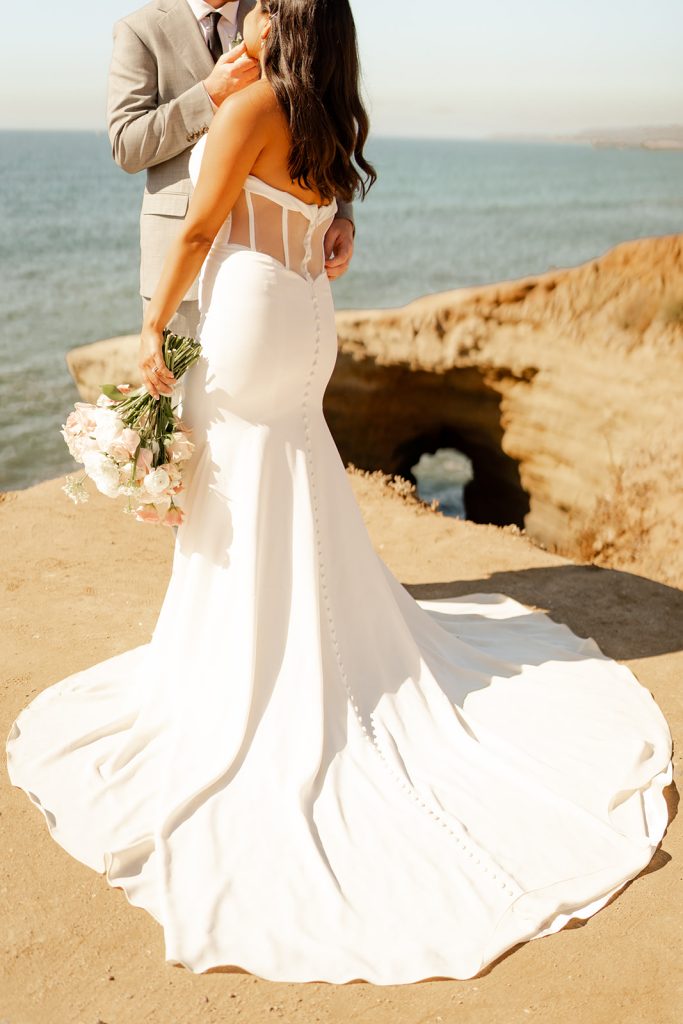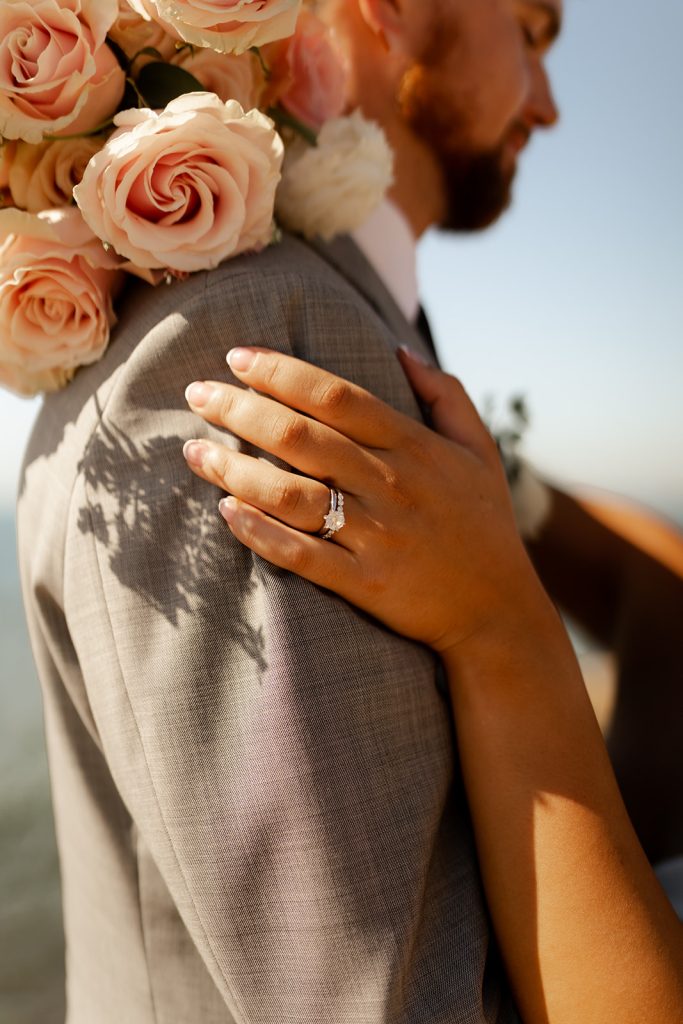 MEMORABLE MOMENTS
The most memorable moment was being able to spend a week with our families exploring San Diego. This was the first time our families had spent an extended amount of time together and we took the risk of doing it all under one roof! Fortunately it went well.
Another memorable moment was when we were saying our "I do's" Tanner said his a bit prematurely due to his nerves so as soon as it was my turn I said I do before our officiant asked me anything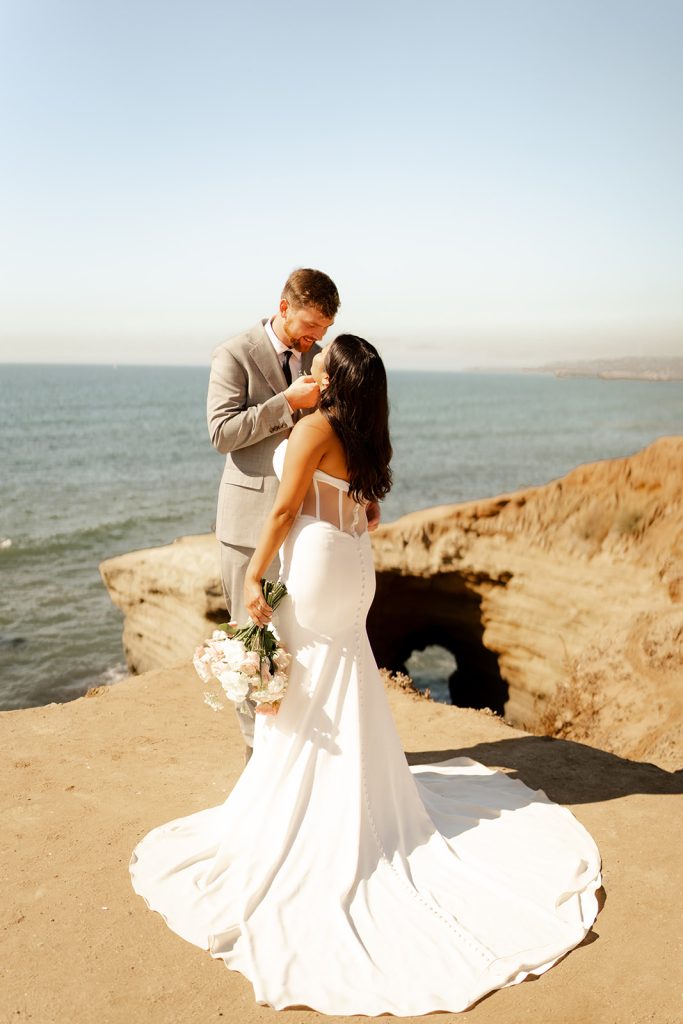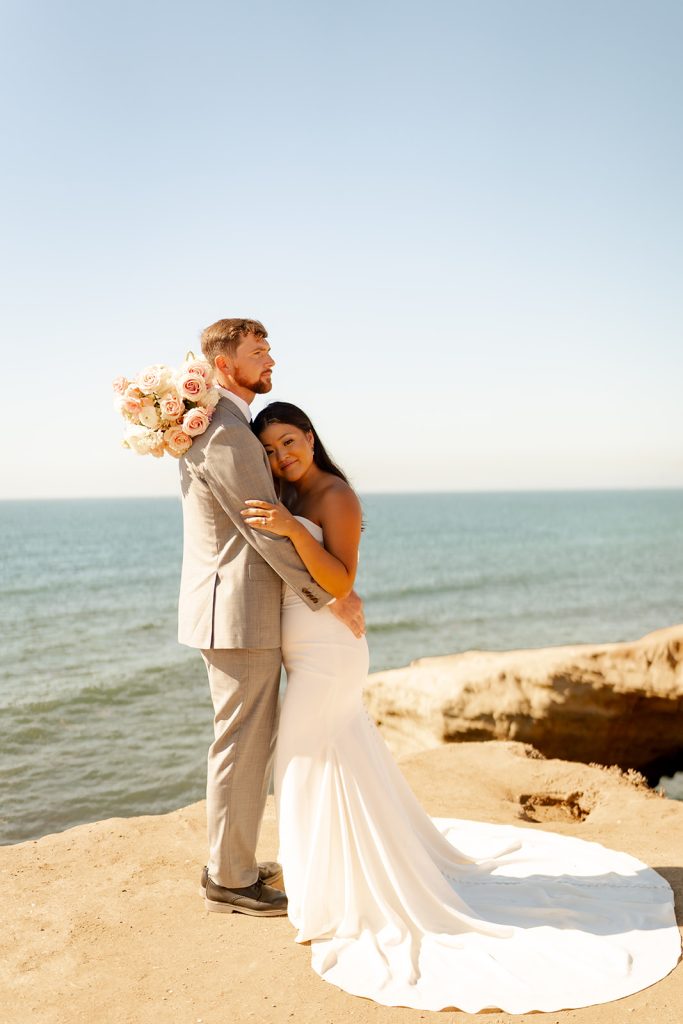 ADVICE FOR OTHER COUPLES
Do the elopement! It was so easy to add on anything we needed and the epic elopement team was so helpful in referring or responding to any questions. We still plan to have a reception at home so it's like the best of both worlds!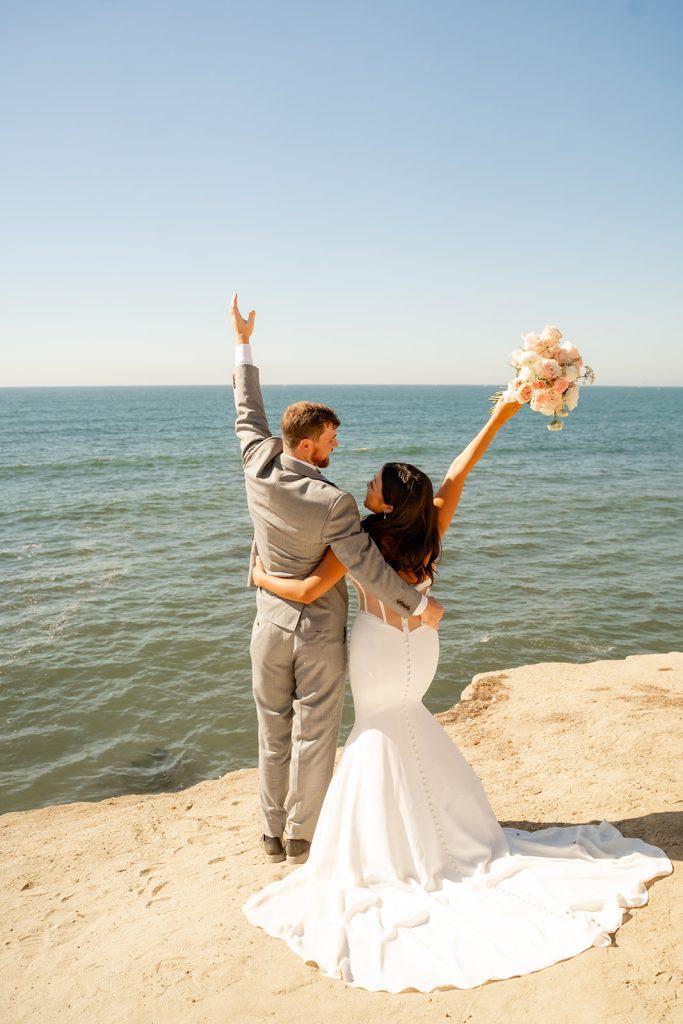 VENDORS:
Coordinator and permit: Epic Elopement
Officiant: Ceremonie Devie
Photographer : Marlyn A Photographs
Floral: Refined Floral
Video: Jim Kennedy
If you are interested in eloping at Osprey Point of Sunset Cliffs in Pacific Beach, San Diego, contact our team at info@theepicelopement.com.