Elopement Packages in Florida
We're currently booking in three locations in Florida: Tampa, Clearwater, and St Petersburg Tampa, Florida is a beautiful metropolis with so much to offer.
Tampa has equal parts of amusement, city and historic quarters. We offer several locations around the area that are perfect for the chilled vibe. Enjoy the green scenery, the pellucid blue waters, and endless whimsy. We offer options in the Ybor City gardens located in a heavily Cuban inspired area as well more intimate areas such as Fancy Free which can give off a total "hippy" feeling. Trust me, you will find something to fall in love with here in Tampa, Florida! Clearwater is in Florida's Tampa Bay area and is known for sunny weather and some of the most beautiful crystal clear gulf coast beaches. Clearwater Beach on a barrier island, is a 3-mile stretch of white sand backed by hotels, shopping, and restaurants. St Pete: Now this is the place for round the clock sunshine! Sitting right between the Gulf of Mexico and Tampa Bay, St. Petersburg personifies the heart of the state. Currently we offer several elopement locations to fit every need. Since this area is richly filled you can choose from a rooftop destination to a classic beach wedding. St. Petersburg can really spark romance and ensure your wedding is a dream come true. Sunshine 24/7 here, the city even keeps a tally!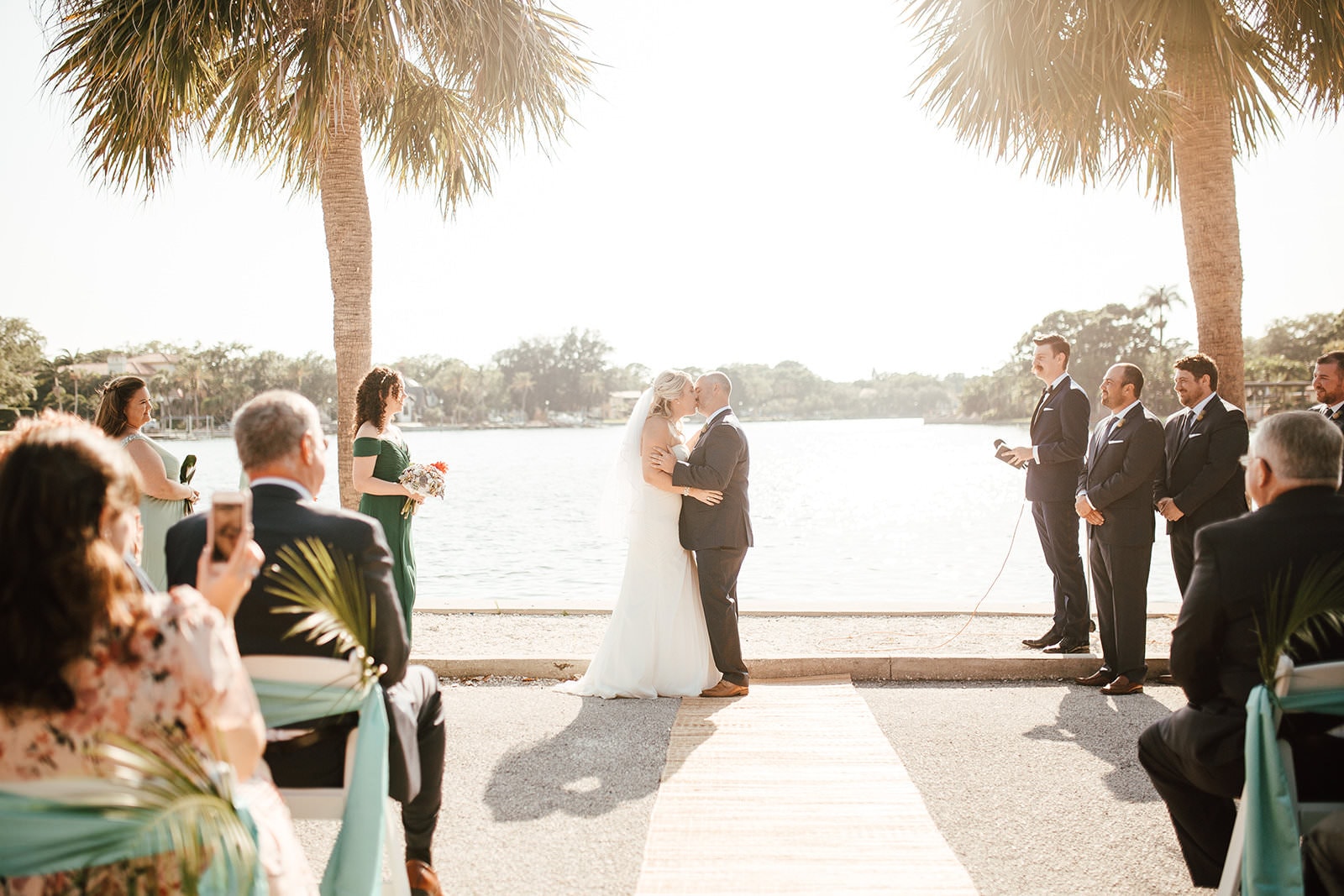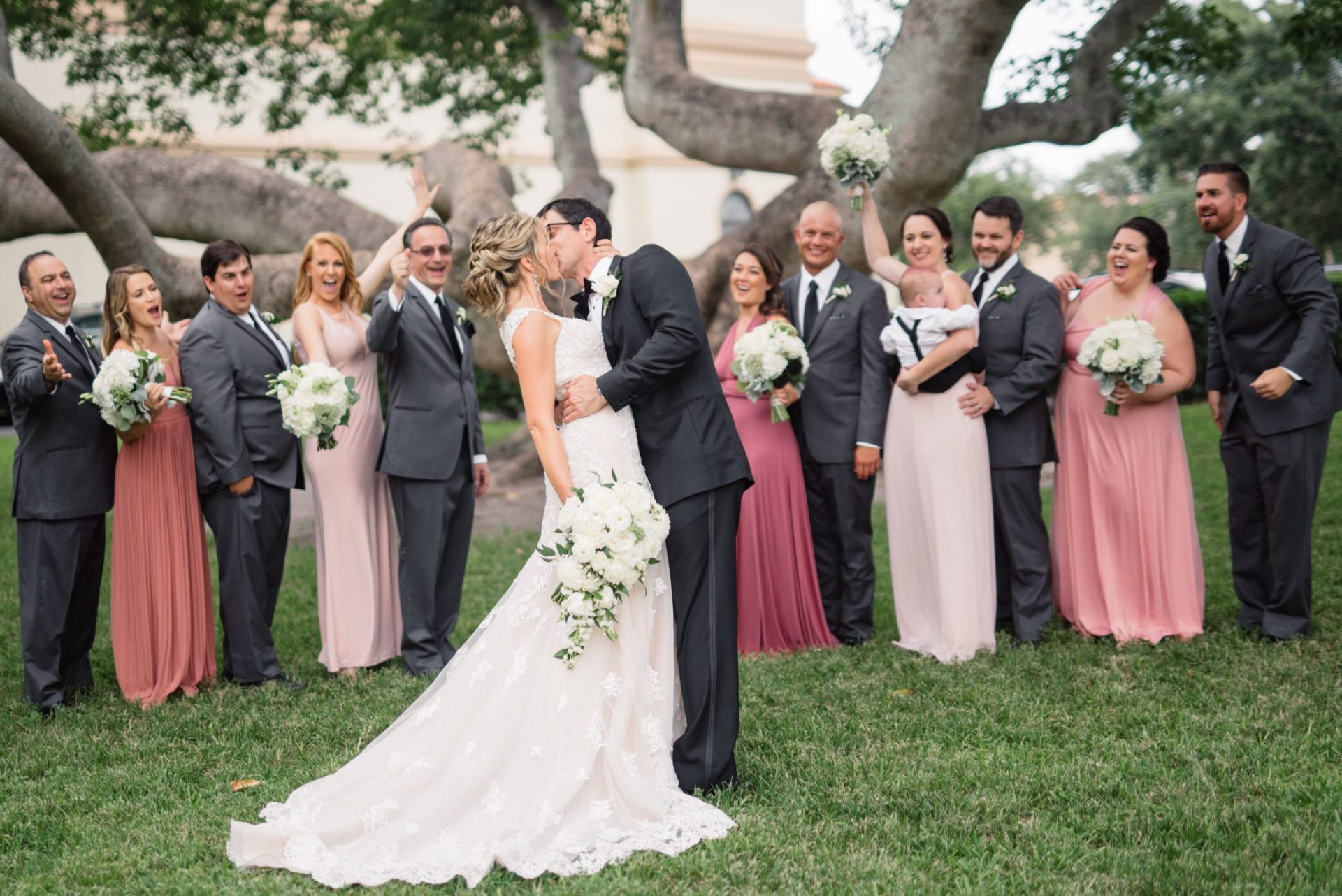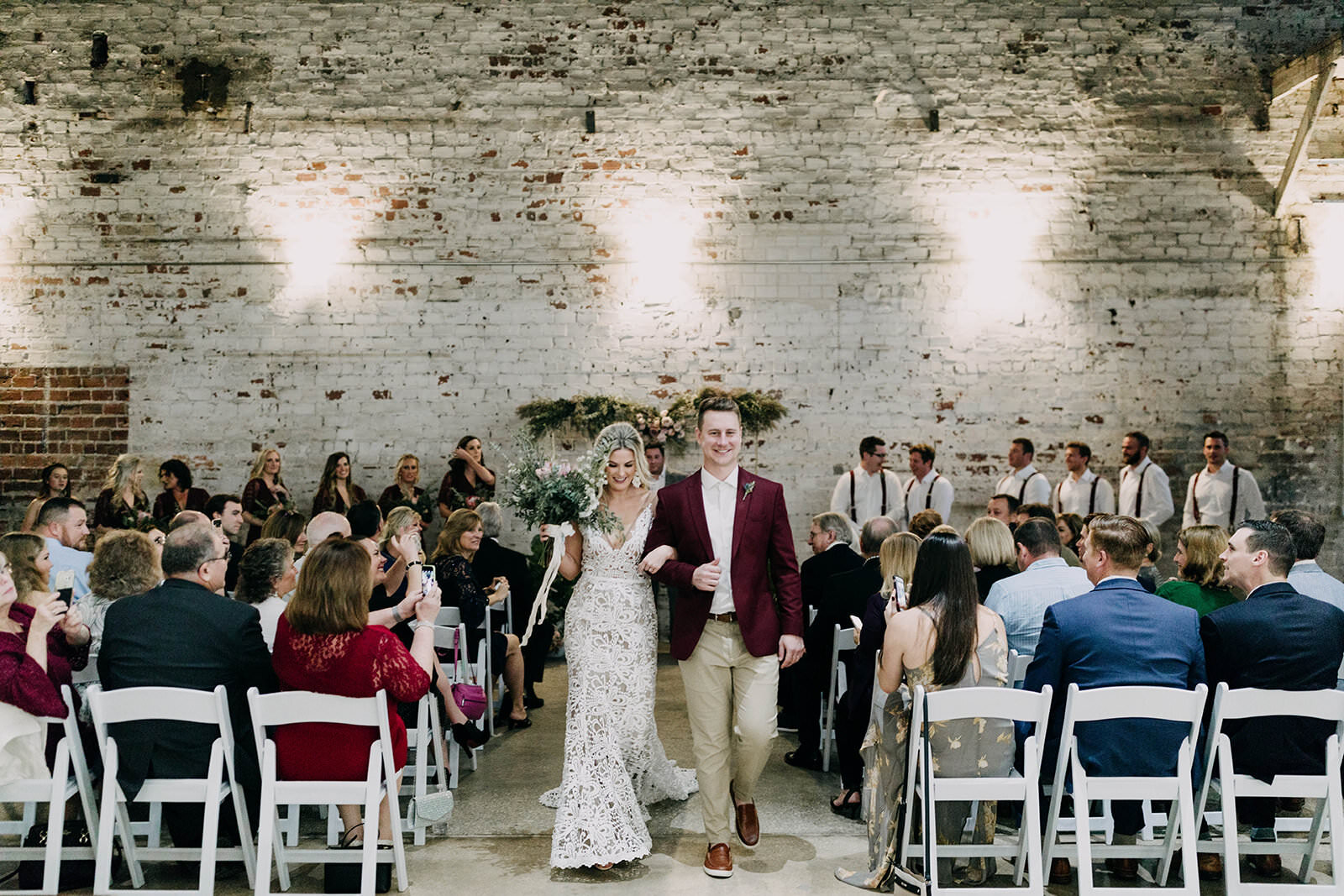 Where Can You Elope in Florida?
Popular Elopement Venues in Florida?
Don't see a venue you had in mind? Just ask us and we'll see what we can do!
Florida Elopement Packages
Basic Plan

Includes personal elopement planner, 60 minutes of photography, permits & fees, modern officiant, and more!
Deluxe Plan

Includes everything in the epic plan plus cake cutting, champagne, mini picnic reception, and more!
Tips for Eloping in Florida
1. HOW DO YOU ELOPE IN FLORIDA?
To get married in Florida, visiting couples should go together to the nearest clerk of the circuit court office to obtain a marriage license. Florida marriage licenses are good for 60 days. Florida residents must wait three days to get a license. However residents who can provide documentation showing they completed a state-approved marriage preparation course within the year won't have to wait three days.
A marriage license does not mean you are married, and it is not proof of marriage. Rather, it's documentation that shows you are allowed to get married. You still have to do the marriage ceremony/say your vows! But don't forget to return the actual license to the clerk's office where it was issued as your final step. They will give you certified copies of your marriage license for records.
2. HOW MUCH DOES IT COST TO ELOPE IN FLORIDA?
We have options to fit every single budget! Our elopement packages can be tailored for any budget-conscious couple or those looking to splurge on additional decor and details. The standard fee for a marriage license is around $90, which can be reduced to around $60 for Florida residents who have completed a premarital preparation course. There are potential permitting fees if you're planning to elope at a park or certain outdoor venues. We will be able to provide more info and take care of any required permitting fees in advance of your elopement date. For package information, click here.
3. WHERE CAN YOU ELOPE IN FLORIDA?
Though Florida's beaches are beautiful, there's a variety of stunning rooftops, hotels and estates to consider for your ceremony or reception. We've even had a couple get married inside a plant nursery turned wedding venue, and it made for some magical photos! Looking for some more inspiration? Check out some of our popular locations here.
4. WHAT IS THE BEST PLACE TO ELOPE IN FLORIDA?
Is it cliche to say almost everywhere looks like a postcard? The Florida beaches are unmatched and can make stunning backdrops for your elopement, as well as the bigger cities offering unique urban venues. Some of our favorite spots to elope in Florida are Tampa Bay, Miami, 30A, Palm Beach, Jacksonville and Daytona Beach.
5. DO YOU NEED A WITNESS/OFFICIANT TO GET MARRIED IN FLORIDA?
Although the marriage certificate has two spaces for witnesses to sign, they are not required by Florida law. The officiant's signature on the certificate is required.
6. HOW MUCH DOES A COURTHOUSE WEDDING COST IN FLORIDA?
The cost for civil ceremonies can vary based on the county you're planning to get married in. But on average, civil ceremonies in Florida range between $30-$50 depending on whether you will have a witness present or need one to be provided. You can find the nearest Clerk of Court to you here.
7. CAN I GET A FLORIDA MARRIAGE LICENSE ONLINE?
You can pre-register for your marriage license online, but will need to visit the courthouse to finalize your application and receive your license. Due to the coronavirus pandemic, some courthouses are offering virtual Zoom appointments. Be sure to do your research online ahead of time.
8. CAN YOU ELOPE IN THE FLORIDA KEYS?
Yes! You can absolutely elope in the Florida Keys, and there are a few that offer fantastic elopement locations to consider. Contact us to chat more about these options.
9. WHAT IS THE BEST MONTH TO GET MARRIED IN FLORIDA?
They call it the "sunshine state" for a reason! The average temperatures in Florida range from the low 70s to the low 90s with the warmest weather in July and August, and cooler months being January and February. Hurricane season is typically from June to November each year, so there is a possibility of rain for outdoor locations. There's really no month that we'd consider to be the "best" month to get married in Florida, it just depends on what you envision and the location you're considering!
10. CAN YOU ELOPE ON THE BEACH IN FLORIDA?
Absolutely! We've had quite a few of our couples elope on the beach at some of our most popular Florida destinations. Depending on the beach you're considering for your elopement, permitting fees may be required to hold a ceremony at the location. Don't worry! We will help you take care of any required permitting fees in advance.
11. CAN YOU GET MARRIED IN FLORIDA IF YOU'RE NOT A RESIDENT?
There is no residency requirement to get married in Florida! But you will need a Florida marriage license to have your ceremony within the state.
12. CAN A FAMILY MEMBER OFFICIATE A WEDDING IN FLORIDA?
The following persons can perform a marriage ceremony in the state of Florida: 
All regularly ordained ministers of the gospel, elders in communion with a church, or other ordained clergy.

A minister who has been recognized in the manner required by the regulations of the respective denomination to perform marriage ceremonies.

All Florida judicial officers, including retired judicial officers.

Public notaries of the State of Florida

"Quakers" or "Friends," may perform marriages in the manner and form used or practiced in their societies.

Captains of a ship, if the captain is a notary and the ship is in Florida waters, which is within three geographic miles from the coastline at the time of the ceremony.

Clerks of the Circuit Court