Elopement Packages in New York
Some of the best things about New York include its sense of whimsy and excitement. NYC is a perfect urban environment for an elopement.
The big apple is genuinely larger than life! You can have the classic New York experience by getting married in front of a historic city hall or something more quaint on the top of the Rock Rockefeller center. New York is a perfect elopement location for the couple who wants the big city thrill! Come and plan your Elopement for New York, New York, a city so wonderful they had to name it twice.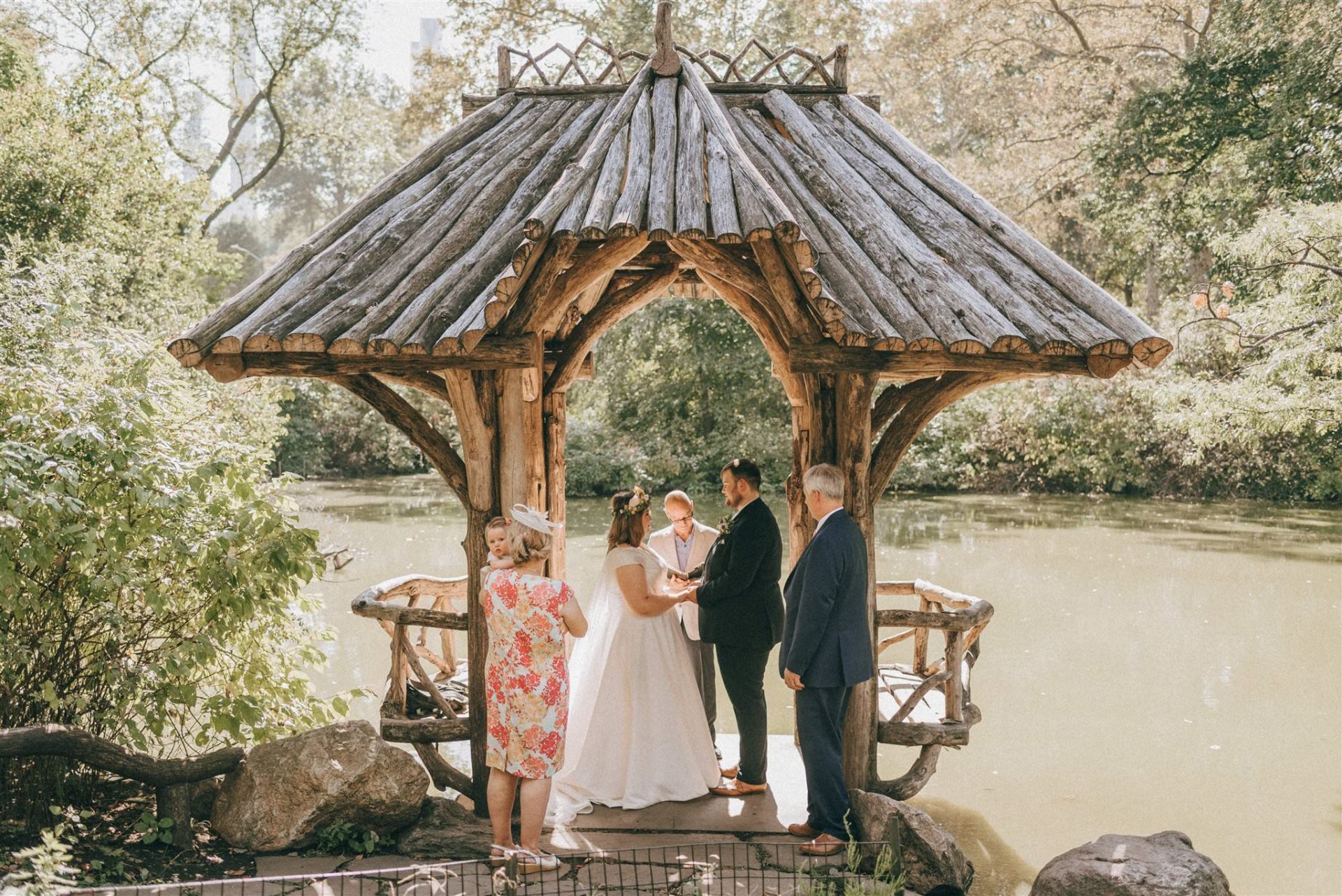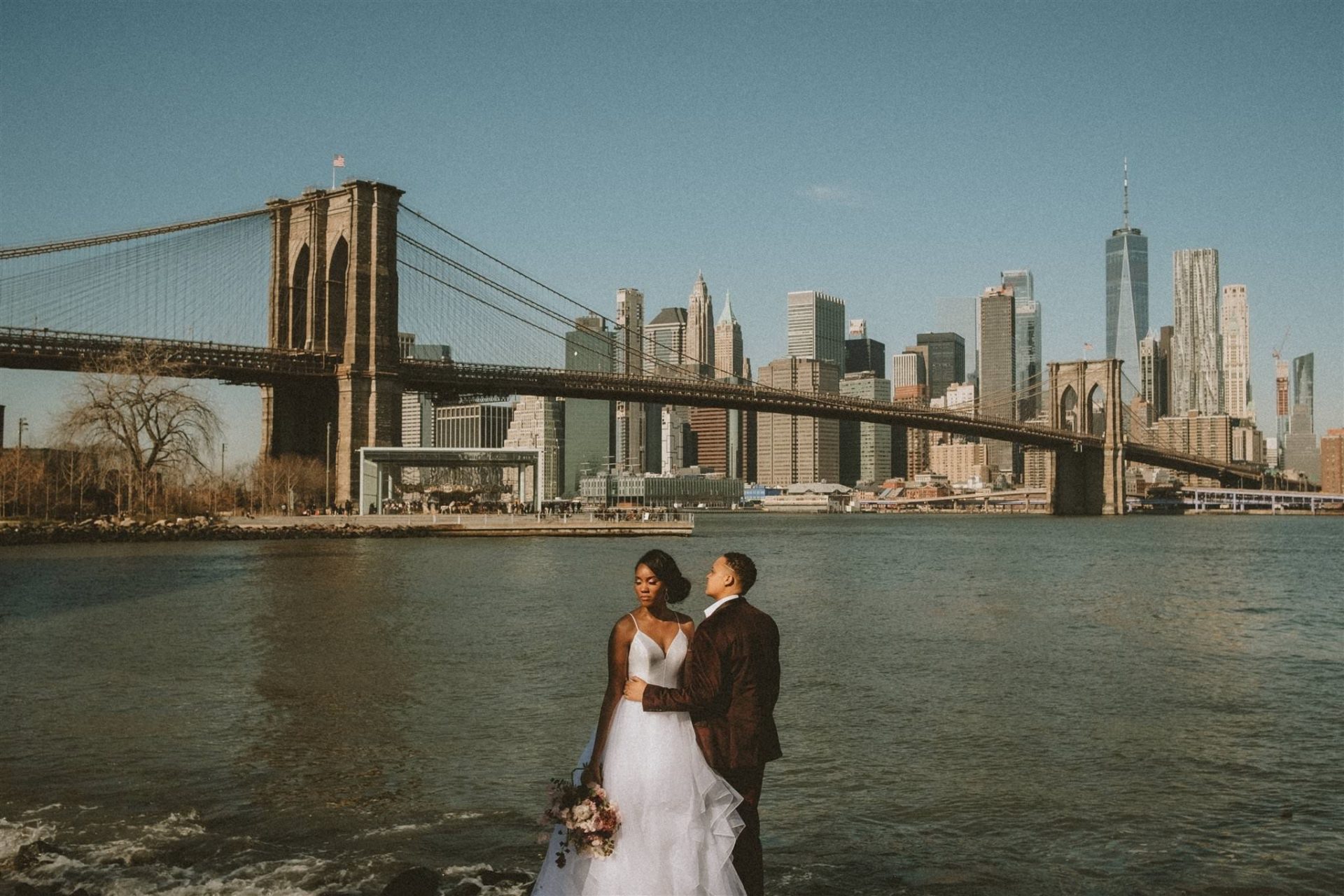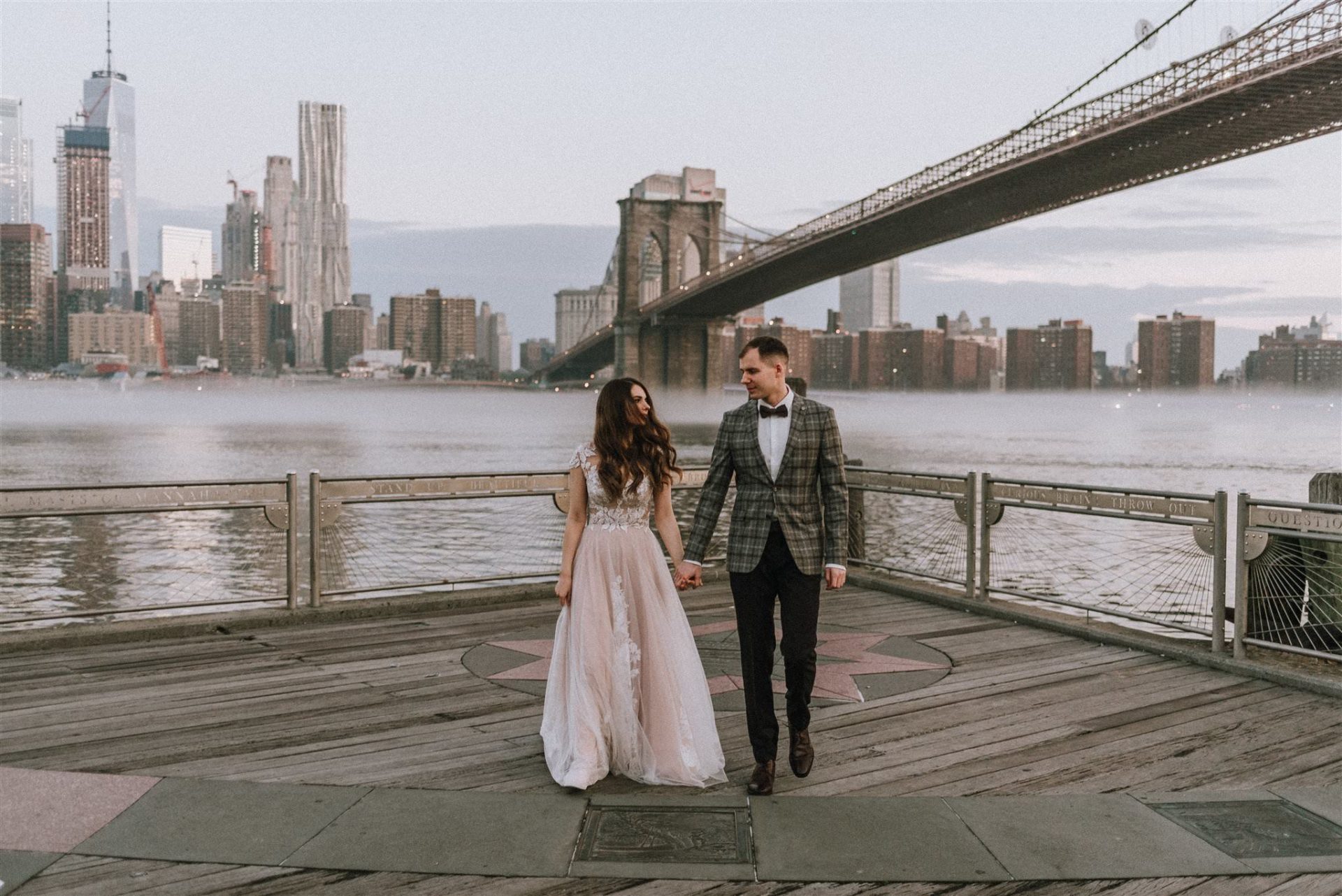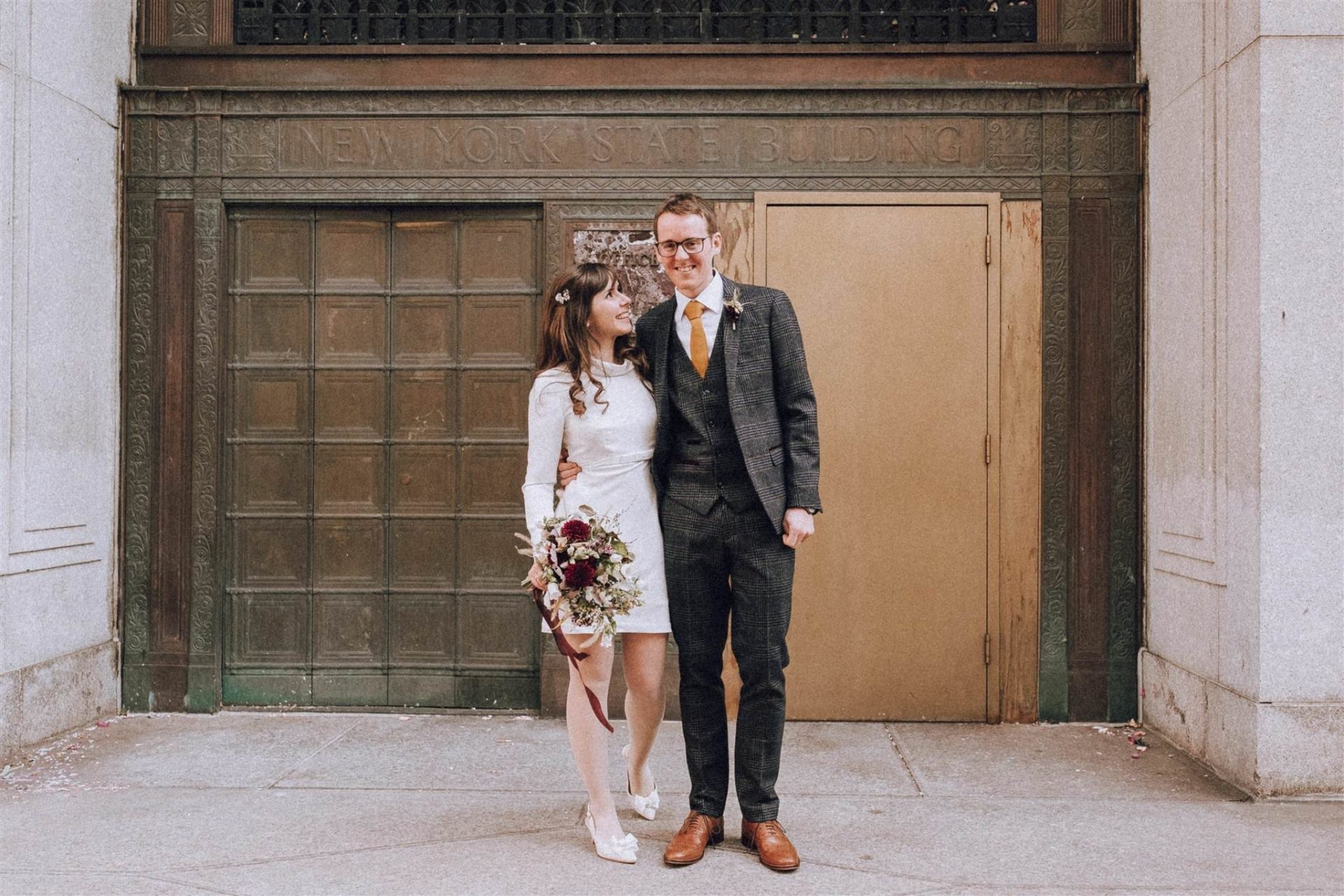 Where Can You Elope in New York?
Popular Elopement Venues in New York?
Don't see a venue you had in mind? Just ask us and we'll see what we can do!
New York Elopement Packages
Standard Plan

Includes personal elopement planner, 60 minutes of photography, permits & fees, modern officiant, and more!
Epic Plan

Includes everything in the standard plan, ceremony musician, and more!
Epic Plan

Includes everything in the standard plan, ceremony musician, and more!
Tips for Eloping in New York
1. HOW DO YOU ELOPE IN NEW YORK?
For those that aren't residents, don't worry! You can still plan your dream elopement in New York. But first, you'll need your marriage license. To get a marriage license in New York both parties must appear before a clerk at a government marriage bureau. The people getting married must fill out a license application, sign it, and provide an approved photo ID to confirm their identities and ages.
Be sure to do your research ahead of time for office hours, as some clerk offices are only open on weekdays for marriage licenses. The state has a 24-hour waiting period once you receive your marriage license. We encourage all of our couples to take care of your license in advance so there's no stress on your wedding day. 
A marriage license does not mean you are married, and it is not proof of marriage. Rather, it's documentation that shows you are allowed to get married. You still have to do the marriage ceremony/say your vows! But don't forget to return the actual license to the clerk's office where it was issued as your final step. They will give you certified copies of your marriage license for records.
2. HOW MUCH DOES IT COST TO ELOPE IN NEW YORK?
We have options to fit every single budget! Our elopement packages can be tailored for any budget-conscious couple or those looking to splurge on additional decor and details. The standard fee is around $35 for a New York marriage license, and there are potential permitting fees if you're planning to elope at a park or certain outdoor venues. We will be able to provide more info and take care of any required permitting fees in advance of your elopement date. 
3. WHERE CAN YOU ELOPE IN NEW YORK?
The question rather is, "Where do you want to elope in New York?" We've had couples opt for Central Park and historic hotels as their ceremony locations. But the options throughout the state are endless. Dreaming of quiet backyard elopement, or saying your vows at the Top of the Rock? Let's chat more about all of the details!
4. WHAT IS THE BEST PLACE TO ELOPE IN NEW YORK?
Elopements in New York City are simply magical! It's a perfect location to consider as there are plenty of nearby accommodations, travel options, dining and nightlife. Whether you're planning an elopement with guests or just for you two, the city is a wonderful spot to get married and celebrate.
5. DO YOU NEED A WITNESS TO GET MARRIED IN NEW YORK?
When eloping in New York, there must be at least one witness at the ceremony. If you and your partner are traveling alone, one of us is happy to serve as your required witness during the ceremony!
6. DO YOU NEED A PERMIT TO ELOPE IN CENTRAL PARK?
As long as your group size is less than 20, the New York City Parks and Recreation Department does not require a permit for Central Park weddings. With that being said, you will want to keep in mind that there is a good chance that others will be in the park at the time of your ceremony. If choosing a highly trafficked spot within Central Park, you'll want to prepare ahead of time.
7. HOW MUCH DOES A COURTHOUSE WEDDING COST IN NEW YORK?
The cost for civil ceremonies can vary based on the country you're planning to get married in. But on average, civil ceremonies in New York are around $30 depending on whether you will have a witness present or need one to be provided. 
8. CAN YOU GET A NEW YORK MARRIAGE LICENSE ONLINE?
Couples can now apply for a marriage license in person or online at www.nyc.gov/cupid. In-person marriage licenses are issued by appointment only, and couples must arrive on time or they may forfeit their appointment.
9. HOW LONG DOES IT TAKE TO GET A MARRIAGE LICENSE IN NEW YORK?
The process is rather seamless! You can get your marriage license the same day that your application is finalized. However, there is a 24-hour waiting period before you can get married once you have your marriage license. Marriage licenses in New York are good for 60 days, so it's better to get it ahead of time if possible.
10. CAN A NOTARY MARRY YOU IN NEW YORK?
Yes, if the Notary Public is ordained or receives a one-day officiant designation. New York State law requires any person who performs a marriage ceremony to register with the City Clerk.
11. WHAT IS THE BEST TIME OF YEAR TO ELOPE IN NEW YORK?
If you're planning an indoor elopement – any time of year works! Throughout the year there are certain events that may be held in the city that can impact travel costs or hotel availability. We've put together a full list with all the information you need to know here: The Best Time of Year to Elope in NYC.