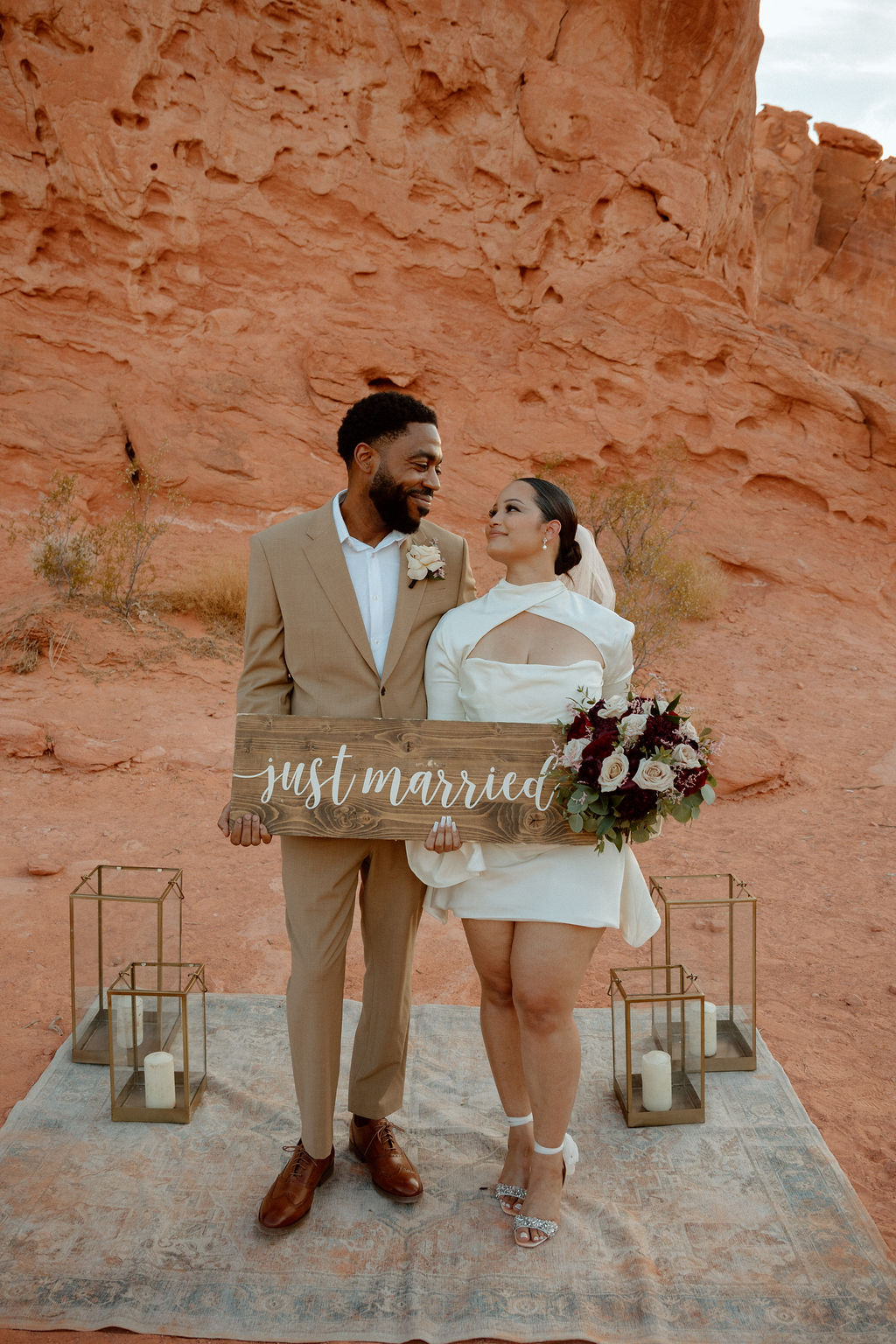 An Intimate Desert Elopement at Valley of Fire in Las Vegas
Nini and Richard celebrated their love in the stunning natural beauty of Valley of Fire State Park in Las Vegas, Nevada. Amidst Red Rocks, the couple had a small intimate ceremony in a picturesque location known as the Seven Sisters.
WHAT WORDS WOULD YOU USE TO DESCRIBE YOUR WEDDING?
EPIC. Truly one of the most Unique experiences of our lives. Single-handedly one of the most special days in our relationship. It was Perfect and til this day it has felt just as special.

THE PROPOSAL:

The night before our proposal we were speaking about eloping in Vegas by ourself, we didn't even had a ring yet(or so I thought) and the next morning we had a family outing at Central Park. We were walking when suddenly he asked to take a picture. And he popped the question, and of course I said yes!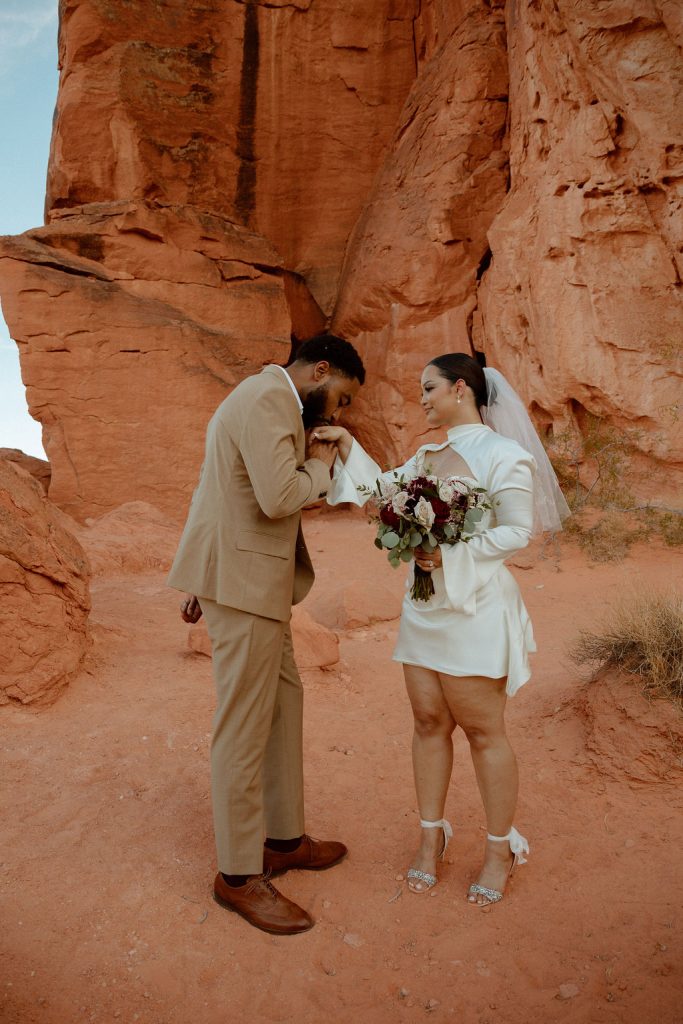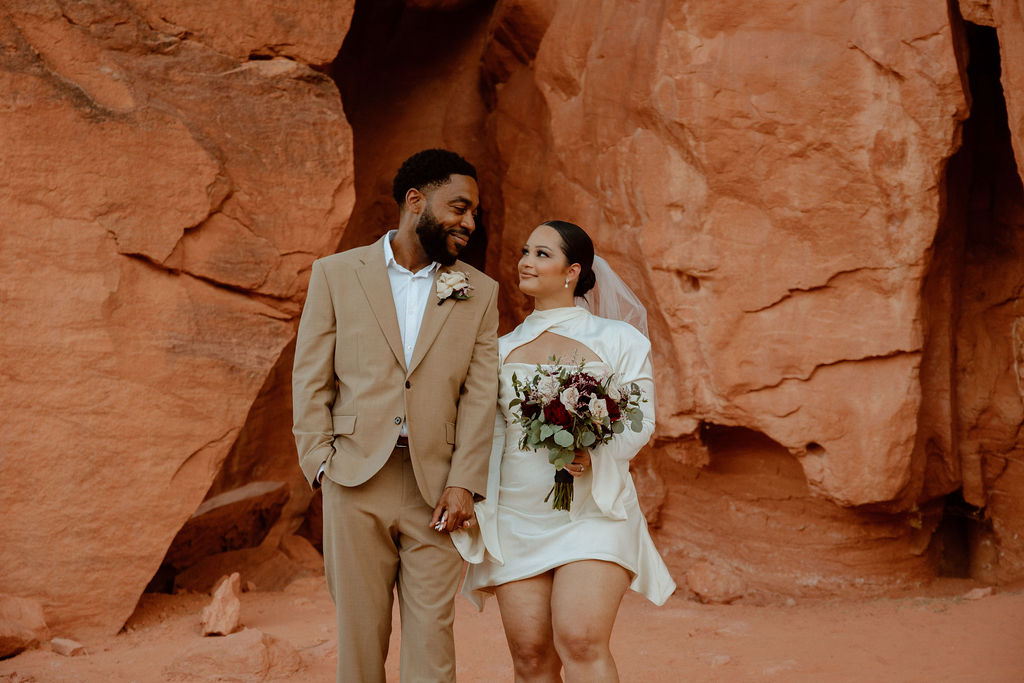 THE VISION:

We wanted somewhere different, almost movie like. We knew we didn't want a big wedding but where it happened mattered the most to Us. Through our search we found your page and at that moment we realized Valley of fire would be just that. A place that would be memorable enough to enhance the moment.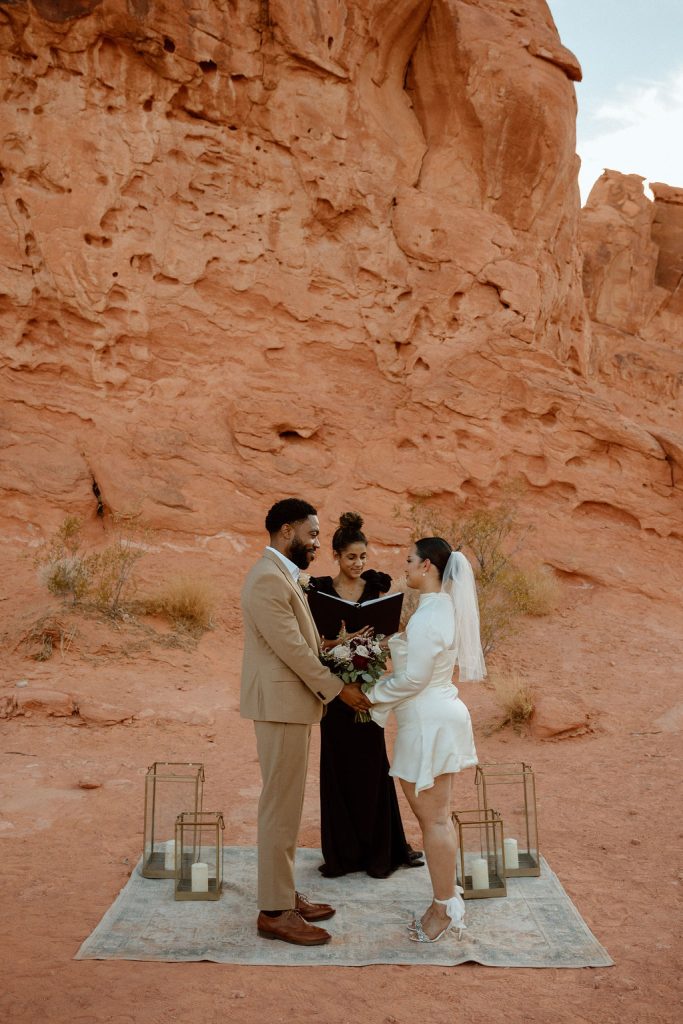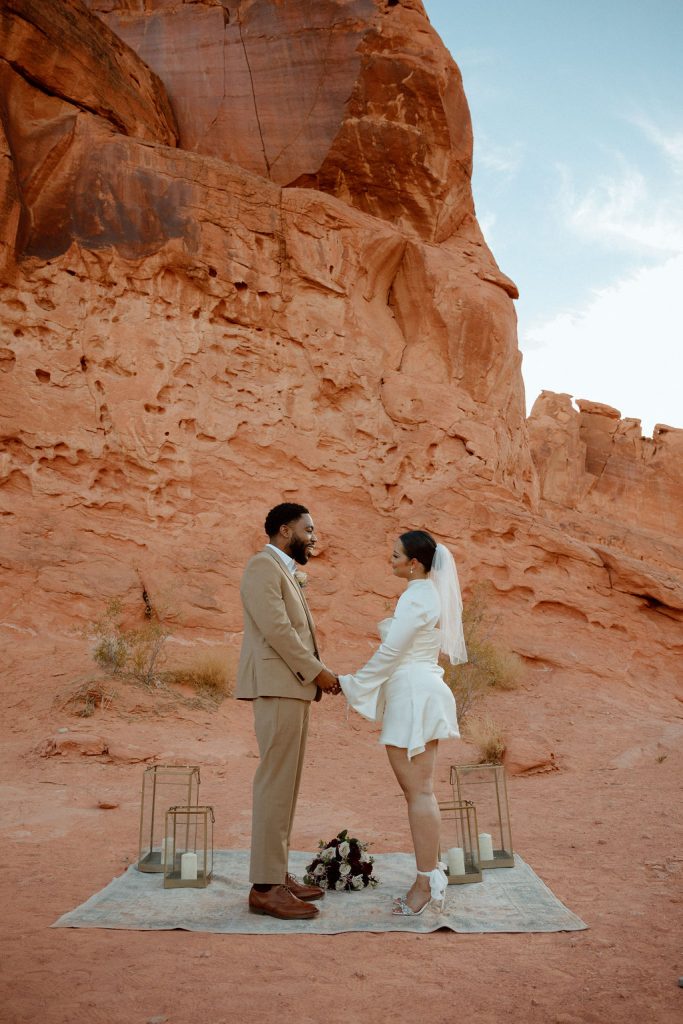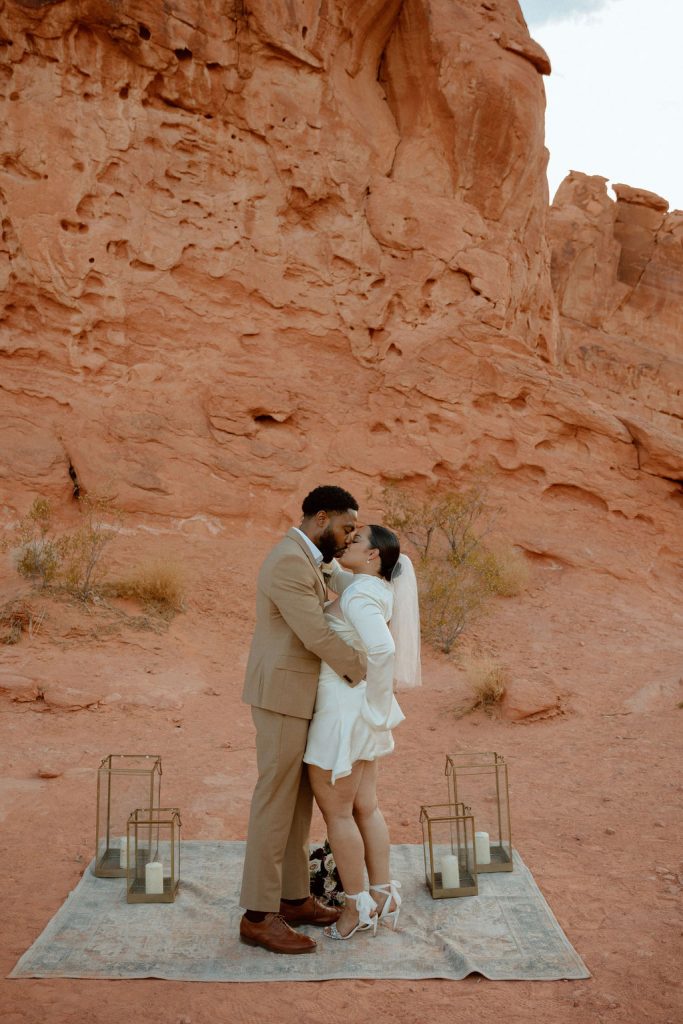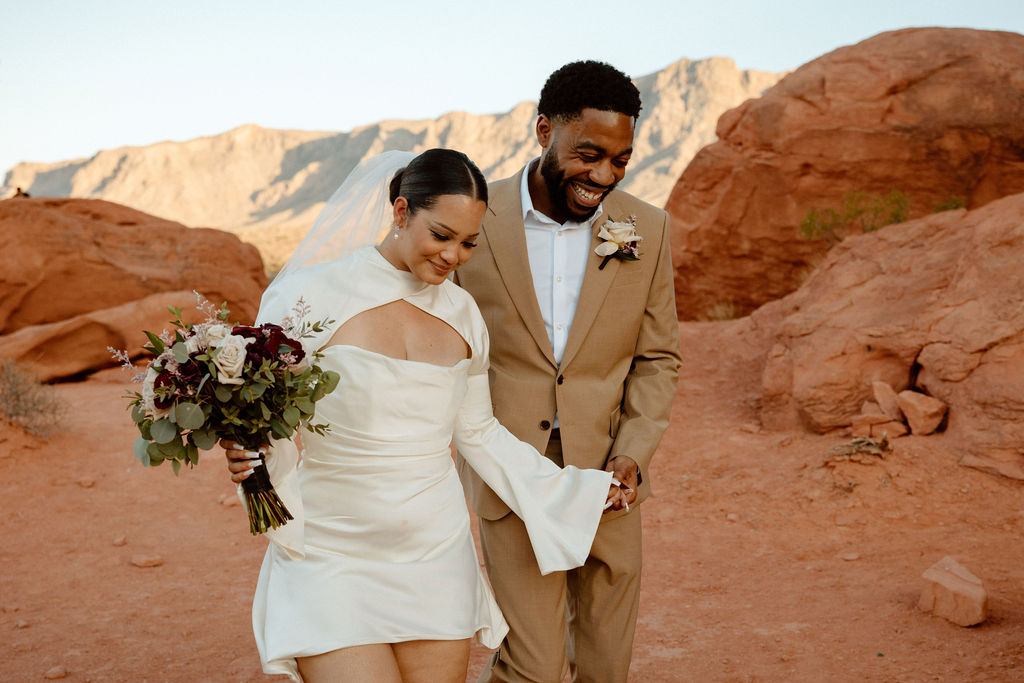 THE PLANNING PROCESS:

Probably the easiest part for us! After finding you guys and communicating with you, it made the process so much easier. You made sure to get my vision and I had nothing to worry about but getting there on time. You provided all the information I needed, and even the day of elopement provided the best services possible. Example; my bouquet, all did was send over the inspo and you guys brought that to life.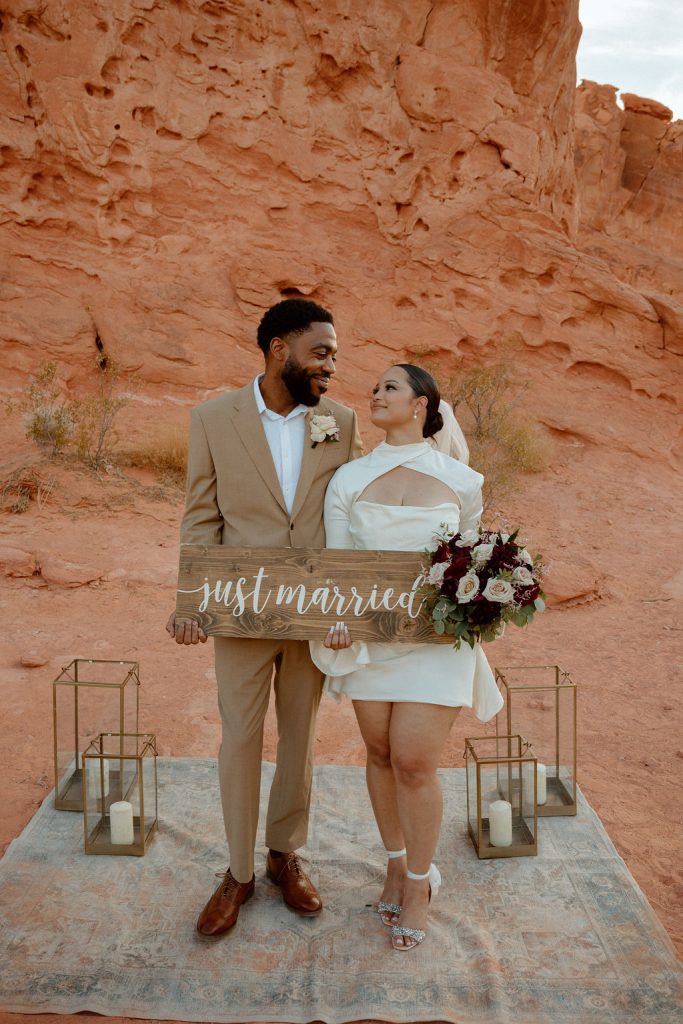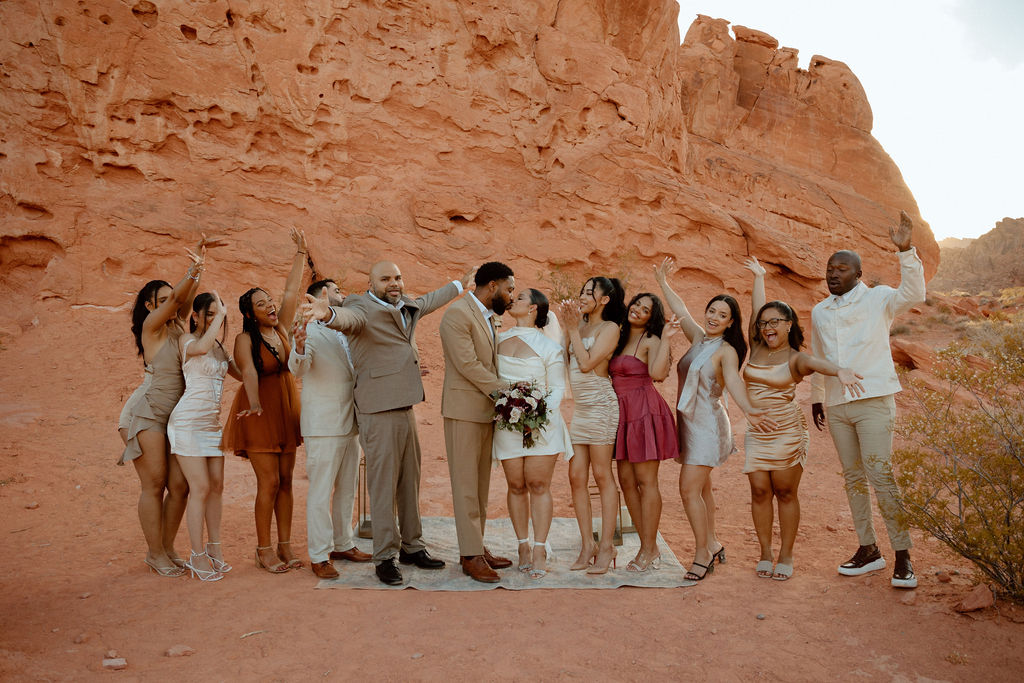 MEMORABLE MOMENTS

For my Husband he states the most memorable moment was the build up to me coming to meet him. He stated that he was told that "it would feel like the longest wait of his life". And how quiet it was and the serenity of the place, every second, felt like hours. For Me most memorable moment was sharing our vows in front of our friends and feeling everyone's emotions at that moment. It almost felt surreal, as if we were all connected by our words. I most say that for the both of us outside of eloping the drive to and from there was one of the best part of it all. The drive 'to' created a much needed calmness, allowing you to release the anxiety and just take in the moment. And the drive 'From' felt like a feeling of accomplishment, like Yes we did it and like in every movie we are driving into the sunset.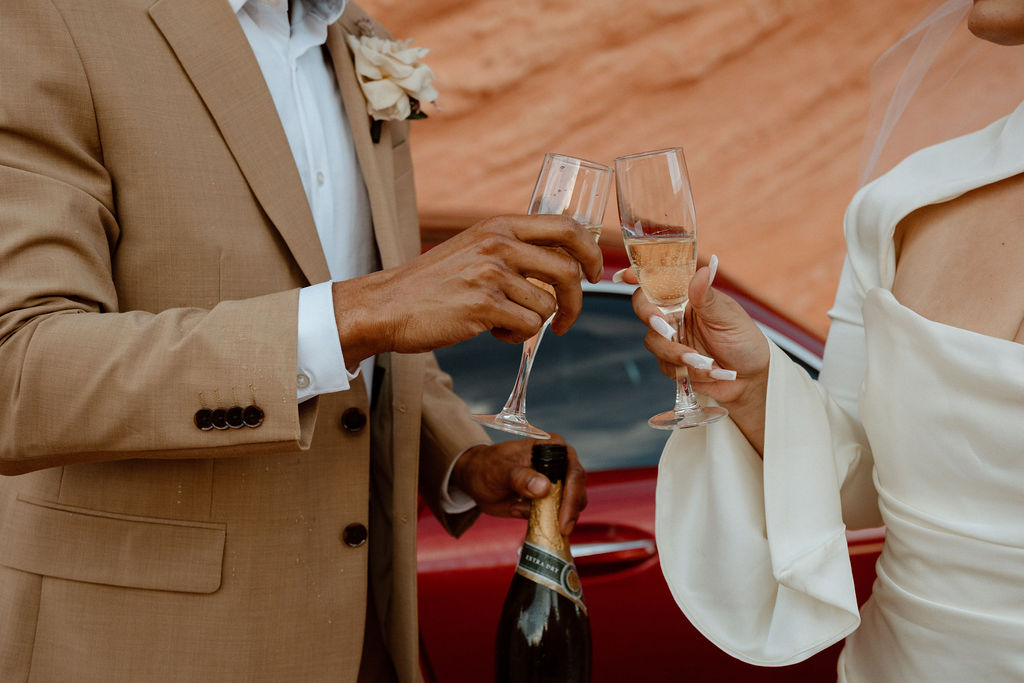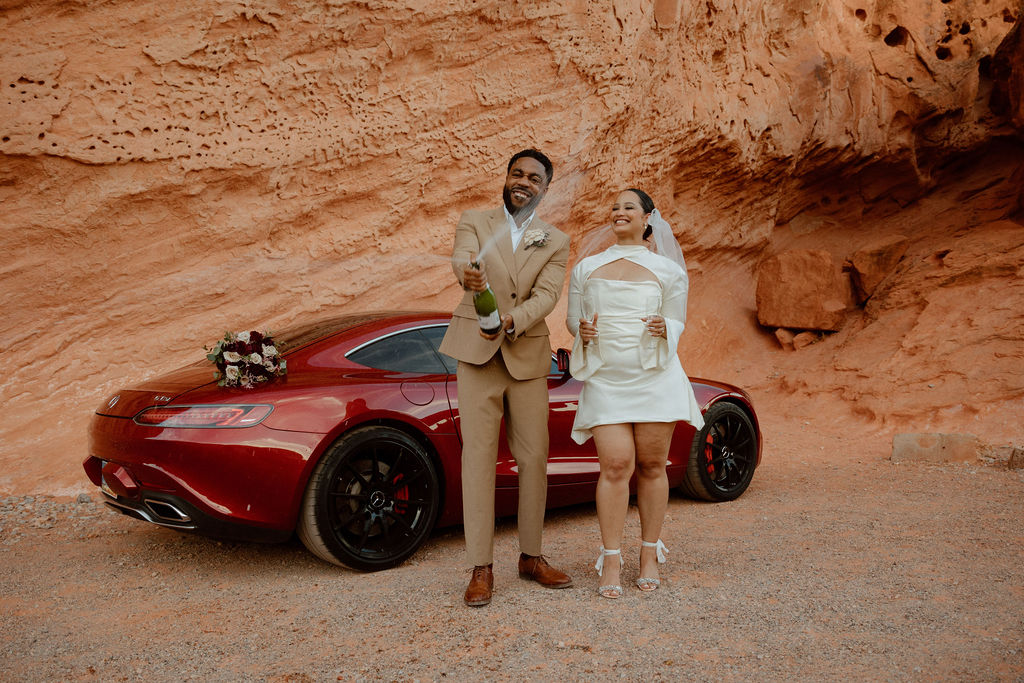 ADVICE FOR OTHER COUPLES

Our advice to other couples would be if you are thinking of getting married, just do it, and let it be something that is meaningful for the two of YOU. Wether that's something it's a big wedding or simply a small elopement, what matters the most is that you walk away from that day more connected than ever. And don't try to do everything on your own, because it would make the process harder than it needs to be. Elopement Las Vegas made this all so stress free, all you have to do is show up!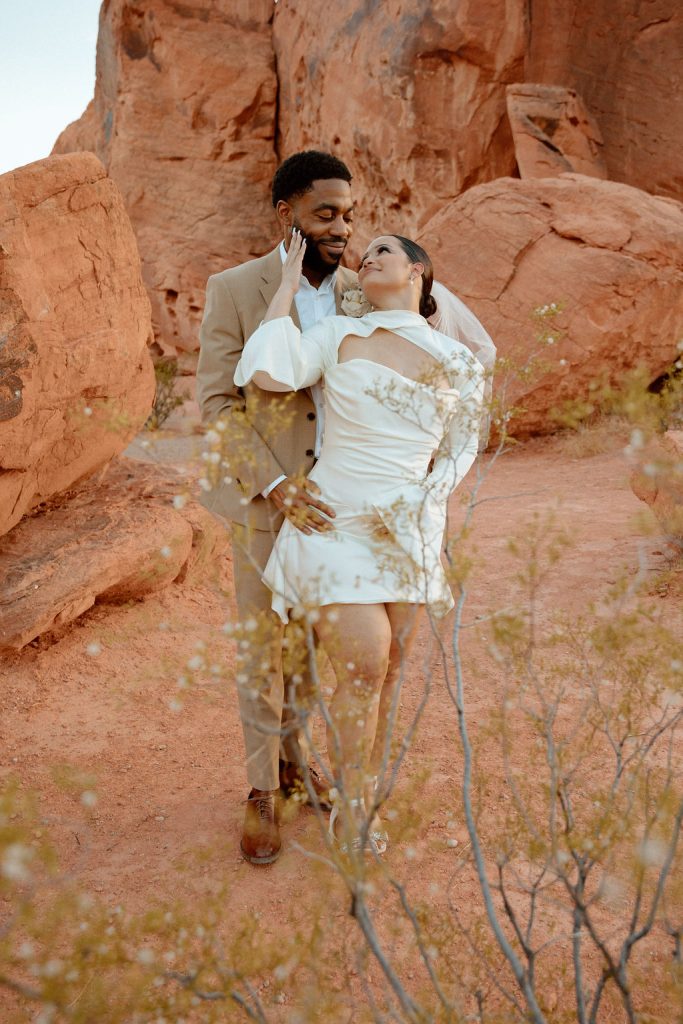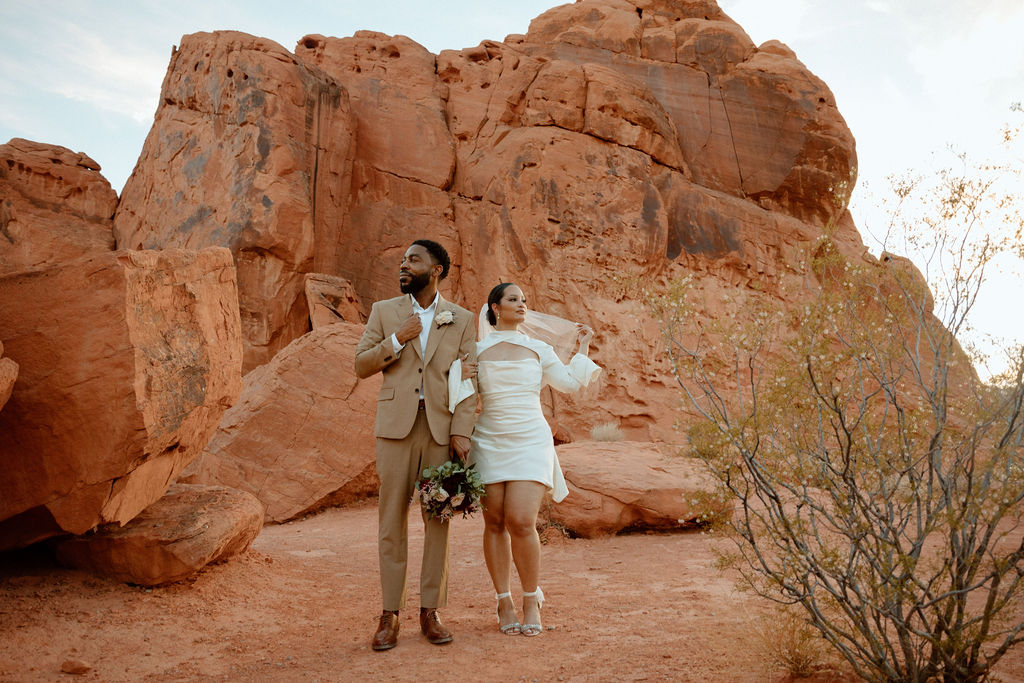 VENDORS
Officiant : Peachy Keen Unions
Photographer : Kassie Gunn Photography
Florals: Amy Wong Events
Coordinator & Permit: Desert Elopement Las Vegas