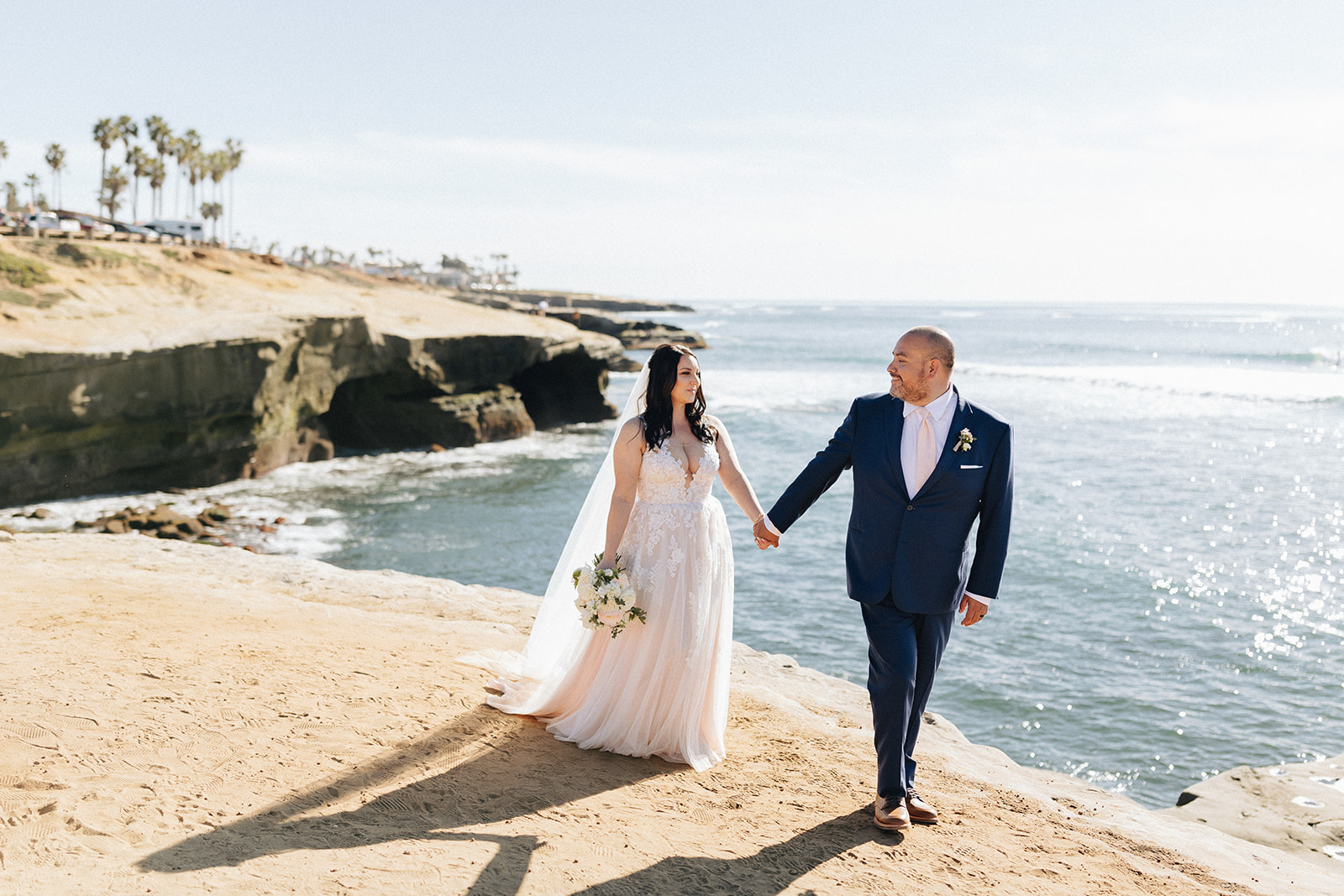 Angela and Paul's Seaside Elopement at Sunset Cliffs, San Diego
Angela and Paul's Sunset Cliffs elopement showed us that all you need is the ocean breeze, the earth beneath your feet and the people you love the most for an unforgettable wedding day! The couples most precious moments of their relationship have all taken place near the ocean, so it was only right that they eloped in the cliffside exactly where Angela said yes to Paul. There was no other way to begin their new chapter together.
Along with capturing epic and stunning views, photographer Miranda Rose truly captured the couple's carefree vibes in both their first look and post ceremony portraits on the beach. Keep scrolling to see photos of all of the details from their special day and their wedding highlight video!
WHAT WORDS WOULD YOU USE TO DESCRIBE YOUR WEDDING?
Incredible. Dreamy. Fun. Perfect. Flawless. Romantic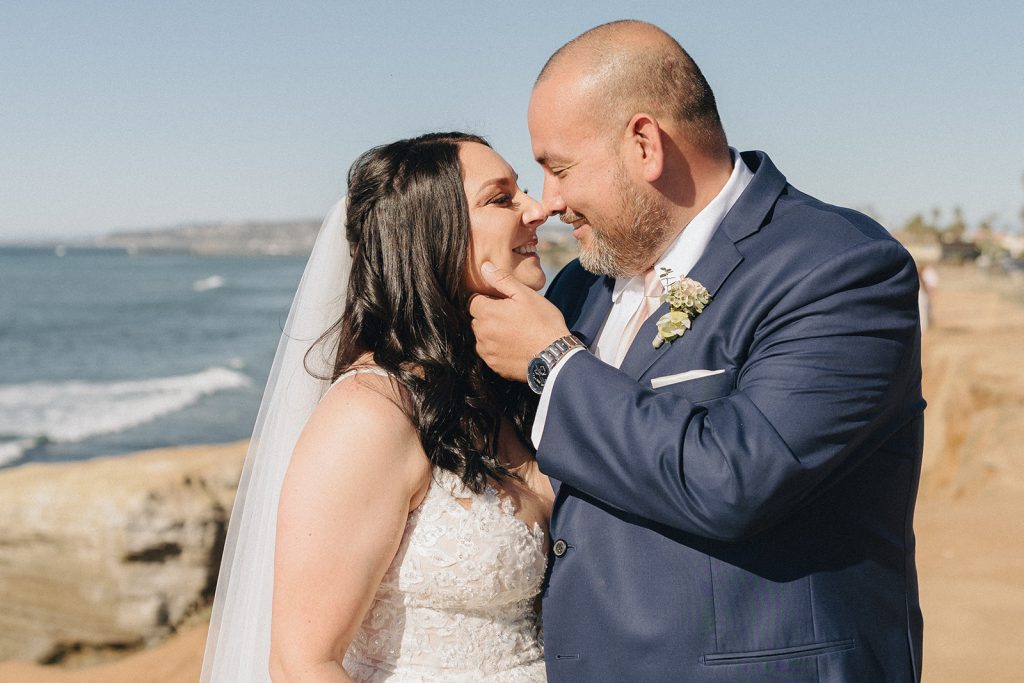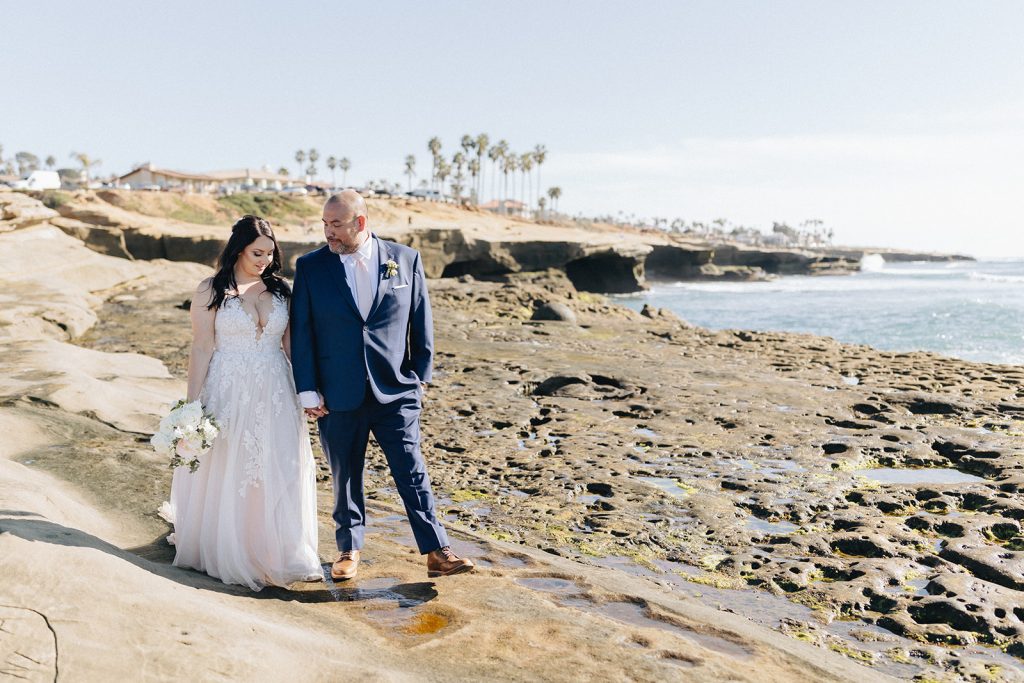 THE PROPOSAL
The proposal was an absolute surprise! Literally every woman's dream way to be proposed to. We were in San Diego for a family Weeknd getaway. On our way to dinner we stopped at the cliffs to take some pictures ( his sister has a fancy camera) We we're just all taking pictures and I turned to walk away and he dropped to one knee  I was SO surprised I just immediately started crying and couldn't stop. It was perfect. The sunset, the water, the view  it was the most romantic moment of my life, up until the wedding of course.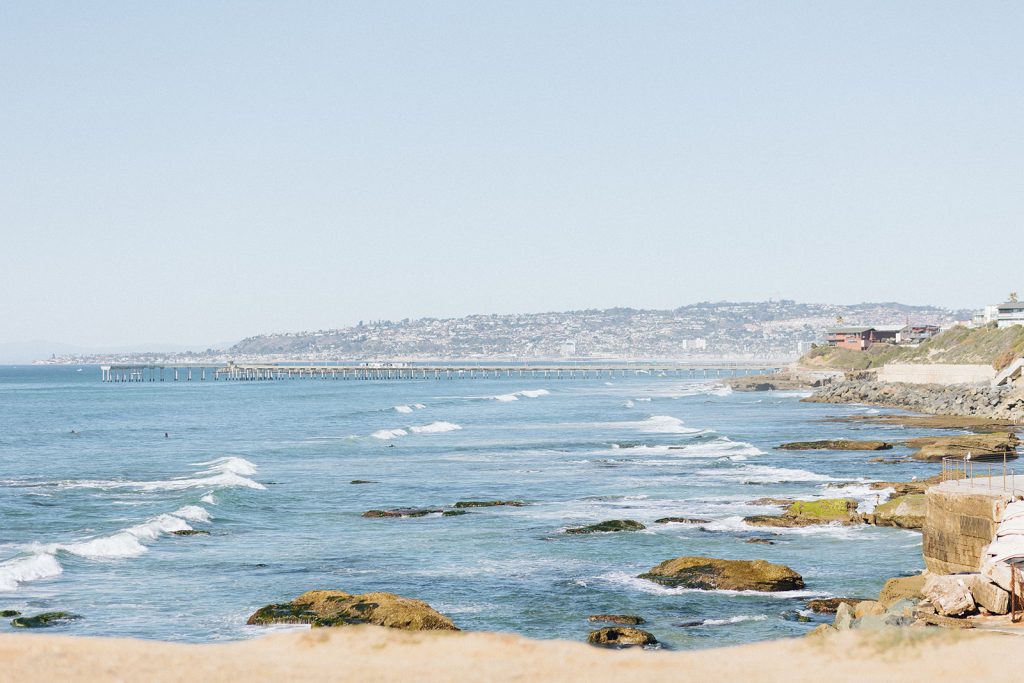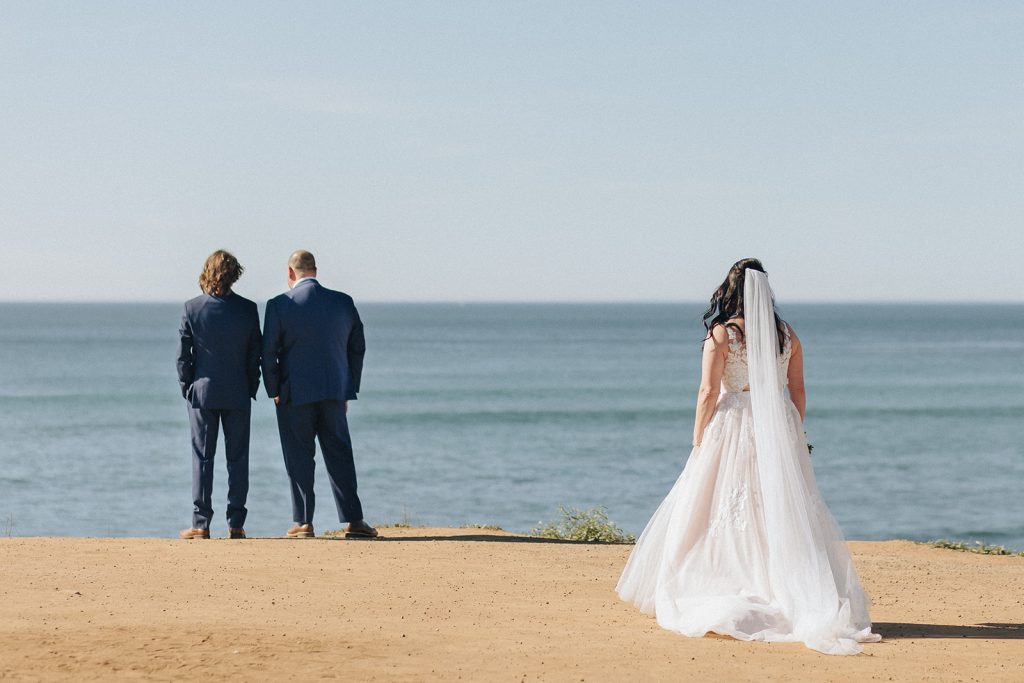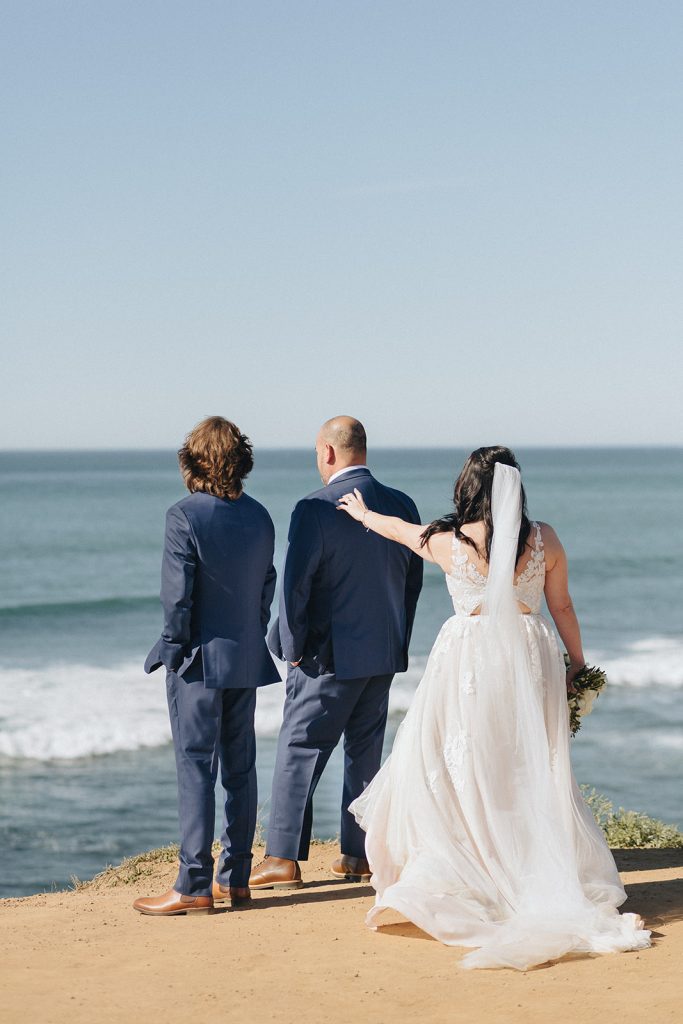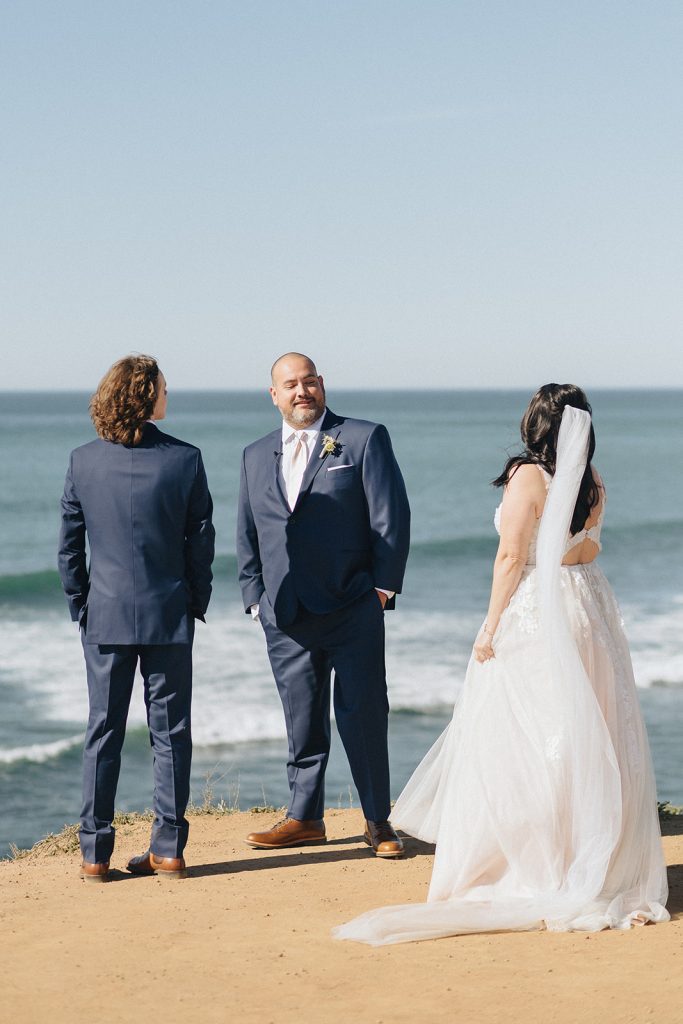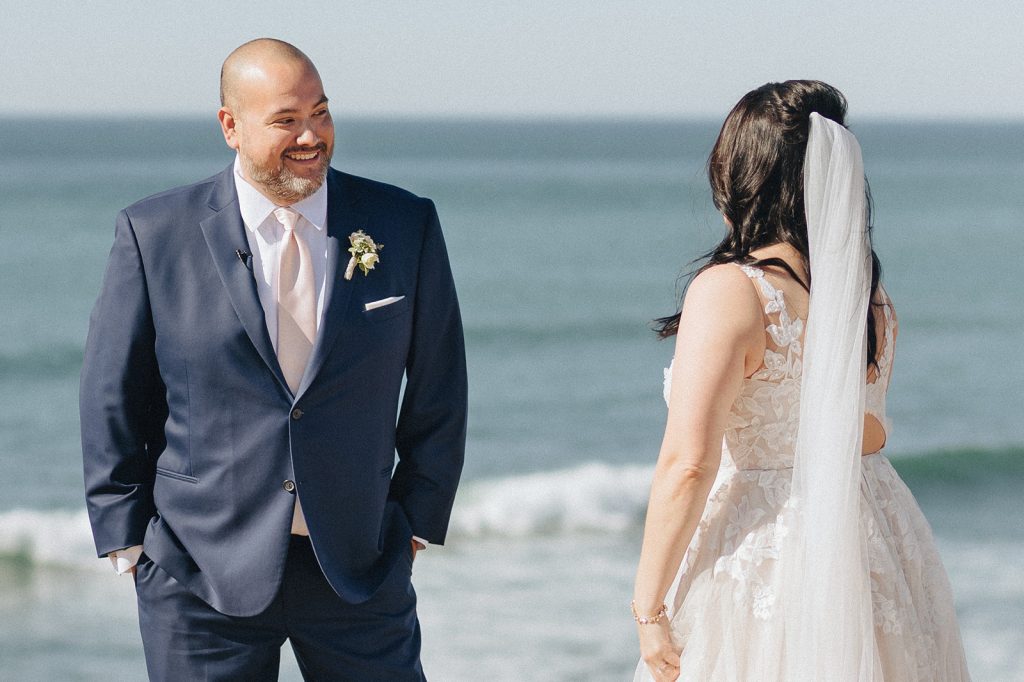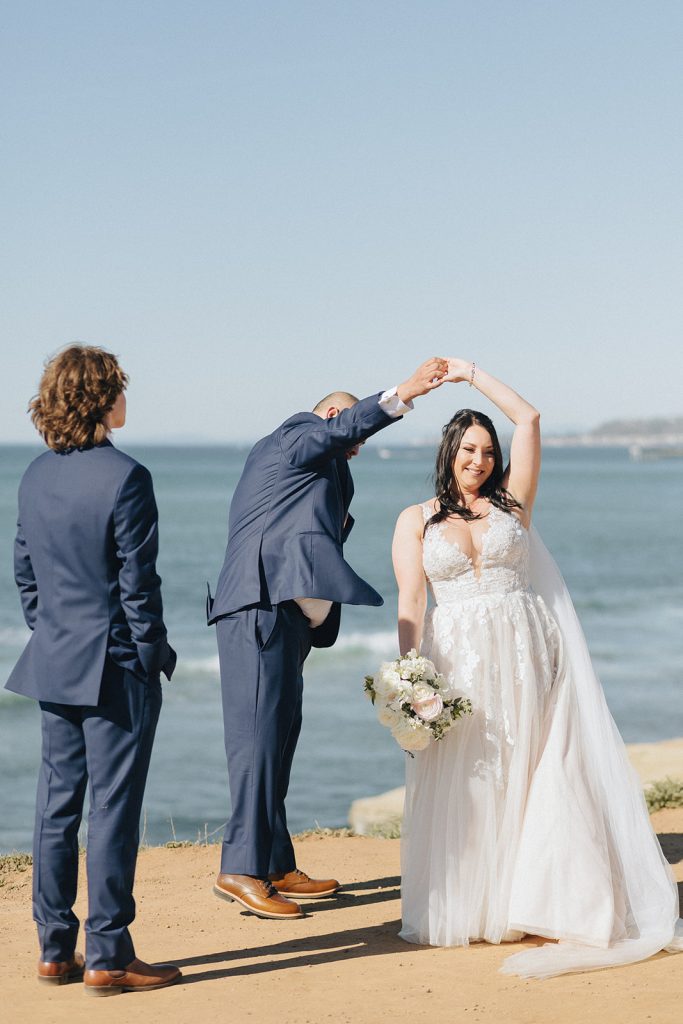 THE VISION
We always knew we wanted to elope at the cliffs where we got engaged. Sunset cliffs is such a special place for us now.  I knew no matter what it would be a simple, perfect day and We would have the most incredible memories and photos to cherish forever.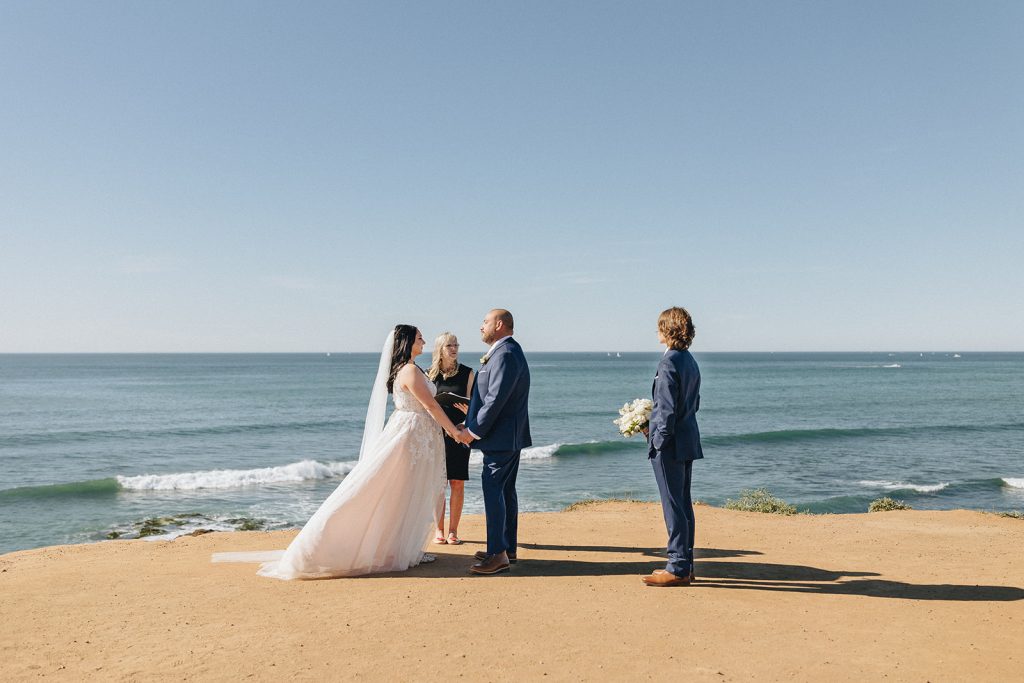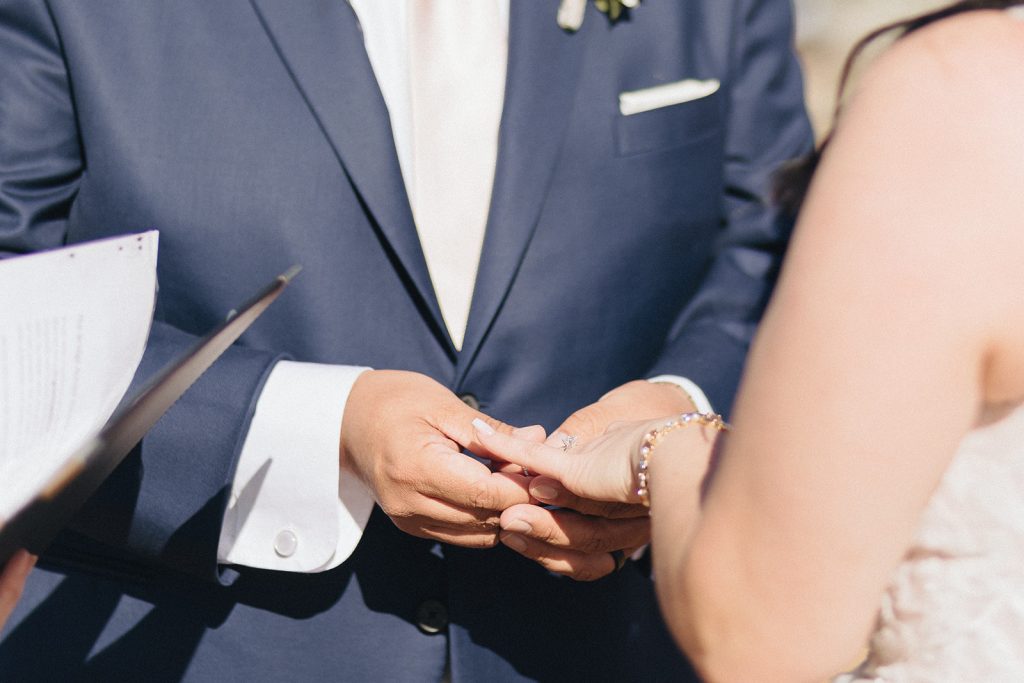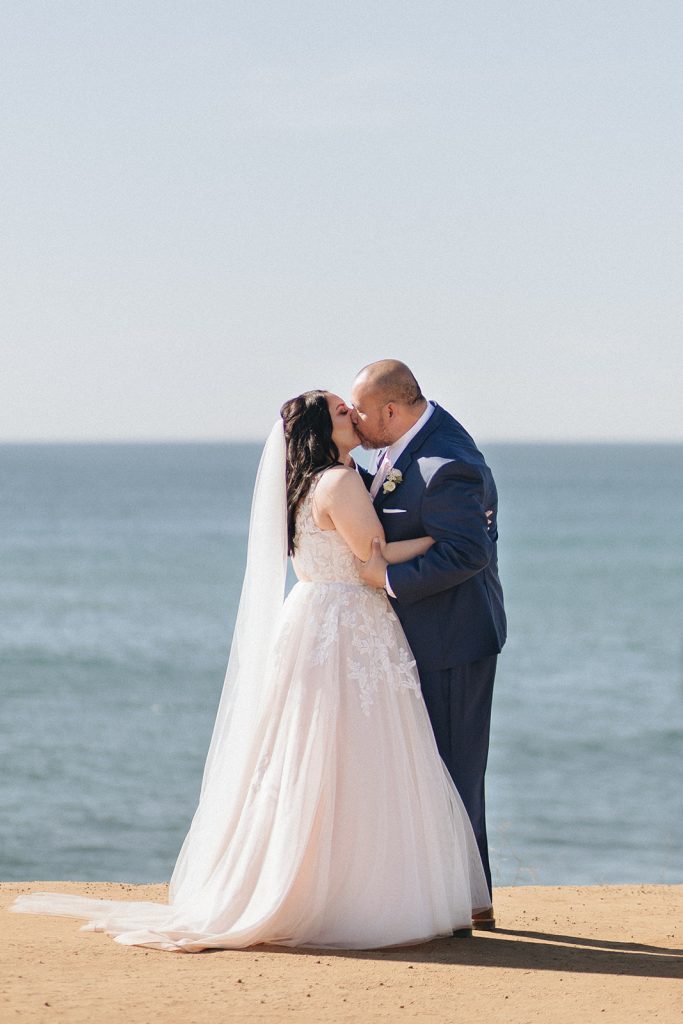 THE PLANNING PROCESS
Obviously the planning process was incredibly simple because of Epic Elopement. Emily knew exactly what I wanted and I didn't spend one second stressed out about anything. They thought of everything and made it such a seamlessly perfect day, all we did was show up!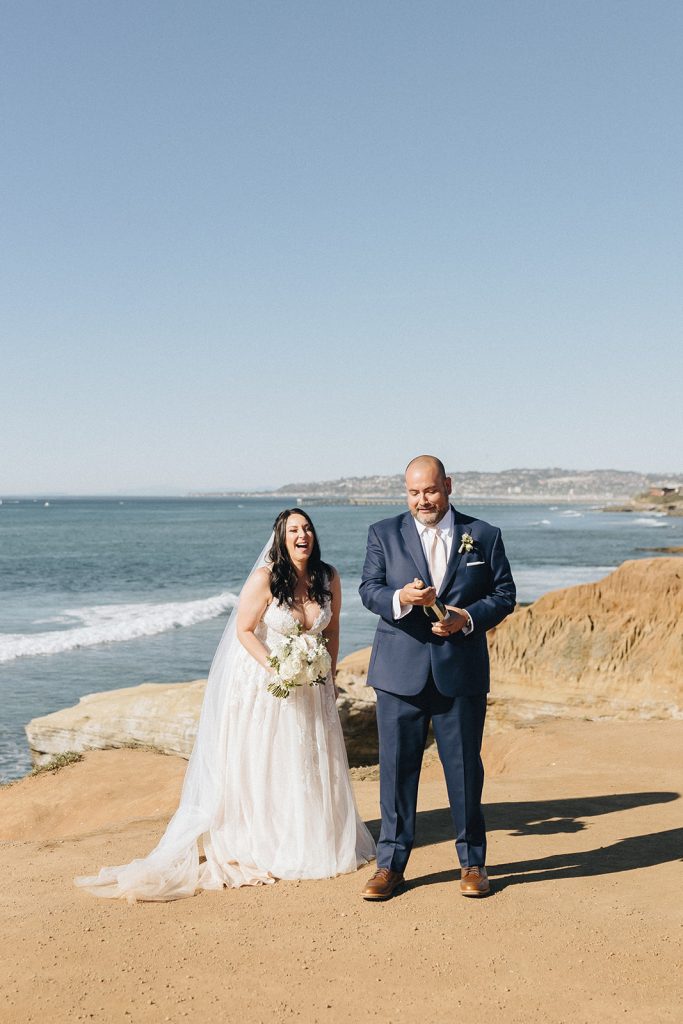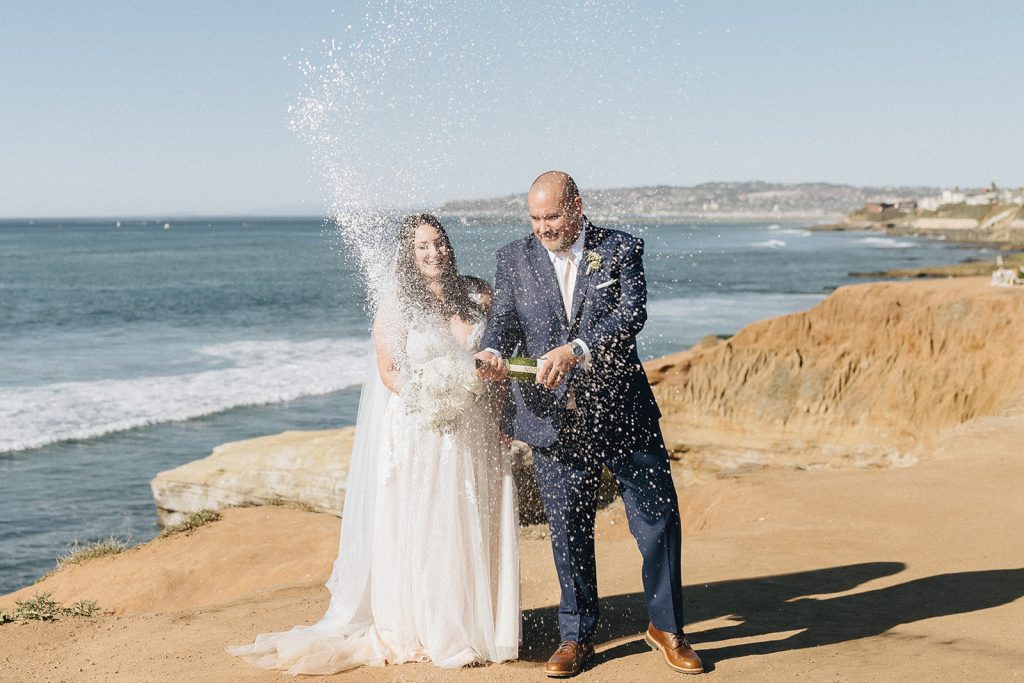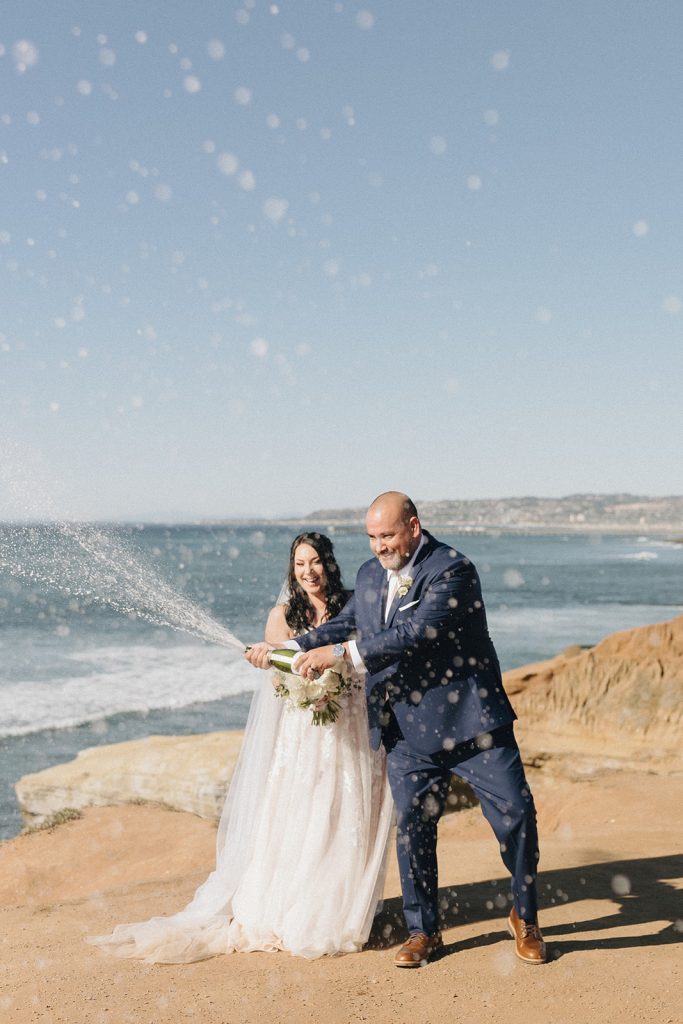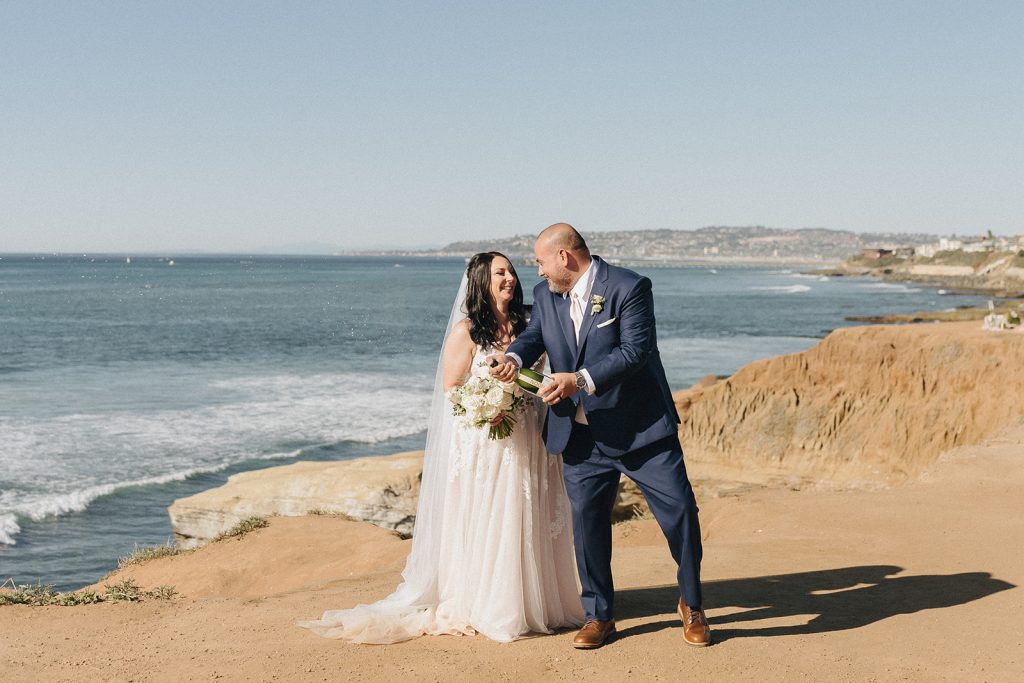 YOUR OUTFITS AND ACCESSORIES
(Tell us about each of your outfits, where they are from and how/why you chose them)
My dress was from David's Bridal, it was the complete opposite of what I envisioned myself in, but as soon as I put it on it just felt perfect and I knew Paul would love it, and he did. The boys got matching blue suits from The Mens Warehouse and they couldn't have looked anymore Handsome than they did.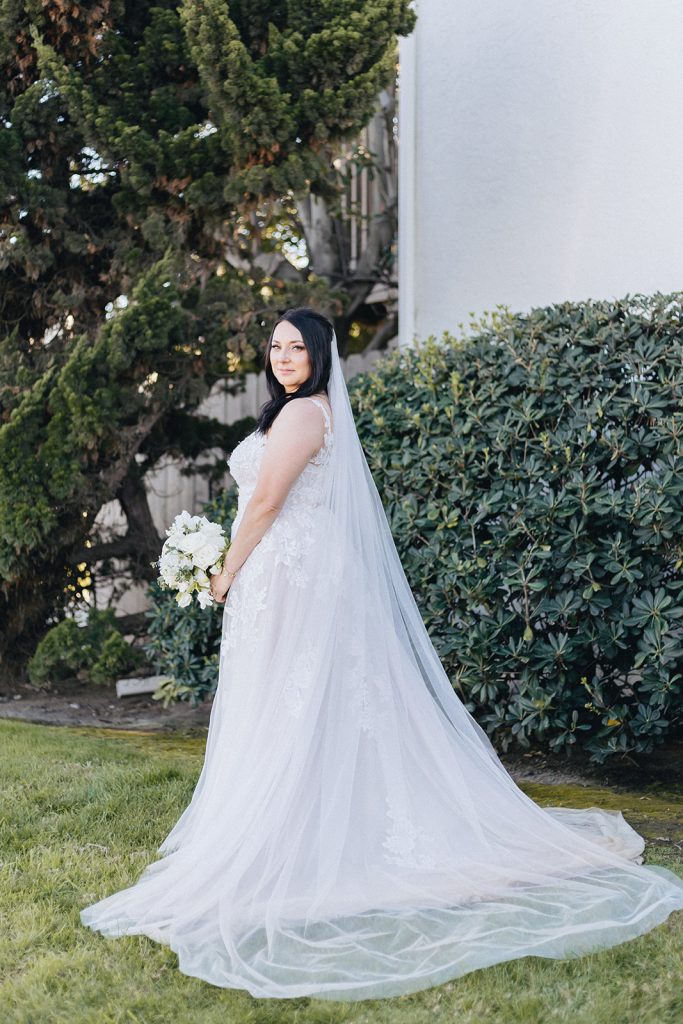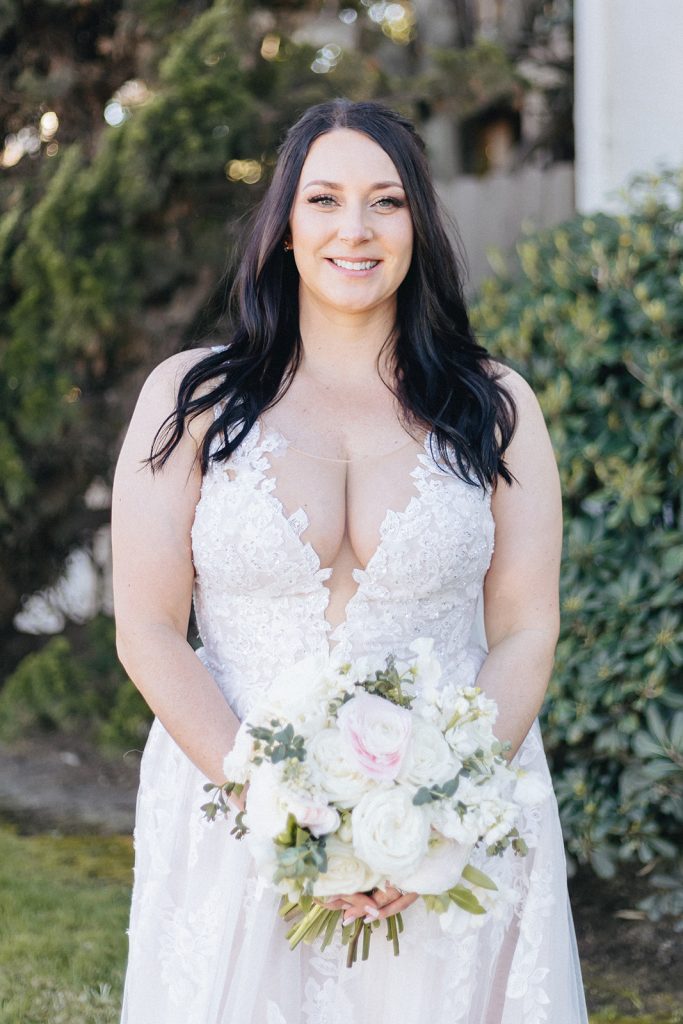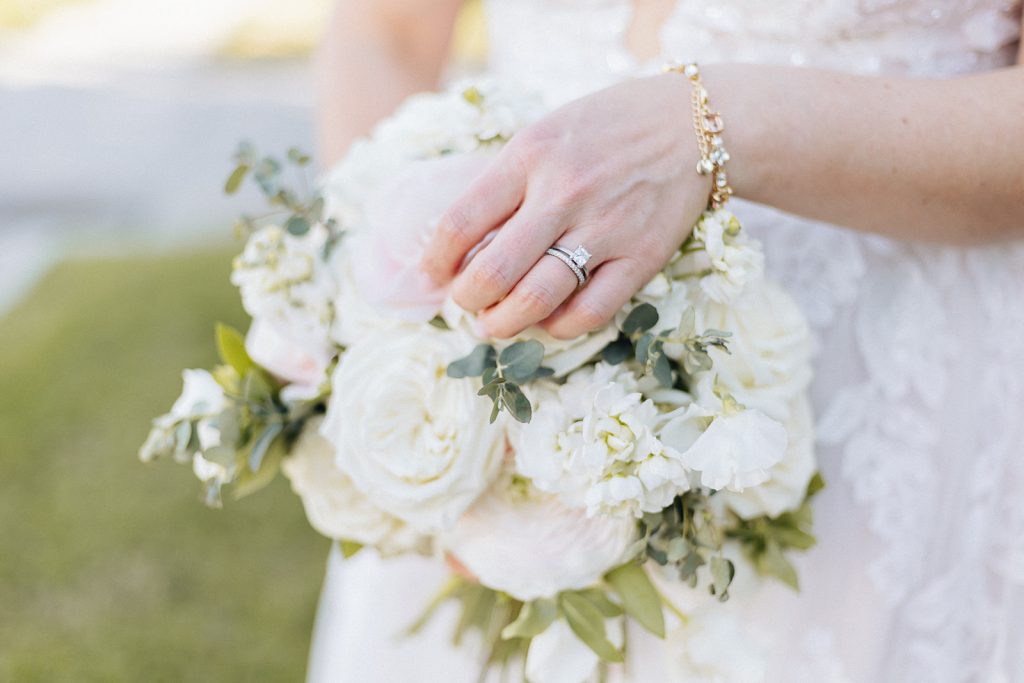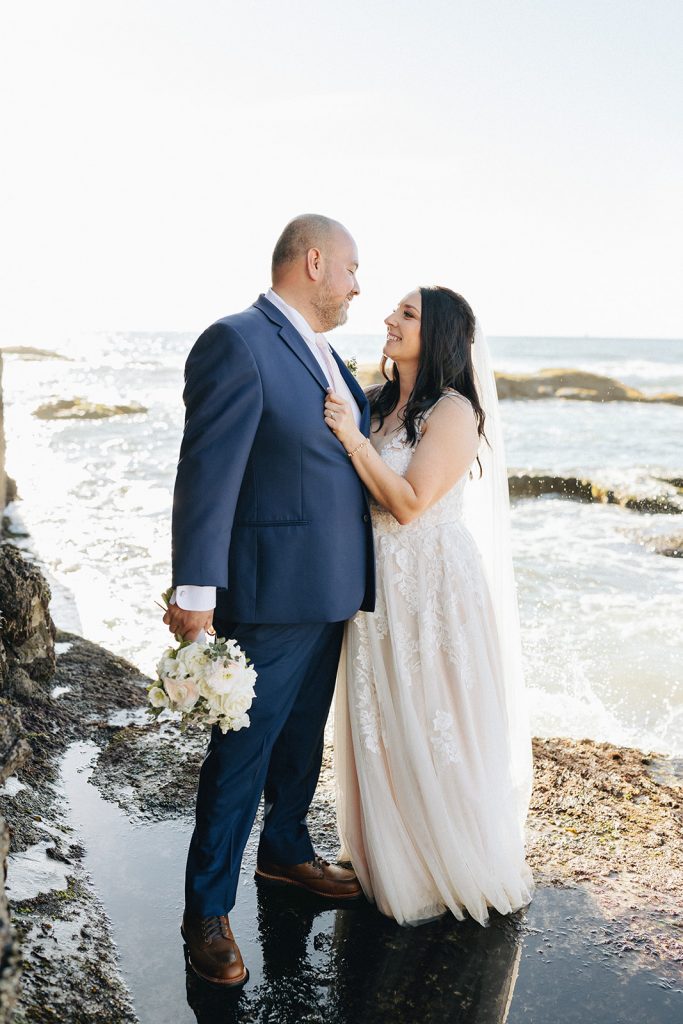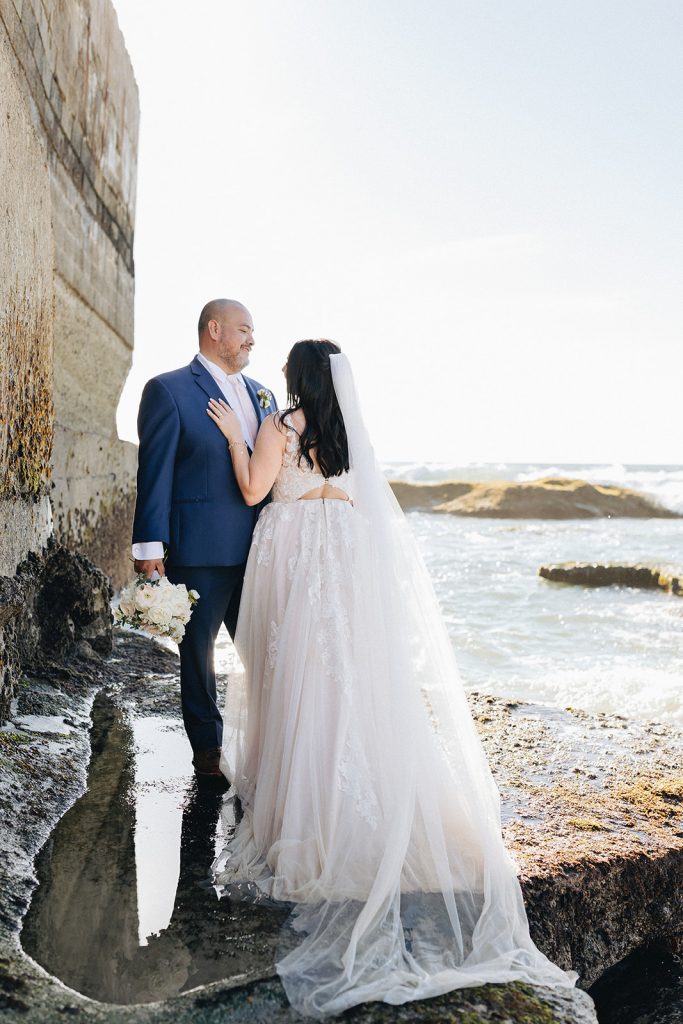 MEMORABLE MOMENTS
It's really hard to pick just one because the day was so perfect, but if I had to pick one it would be climbing down the stairs to the beach below the cliffs to get the beach pictures I wanted! We just went for it, it was so fun and such and adventure! My veil got washed away by a wave and we got drenched. It was SO fun! Everyone was laughing and it was just the absolute best time! Because of Miranda and Jorden it was all so perfect! They made our day even better than I dreamed it would be and we will never forget it!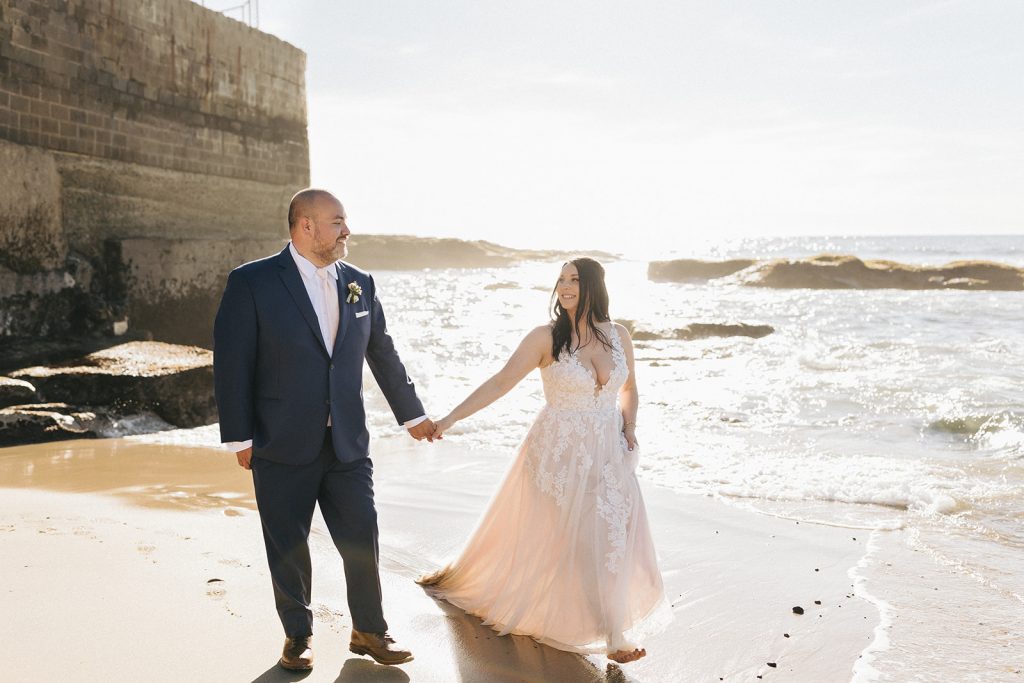 ADVICE FOR OTHER COUPLES
Always make each other laugh and love the hardest when you really don't want to. Understand that an argument is just a difference of opinion. Never forget the reasons you fell in love and never stop trying!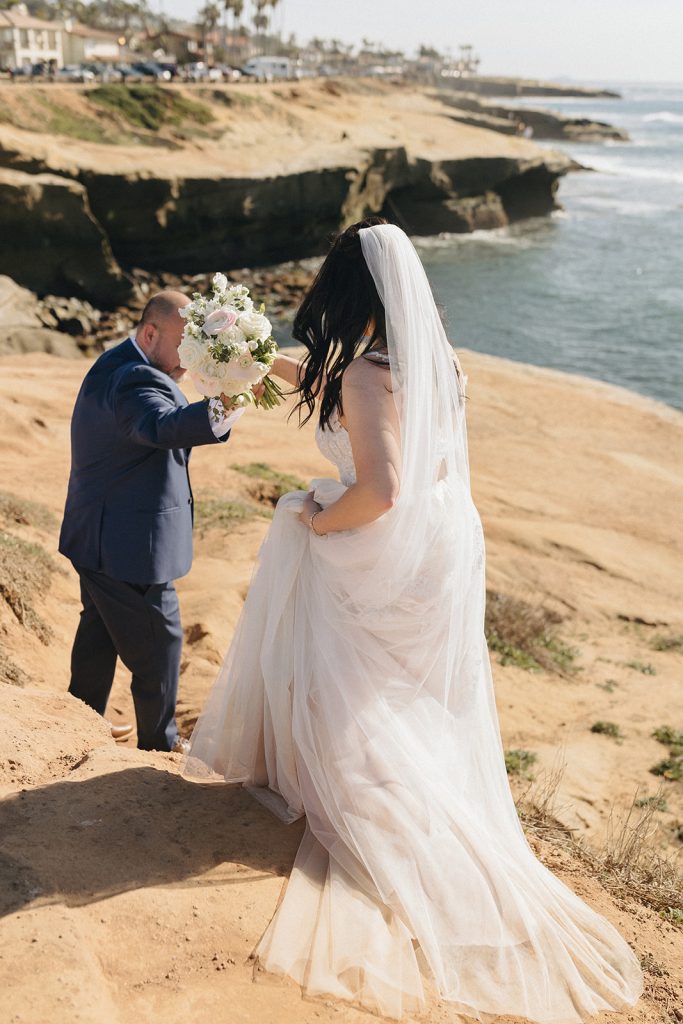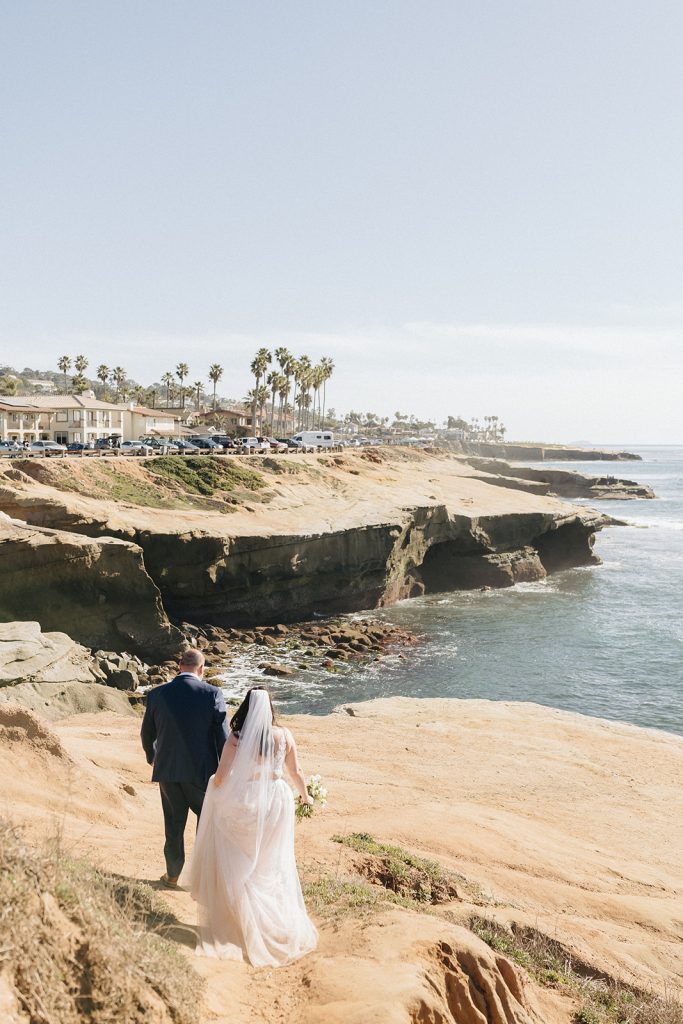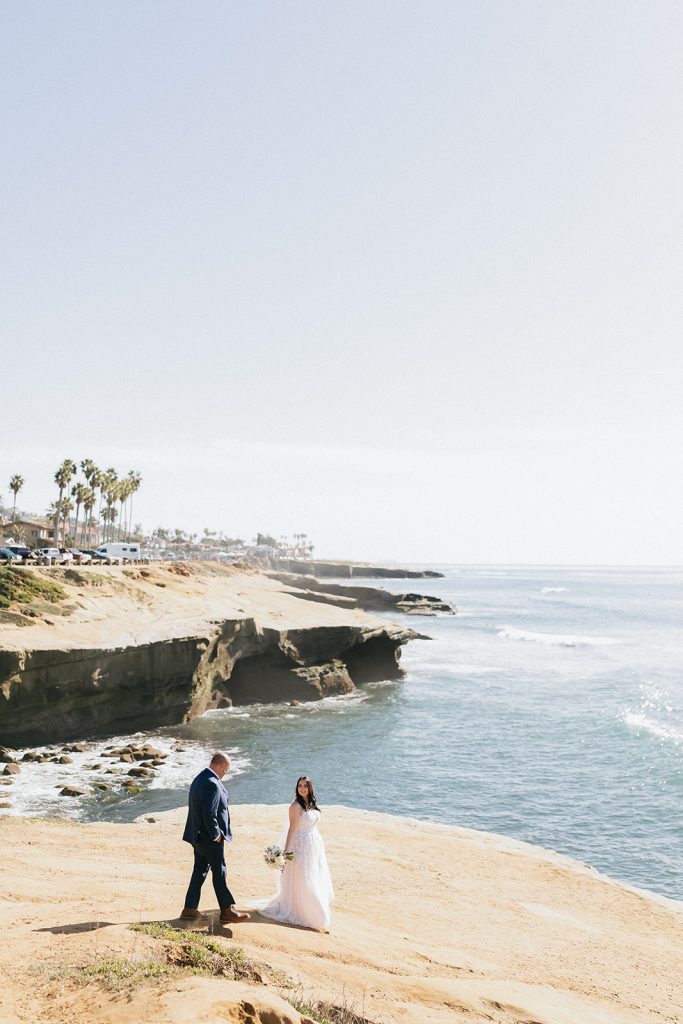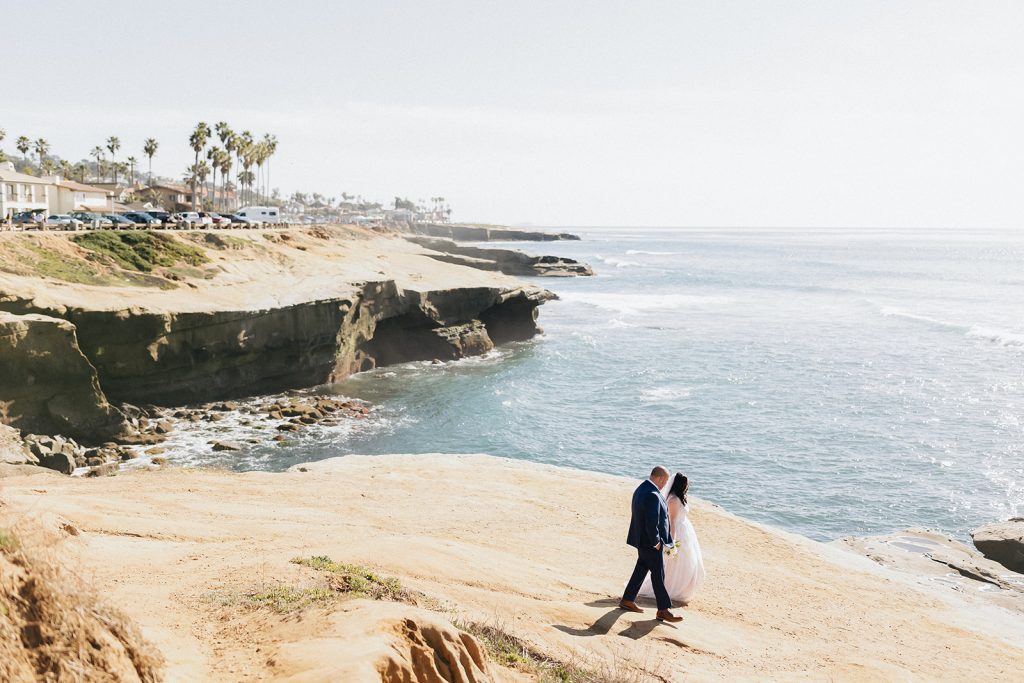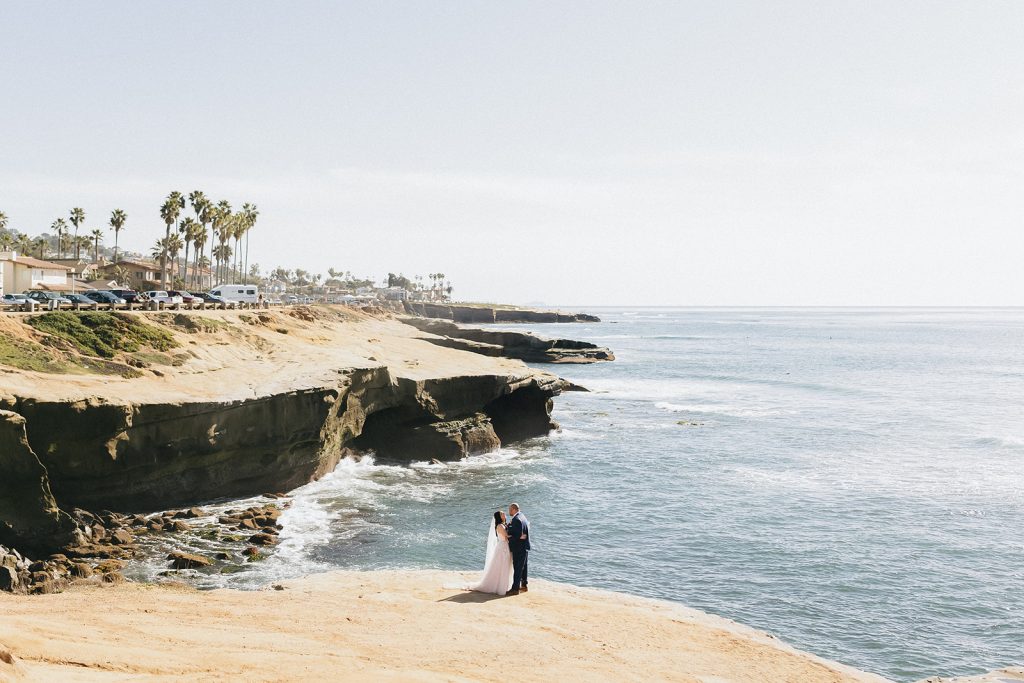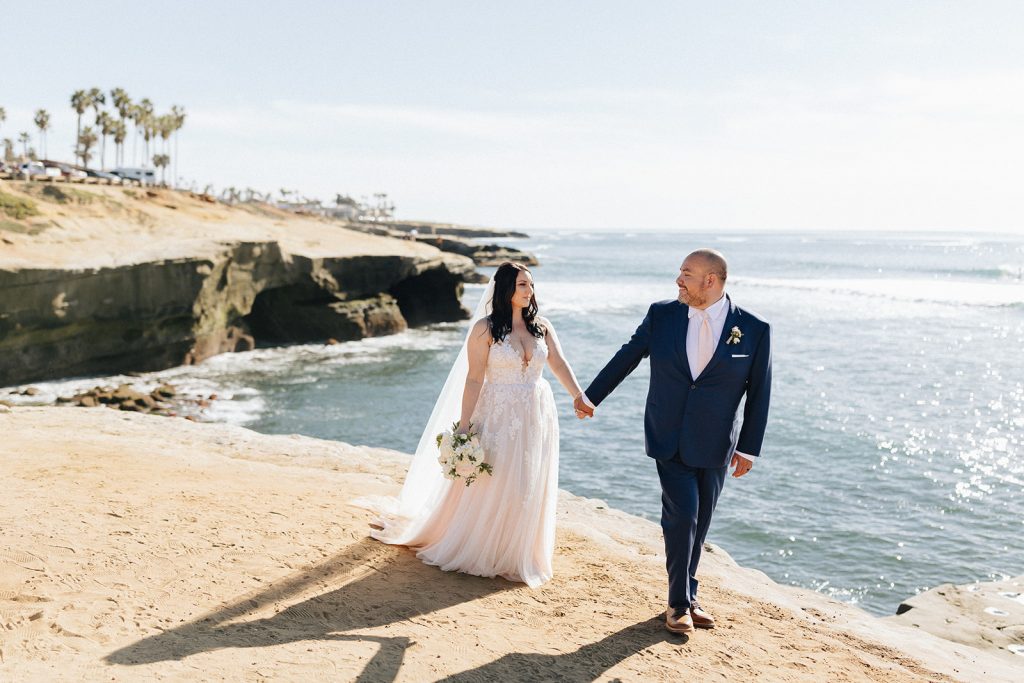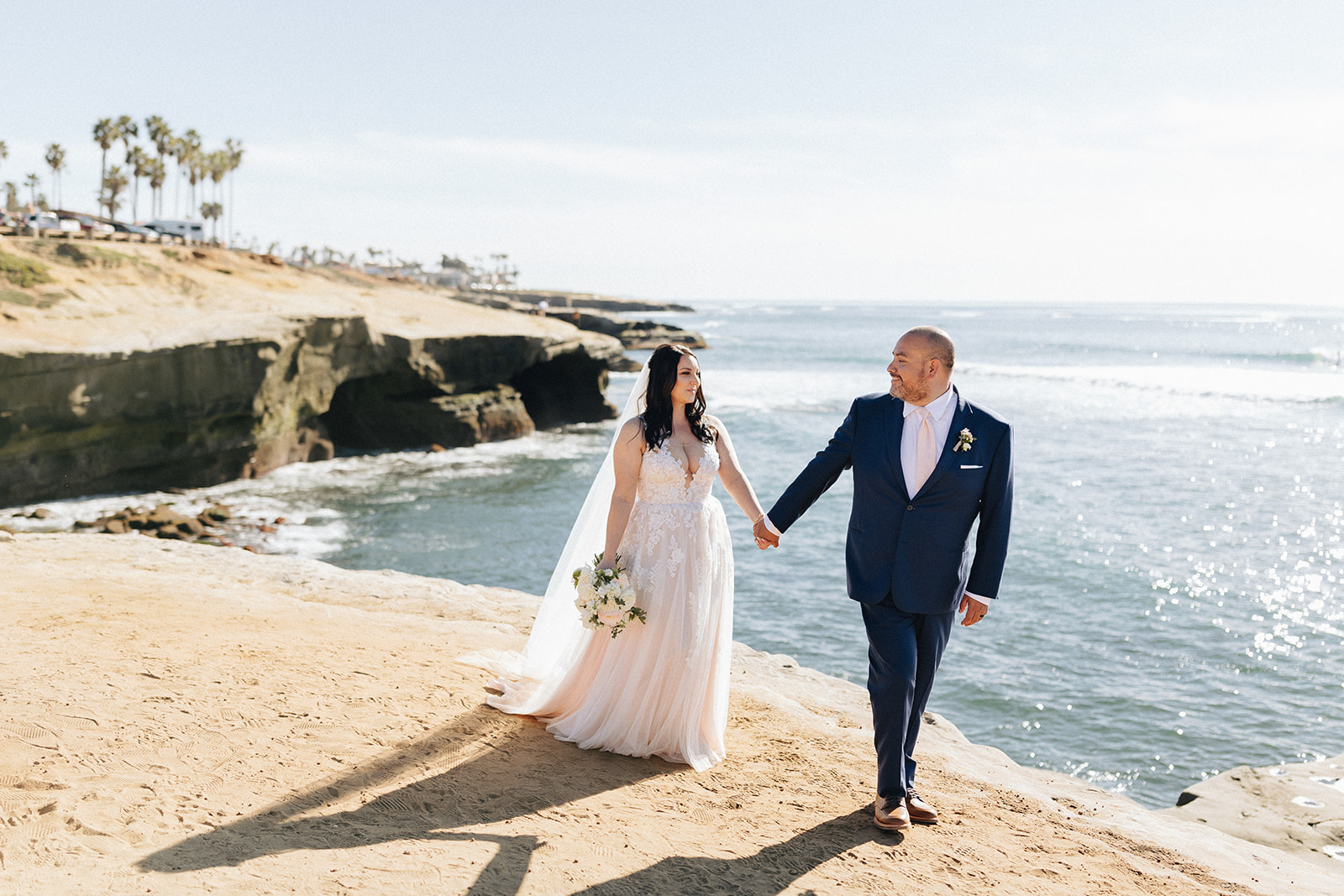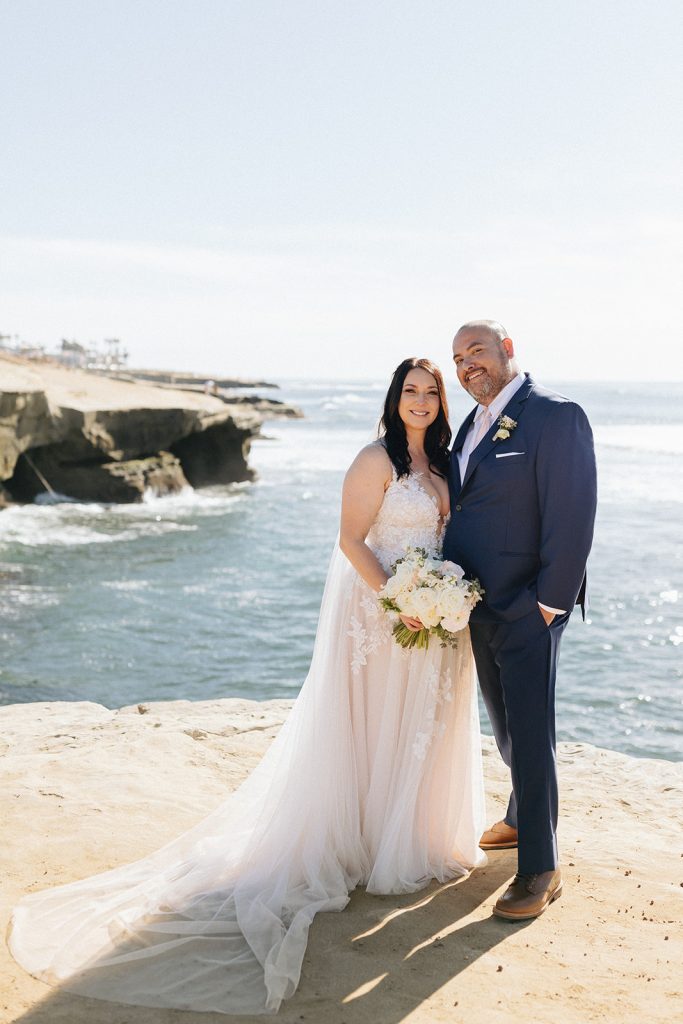 VENDORS
Officiant : Ceremoniesdvie
Photographer and Videgographer : Miranda Rose Photo   
Permit: Epic Elopement
Coordinator : Jorden with Epic Elopement
Floral: LolitainBloom