Best Time of the Year to Elope in NYC
So you're planning an elopement in New York City, but not sure what time of year is just right for you? The city offers stunning views and unique locations year-round. However, there are a few things to consider when planning your elopement in the Big Apple. From weather conditions to important dates to note, here's everything you should know about eloping in NYC during each season.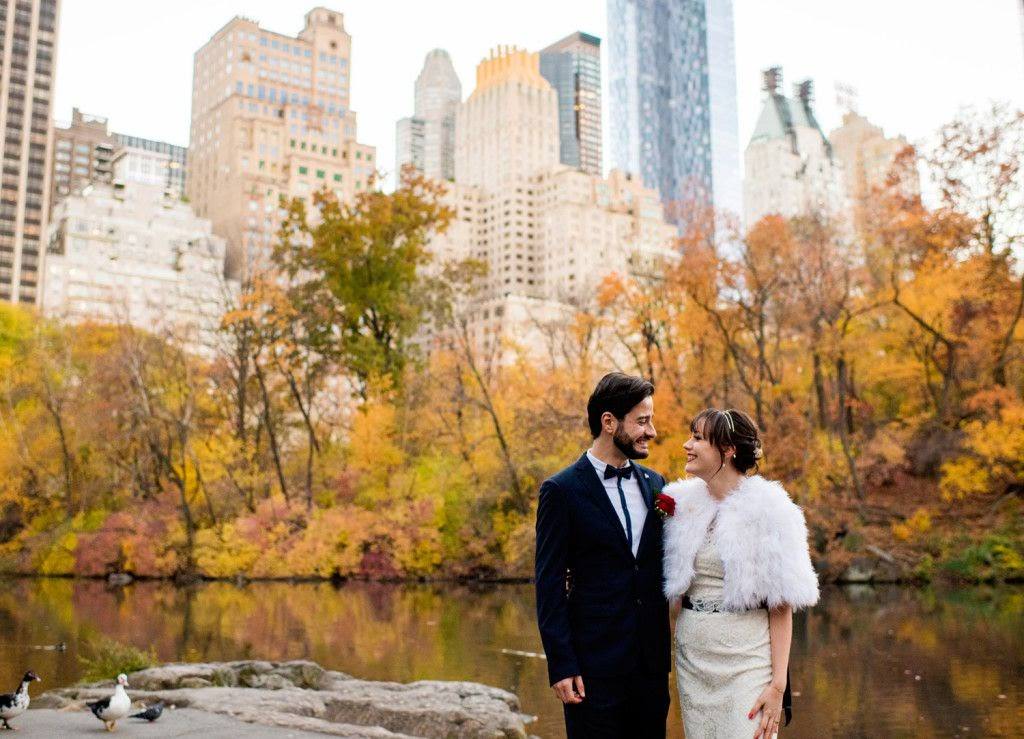 FALL ELOPEMENTS AND WEDDINGS
From September to November is a wonderful time to enjoy NYC. The city has so much to offer from mild temperatures to stunning fall foliage as a backdrop for your elopement. Spaces like Central Park, Prospect Park, or even Brooklyn Bridge Park have loads of fall color during late October and early November. Conveniently, it's not a crazy popular time for tourists to be traveling there, as most visit during the summer and around the major holidays.
Things to Consider
September
Spring/Summer New York Fashion Week happens in Bryant Park in early-mid September.
October: 
The Brooklyn Marathon shuts down certain streets in Brooklyn.
Peak fall foliage happens toward the end of the month.
November: 
The New York Marathon shuts down some streets on the first Sunday of the month, and it can be difficult to book a hotel room in some areas.
The Macy's Day Parade shuts down certain streets on the Upper West Side and Midtown during Thanksgiving.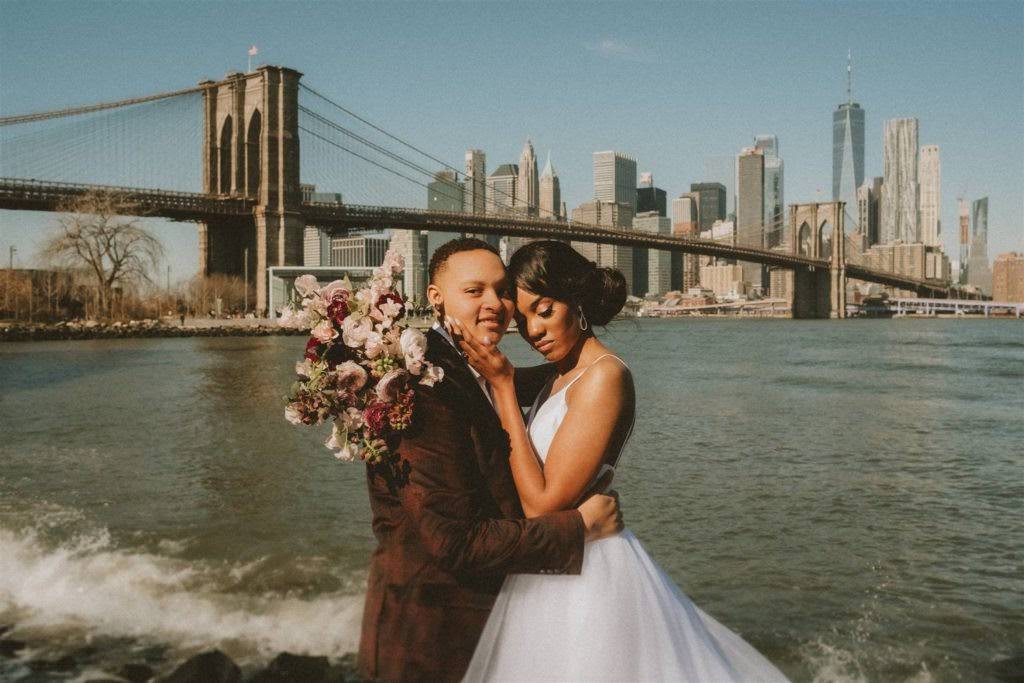 SPRING ELOPEMENTS AND WEDDINGS
Spring is a beautiful time to get married in New York, especially for those planning to have their ceremonies within the botanic gardens and parks (hello cherry blossom trees!). From March to May, crowds can be lower as temperatures can still be a bit chilly depending on how long winter storms last. If you can manage to time it with the blooms it's absolutely magical. Places like Brooklyn Botanic Garden, Central Park and Riverside Park are especially beautiful for cherry blossom backdrops.
Things to Consider
March-April:
Cherry blossoms usually begin to bloom throughout the city.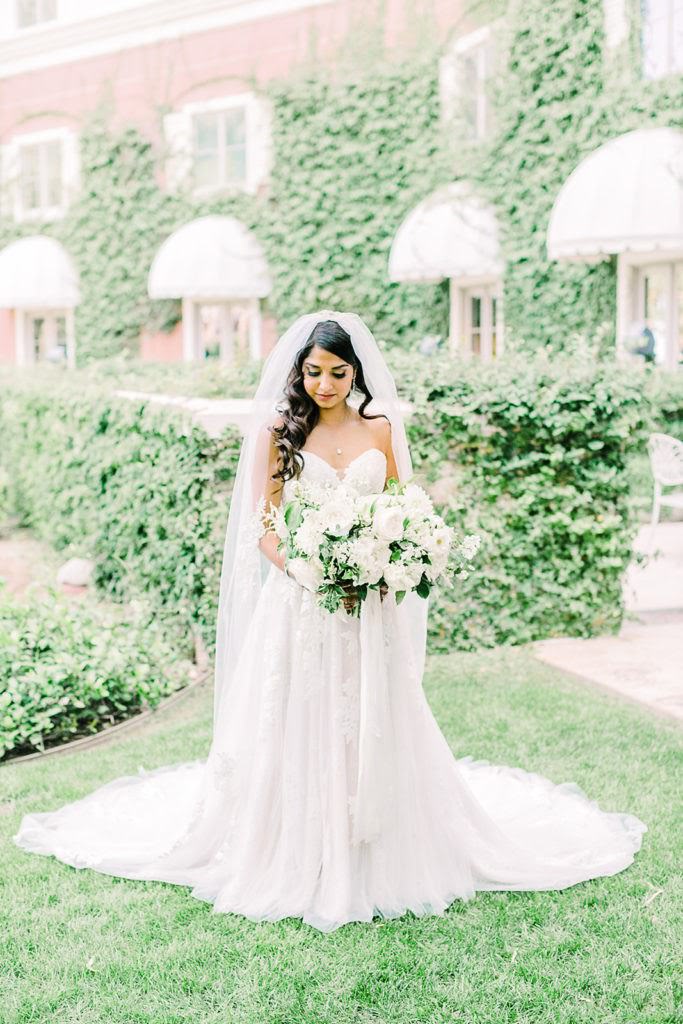 Curious about booking an elopement?
Contact us today and let us help!
SUMMER ELOPEMENTS AND WEDDINGS
Ready for some sun? NYC can be hot and humid during the summer days, but the summer nights are beautiful for outdoor ceremonies and receptions. Early summer is probably the busiest time for elopement weddings. If you're looking to book something for these months, let us know as soon as possible! During this time of year, the parks are lush and flowers are blooming everywhere. If you're planning for July or August, it may be wise to consider a morning ceremony to beat the afternoon heat.
Things to Consider
June:
Pride Month — be sure to look at an events calendar as there are parades and gatherings planned throughout the city during the month.
July-August:
The hottest times of the year, consider a morning or indoor ceremony during these months.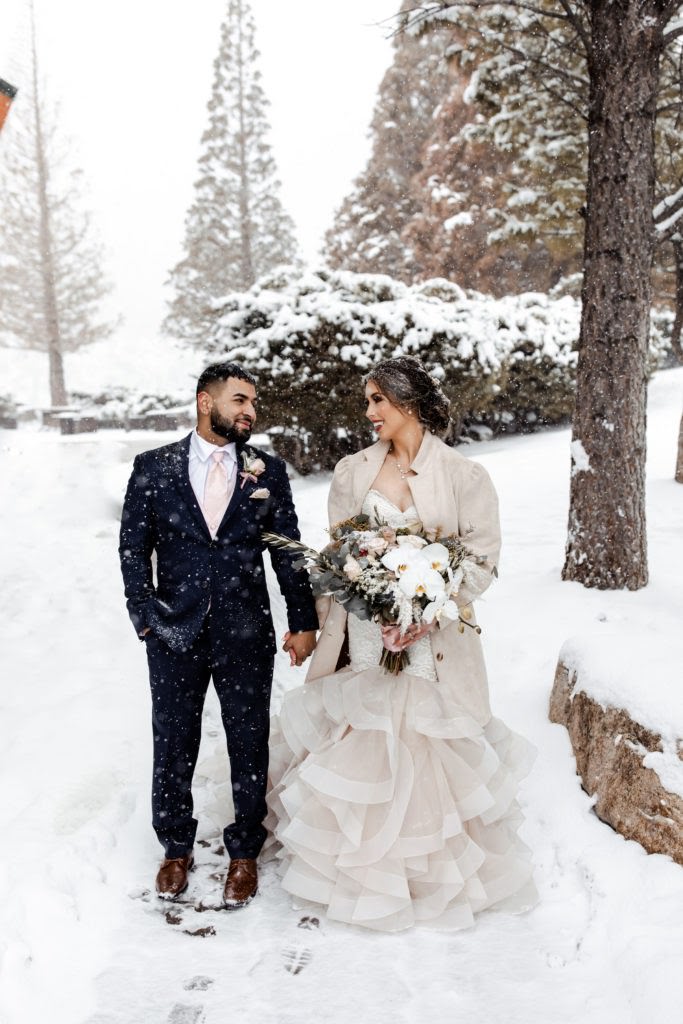 WINTER ELOPEMENTS AND WEDDINGS
While some people can't handle the cold, it's actually a really magical time to elope in NYC. Fresh snow can make for some stunning wedding photos and the city is so fun around the holidays with all the lights and events happening around town. This can be a popular time for tourists in the city, so be sure to plan ahead if you're thinking of visiting any of the major attractions and locations. During this time of year, the days are shorter so that means a late sunrise and early sunset for timing your ceremony just right. We're here to help you plan everything accordingly!
Things to Consider
December-February:
Shorter days means you'll probably be planning for an earlier dinner or reception following your elopement.
December: 
Rockefeller tree lighting
SantaCon takes over the city — you'll see folks dressed like Santa Claus in the bars around the city.
New Year's Eve ball drop in Times Square — can be an extremely busy and difficult time to book hotels (plan in advance!)
Christmas markets take over most of the parks, so keep this in mind for planning.
February: 
Fall/Winter New York Fashion Week takes over Bryant Park in early-mid February.