7 Spring Elopement Destinations
The idea of planning a big wedding may not seem all that enjoyable for countless couples anymore. Nowadays, many want to have a more quiet and intimate ceremony for their wedding day. At the same time, others may be looking for a fun adventure and getaway to say their "I do's". In any case, there is a vast amount of undeniably beautiful places that couples can travel to for their elopement within the Spring blooming season. We compiled a list of just a few of our favorite destinations to help you and your other half get planning for the elopement of your dreams.
1. Clearwater, Florida
If you are looking to escape the chilly weather of early spring, you won't find any better weather than Florida. One city in Florida worth considering for your spring elopement is Clearwater. This city is a treasure trove for lovers, from the white sandy beaches to the quaint Gulfport Art District. It's a location ripe with beauty while also delivering couples many great amenities.
Couples can also find Clearwater lush with plenty of top-notch hotels and restaurants. And with Clearwater being in a smaller city, it's quieter than you might expect, especially in the spring. Not to mention the warm weather during March/April through June makes it the perfect spring destination for eloping without sacrificing on the climate or less than desirable weather for your big day.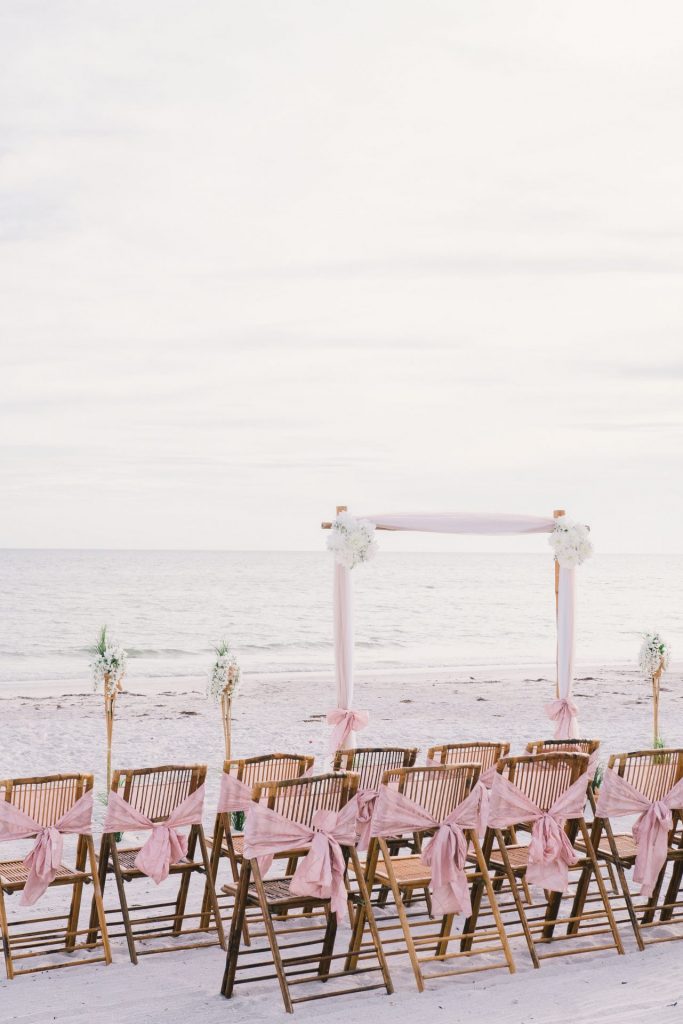 2. St Petersburg, Florida
Celebrating your new love with a ceremony in a warm-weather climate is key in the spring. Another amazing Florida destination we love where you could celebrate your elopement with your beloved is in St. Petersburg. This hidden gem is full of great opportunities for a romantic and intimate elopement on the beach or further inshore.
From beautiful beaches to the historic charm of its downtown, it isn't challenging to find something exciting and fun you can do together in St. Petersburg. Some of the favorite romantic spots in this city include Mazzaro's Italian Market and Central Ave, where couples can dine on delicious fresh seafood while taking in the beautiful art murals that line the streets.
Can't decide which beach destination is for you? Explore our beach elopement guide here.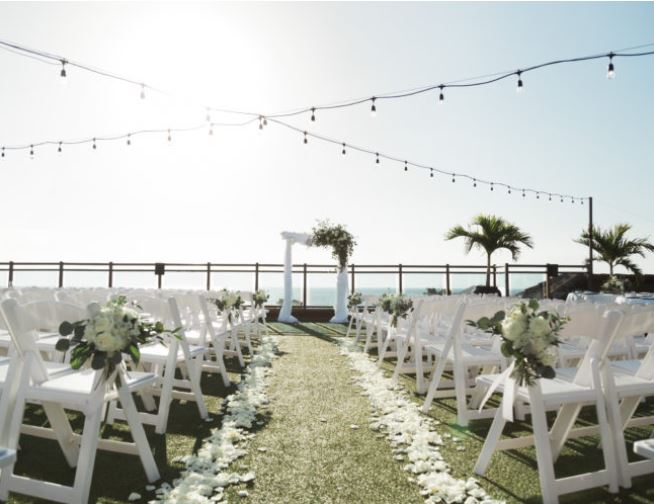 3. The Southeastern US
There are countless charming options available for those looking to elope this spring to that will meet your dream elopement needs within the southeastern US. If you are looking for perfect beach eloping destinations, Southern East Coast has several beautiful areas to jet set to for your elopement. Locations such as the Georgia and Carolina coastline areas have everything you want that dream beach elopement and getaway. These areas have everything from romantic beaches and islands to the breathtaking Appalachian mountain serenity further inland.
Other gorgeous non-coastal areas to elope in the Southeastern US include Asheville, North Carolina, and Virginia's Shenandoah National Park, which features the misty mountain views. Further inland in Georgia, couples can escape to the vineyards of Georgia's Wine Country, which blends romantic mountain views and rolling pastoral fields and vineyards. And if you are not sure which state is best for you, check out our 50 state elopement guide.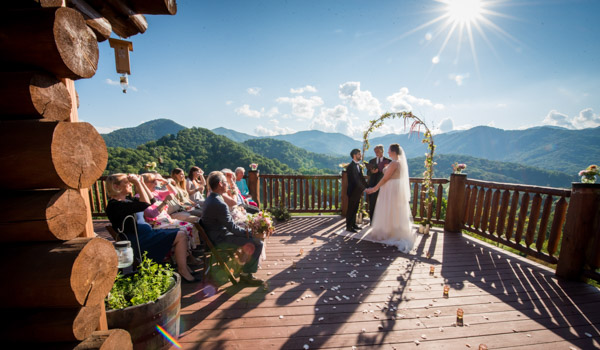 4. Southern Rhode Island
Spring is an ideal time to elope in the southern Rhode Island area. Known for its sailing, beautiful beaches, and sophisticated resorts or quaint bed and breakfasts, Southern Rhode Island accommodations provide numerous options for a couple to elope. Whether it's the beaches of Newport or the rolling hills of Block Island, there are plenty of spots to choose from in coastal Southern Rhode Island.
The area is also ideal for spring eloping because of its climate; the local accommodations create a perfect place to escape while it is springtime elsewhere. The weather is usually milder on average, and the hotel rates are low compared to the summer months. For those considering eloping in mid to late spring, it is the perfect time to enjoy nature's awe-inspiring floral displays throughout the state.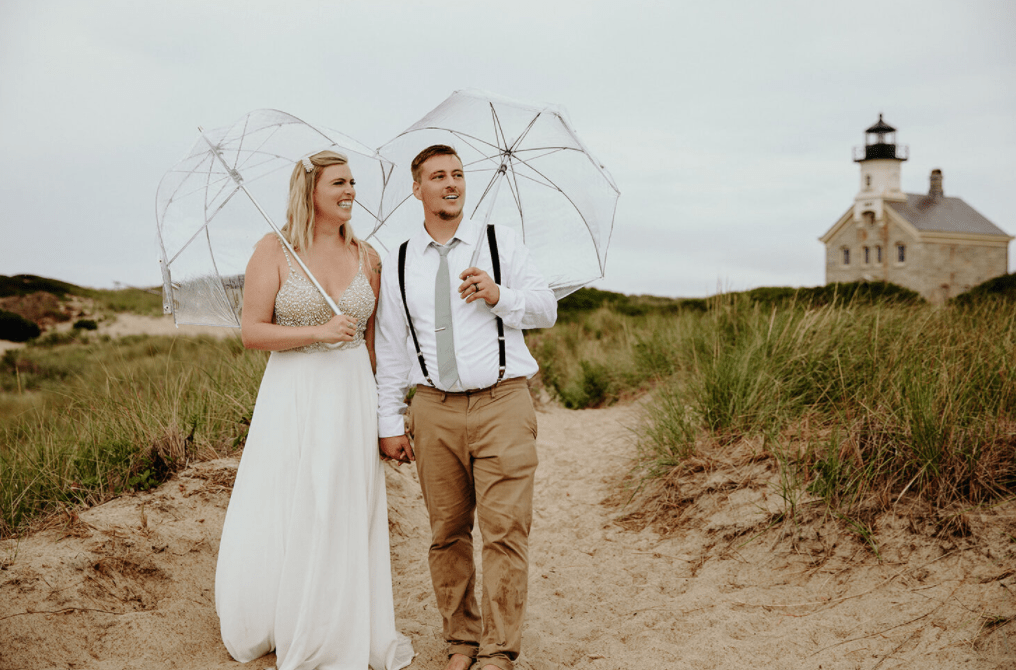 5. The Desert in the Southwestern US
The Southwestern US is a beautiful place to explore and enjoy in the spring. Its breathtaking national parks, deserts, canyons, mountains, and forests characterize the area. The desert and mountain areas come alive with cactus blooms and animals that you won't often see during the summer months. With mild to warm climates year-round, you can find countless desert southwest destinations to elope within Utah, Arizona, and Nevada.
From the towering red rocks in Sedona to the gorgeous rolling sand dunes of White Sands National Park in New Mexico, the desert Southwest is full of different scenic areas to elope. For couples also looking for an adventure along with their elopement, the Southwest US is the perfect place to find more outdoor adventures to explore post-nuptials. And for brides worried about hiking in their beautiful dresses, have no fear; follow our guide about hiking in your dress here.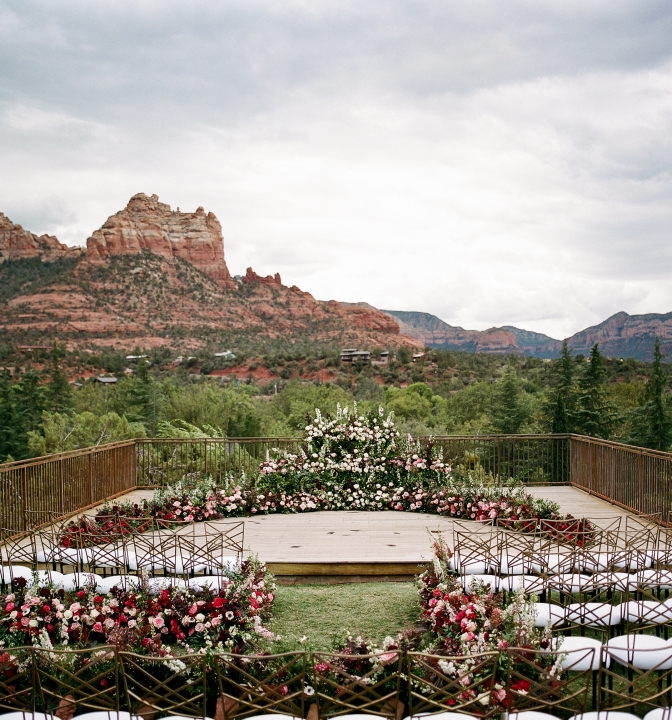 6. Las Vegas, Nevada
Las Vegas, Nevada, is one of the best places to elope year-round, including in the spring. Known as the world's wedding capital, Vegas provides couples countless unique elopement experiences. Also, thanks to its year-round mild desert climate, it makes eloping to a warm-weather area ideal. Adventure-seeking couples can opt for outdoor ceremonies at the Red Rock Canyon or Hoover Dam. And couples looking for a more traditional eloping experience can opt to walk down the aisle during a ceremony at the iconic Neon Museum in downtown Las Vegas or at one of the numerous chapels that grace the Strip.
Vegas is also often referred to as the city that never sleeps, given the exciting nightlife, and offers couples plenty of fun things to do post elopement. Las Vegas also offers one of a kind elopement experience. For a traditional chapel experience, couples can wed at the Chapel of Crystals. Or for more unique experiences, trek down the aisle on roller skates at Little Church of the West or get married to Elvis at the Graceland Wedding Chapel. Then couples can enjoy the nightlife of Vegas hotels and clubs post-ceremony.
7. Laguna Beach, California
Laguna Beach, California, is a four-season coastal paradise with a moderate climate, miles of sandy beach, and stunning scenery. The small seaside town is located in Southern California while not far from bigger cities like Los Angeles and San Diego. The area has fantastic sunsets and average temperatures in the 60s and 70s throughout spring, which has made it a top destination for those looking to elope.
It's also an artist community with dozens of art galleries, unique shops, antique and specialty stores, artists' studios, museums, live theaters, and plenty of dining choices for all kinds of tastes. The ocean views are also unparalleled, with seaside resorts and rental homes located right on the beach, which make it easy to spend your time relaxing by the ocean.