They Traded a Big Wedding for a Secluded and Intimate Elopement
Even before COVID hit a big wedding just wasn't what Carey and Kevin dreamed about. These two are truly an adventurous couple and a Red Rock Canyon elopement was exactly were they wanted to be when they said "I do." Their 4/3/21 elopement date unfolded to be an utterly magical day for Carey and Kevin. Take a look for yourself at their beautiful elopement photos.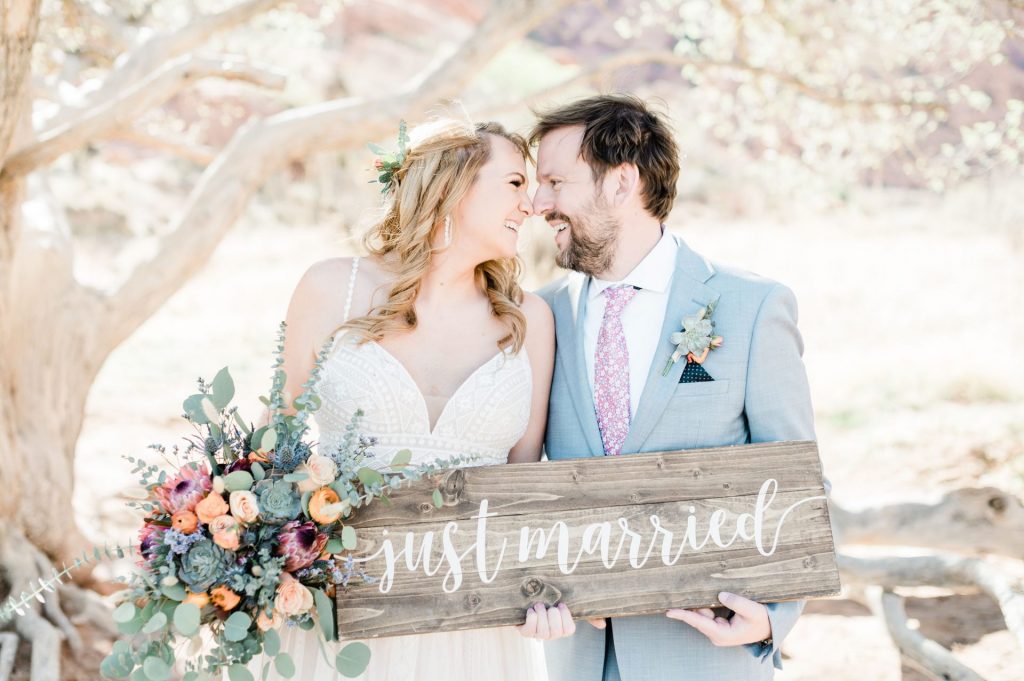 Curious about booking an elopement?
Contact us today and let us help!
WHAT WORDS WOULD YOU USE TO DESCRIBE YOUR WEDDING?
Joyful, Awesome, intimate, and laid-back.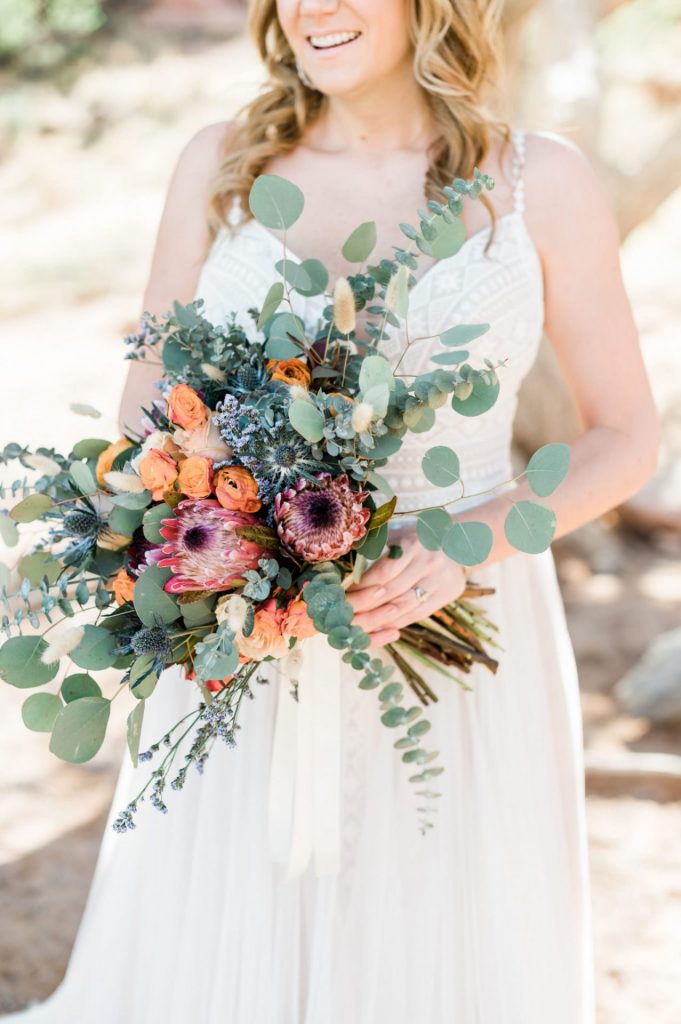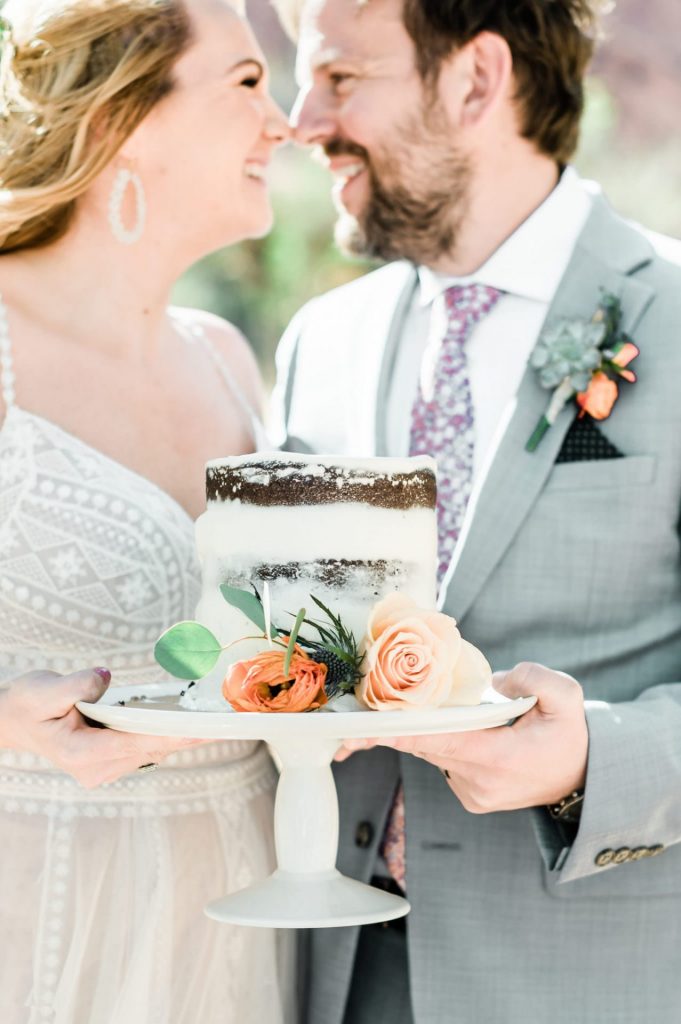 Kevin and I are working on getting to the highest point in all 50 states. We used the time off we had in 2020 from canceled international trips to take some domestic trips to knock off some of these "highpoints" in 2020. We took a trip up to Michigan to see Kevin's family in July last year and took a small road trip to get three completed while up there. While we were at the observation tower on Timm's Hill (Wisconsin's highpoint), Kevin was awfully quiet and nervous. He then took out the ring and popped the question! Now we will always have a fond memory of Wisconsin's high point!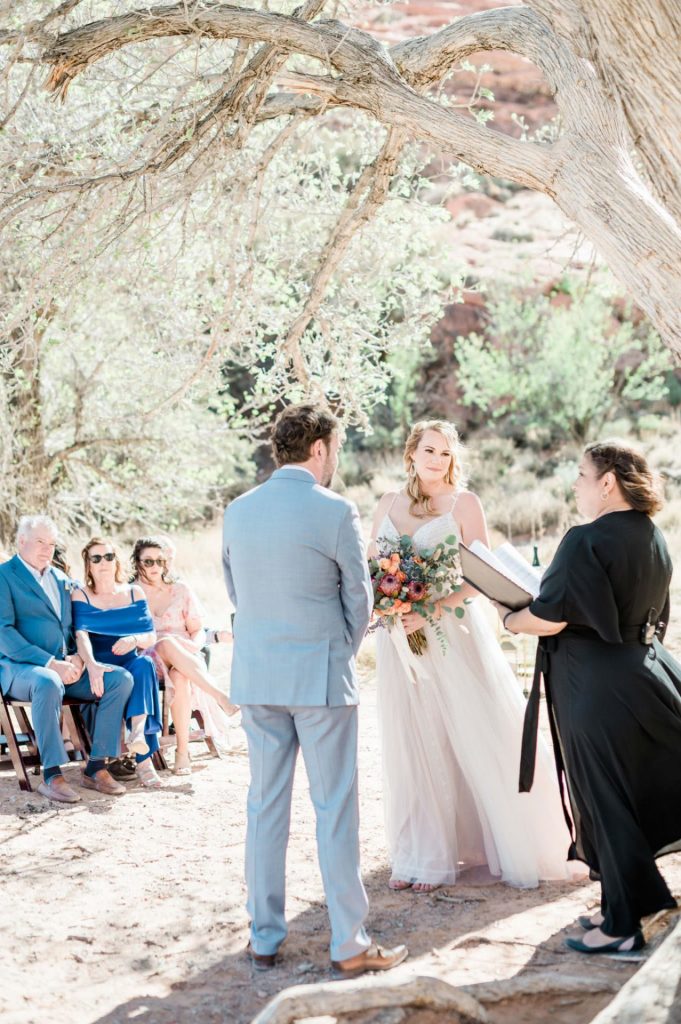 We had the wedding planned in our heads long before the question was asked. We love to go to Vegas and one weekend when we were there in 2018 we were having a lovely dinner at Michael Mina and Kevin let me in on his plans. He wanted us to get married on 4/3/21 at Red Rock Canyon in an intimate ceremony with our parents and siblings. Immediately I was on board! We had gone hiking at the park on our first trip to Vegas together in 2016 and we had lost the majority of the pictures we had taken due to a malfunctioning cell phone. Kevin thought this would be a good opportunity to replace those lost photos. Neither of us wanted the stress or major planning that it would take for a larger wedding (I have a huge extended family).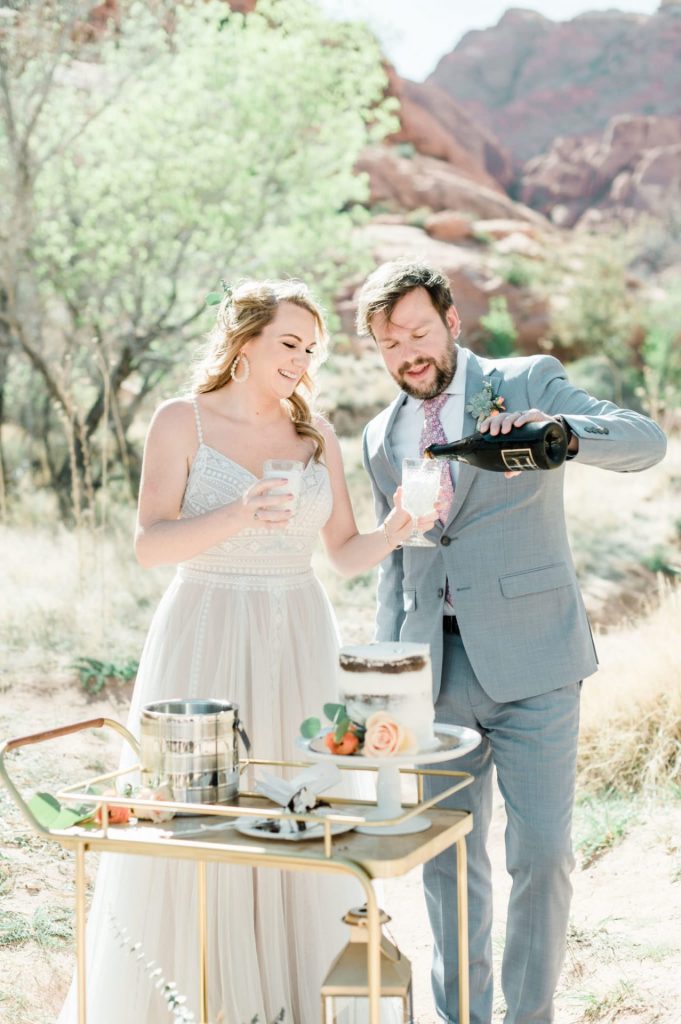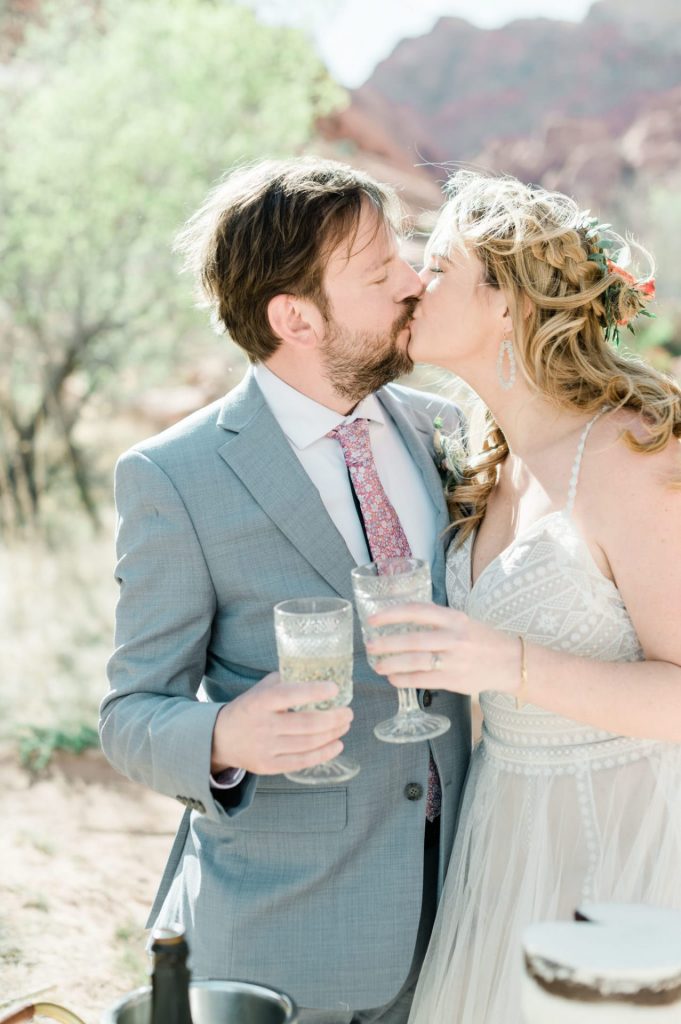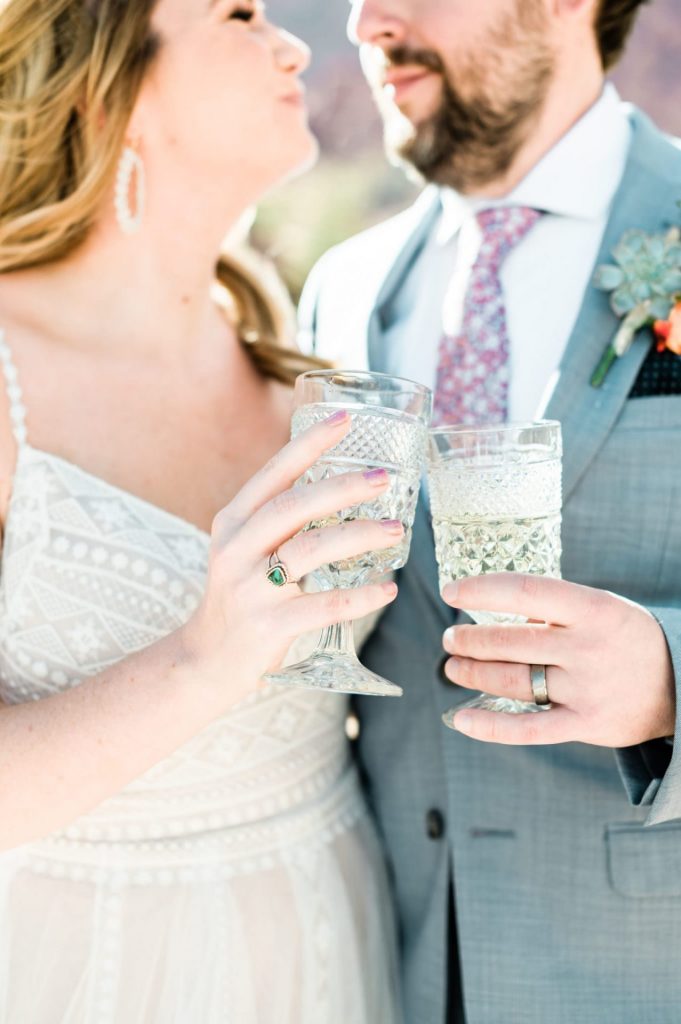 Beyond simple! Once we connected with Emily and her team there were a few questions to answer and our ceremony was planned! Booking transportation as well as hair and makeup was a breeze with the team's recommendations. Once we got to Red Rock Canyon everything was exactly how we envisioned it would be! Can't stress enough how simple this process was!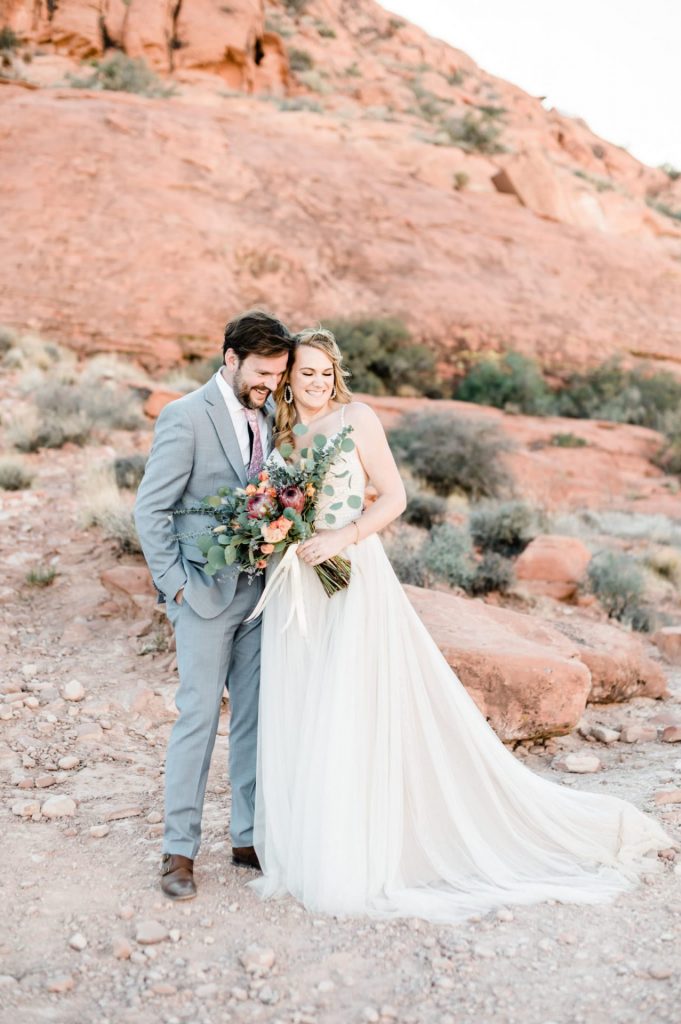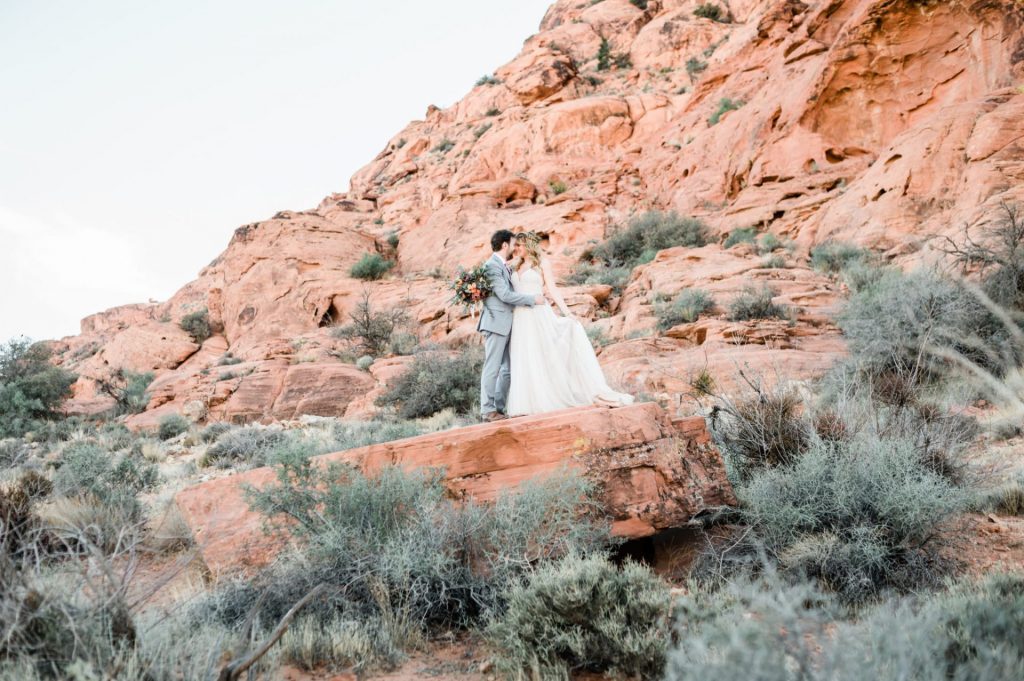 YOUR OUTFITS AND ACCESSORIES
Carey-Lillian West Dress found at a boutique here is Dallas. I just fell in love with the details and boho feel of the dress. My mom and I went searching for earrings to go with my dress and eventually decided to go to a small boho boutique here in Dallas and ended up finding the perfect pair that matched the flowers on my straps perfectly-best part was that they came in way under budget at $10. Kevin-He was a last minute shopper, choosing his suit about 6 weeks before the wedding and finding his tie two days before we left for Vegas. He wanted something different than his normal darker blue or grey suit. We found this perfect light blue suit when wandering Macy's one day and knew it was the one! He wanted something that would "pop" against the background.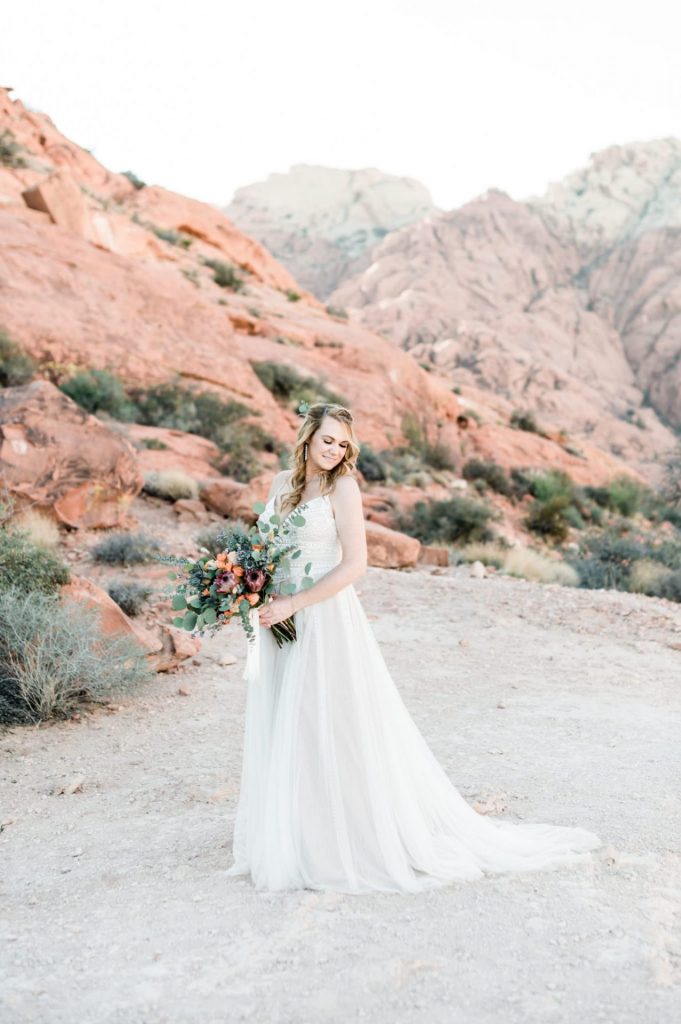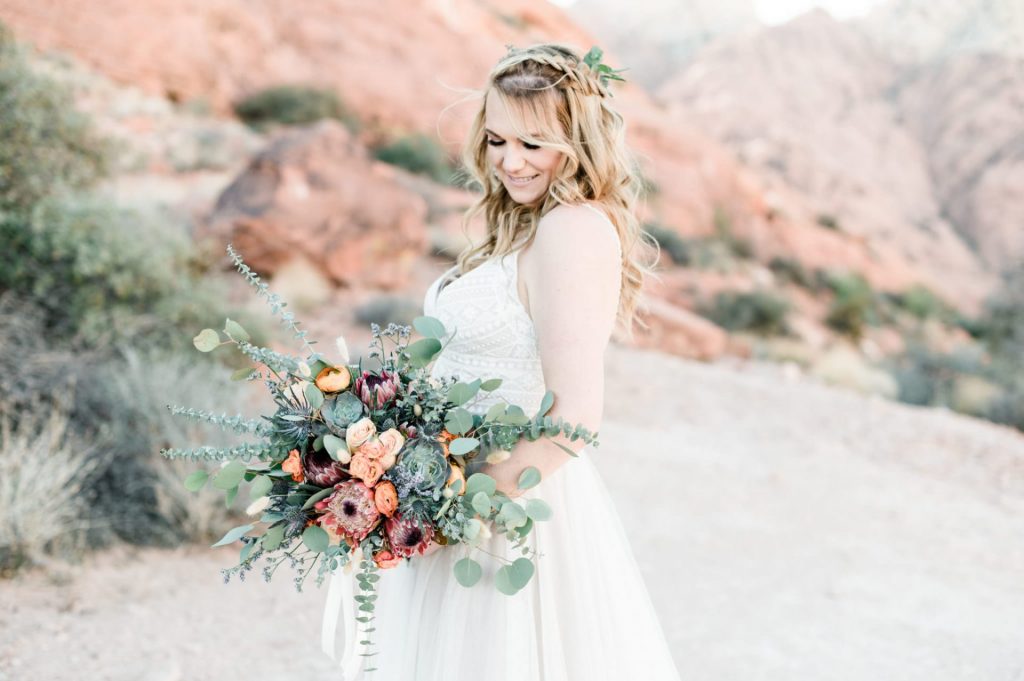 We both loved the time we got with the photographer after our families had left to get some great shots of just us two and explore the area a bit-we had never treated ourselves to any professional photos of us two. The mini cake and champagne toast was wonderful as well, it gave us time to celebrate with our families and soak in the moment.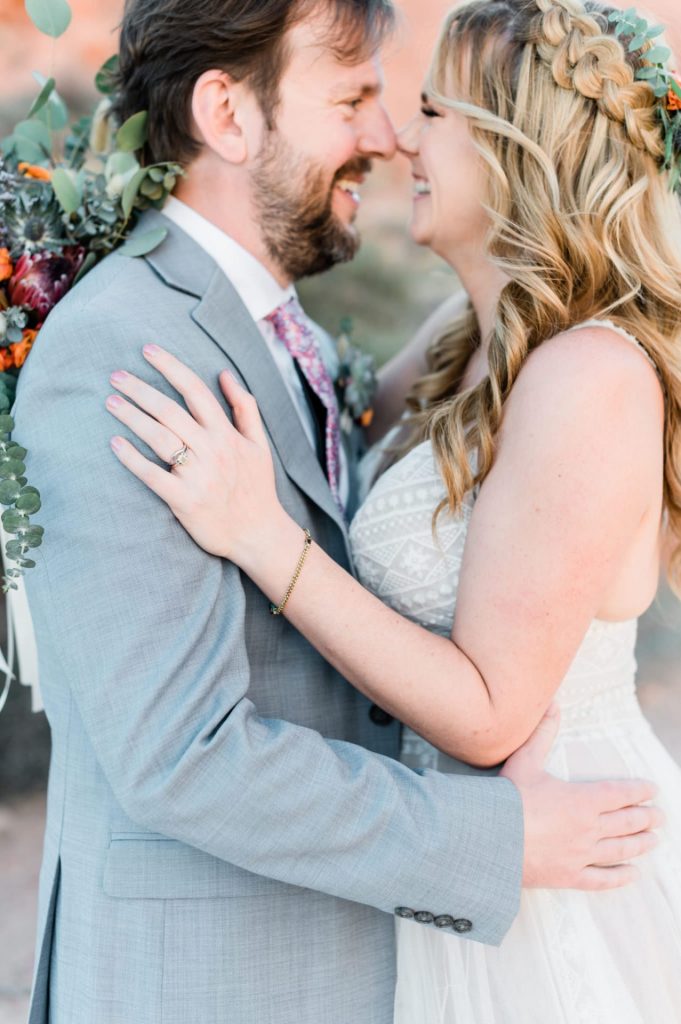 Trust in the process. Emily and her team are wonderful, they take your vision and bring it to life. Other advice would be to ditch the big wedding and run off to the Nevada desert for an intimate ceremony, it led to a stress free day that we could really enjoy the time and soak everything in.