7 Tips to Have a Stress-Free Elopement
Ideally, your wedding day is thought to be one of the happiest days of your life. However, it can also be one of the fastest and busiest days of your life as well. Having a stress-free ceremony is often a couple's dream for their wedding day. Eloping is often an option for couples looking for intimacy and stress-free ease for their ceremony.
While eloping is a more stress-free choice for couples, it is not entirely anxiety-free. Couples planning an elopement have a lot to consider, and there are many decisions to make that can be challenging. Whether eloping close to home or in the destination of your dreams, you can still cultivate a stress-free day for your ceremony. We put together this list of the top 8 tips to cultivate a stress-free elopement.
1. Set A Destination And A Flexible Date
If you want to aim for a stress-free elopement, the first step is to set a destination and date. Couples usually choose to elope in places that they've been before, such as their favorite vacation spot or another memorable destination. You can also think about locations with beautiful scenery, interesting cultures, or affordable prices. Choosing a place you really love can eliminate some planning stress for your elopement. Also, if you pick somewhere that's meaningful to you, it will help make your special day even more memorable.
Once you have your dream destination in mind, start thinking about dates for your elopement. To avoid the crowds and additional expenses of peak tourism season, consider traveling outside the summer months, particularly June through September. If there are certain times of the year when natural disasters are more likely (such as hurricane season for coastal destinations), then it would be better to avoid those periods altogether. Also, you can be flexible with dates to travel when weather conditions are best for your chosen location.
2. Hire An Elopement Planner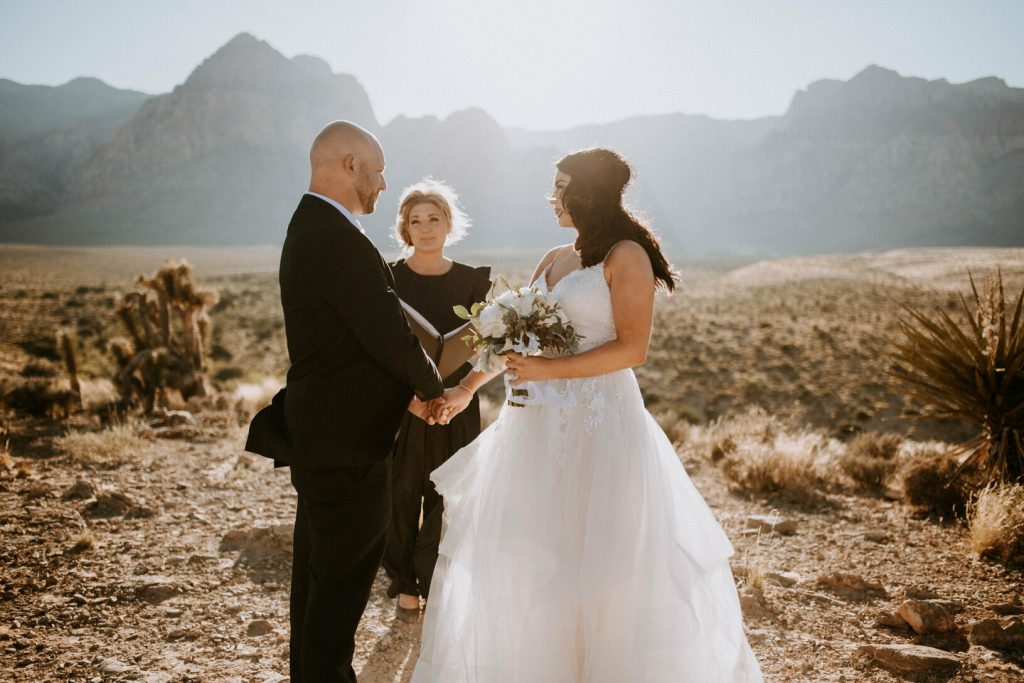 Hiring an elopement planner is a great way to take the stress out of planning your wedding. They will be able to help you choose a venue that fits your budget and also help find you the perfect photographer and any other vendors you may need for the big day. The best planners will ask tons of questions to understand how you desire to have your day unfold and then help you find a venue that can accommodate those ideas. They should be able to offer suggestions based on their own experience with similar couples. Still, it's also important for them to understand what will work best for each individual situation. Trustworthiness and detail-orientedness will help ensure everything runs smoothly without stress from you or your partner on your wedding day.
3. Pre-plan For The Day Of Your Elopement
The biggest stress-reliever on your wedding day will be realizing that you have nothing to worry about. Prepping ahead of your wedding day can de-stress you ahead of time. It is helpful to think about what things you will need or want with you on your wedding day so that nothing gets left behind or forgotten. Create a checklist to review first that morning to ensure you have everything you'll need for the day. Make sure all of your paperwork is ready to go, so you don't have to worry about any last-minute scrambling. Pack your day-of-event bag, including a button-up shirt to wear for hair and makeup, your emergency kit, a change of clothes plus shoes, and any other wedding day must-haves.
4. Make Comfort a Priority 
It's essential to allow yourself as much comfort as possible for your elopement. It's easy to forget that being in a stuffy outfit, uncomfy shoes, or even just too many layers can cause discomfort on your special day. You should aim to wear whatever makes you feel comfortable and beautiful for your elopement. The best way to do that is by keeping things simple and personal. Look for a dress that feels good to wear, and shoes that you won't be taking off halfway through the ceremony will make for a more relaxing experience. The true aim of the wedding day is to feel relaxed and enjoy the moment when it comes to your wedding day. 
5. Disconnect From Devices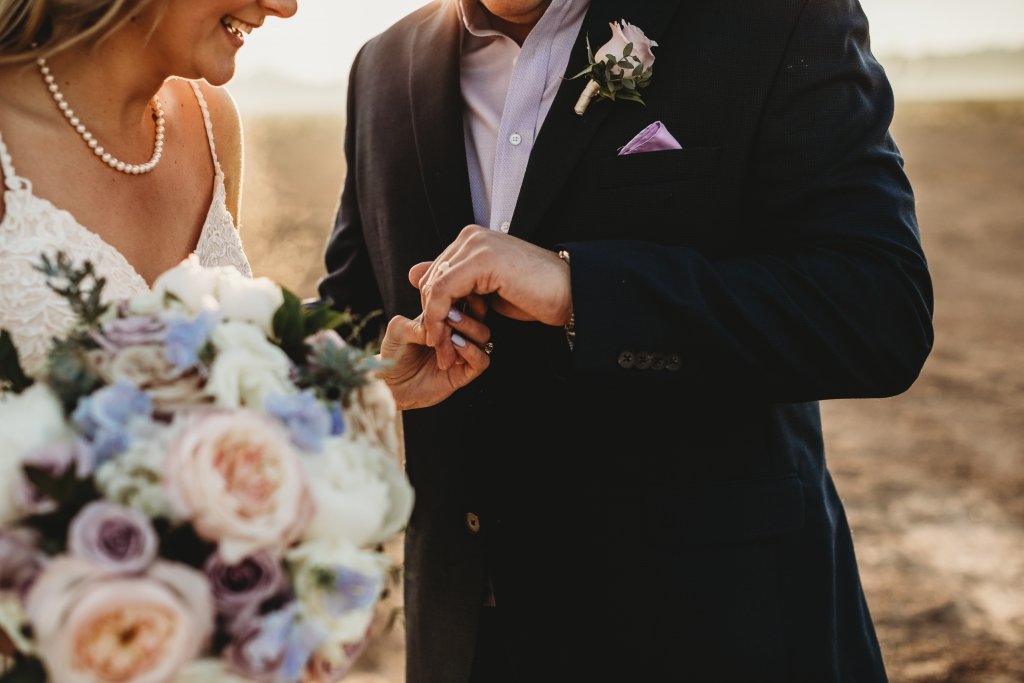 Spending some time disconnected from devices will help let go of the stress leading up to your elopement. Whether it's a moment in the morning to breathe or an evening with no electronics, give yourself a chance to be present and not distracted during your wedding day. Don't let technology get in the way of the magic that is your elopement. We often want to capture every single second of our day, but sometimes this can distract us from being present in each moment. Allow yourself a chance to be in the moment, not looking through a camera lens or wanting to get the perfect pictures for social media. Trust that your photographer and guests will help capture all the beautiful moments of your ceremony and celebration. 
6. Embrace The Unexpected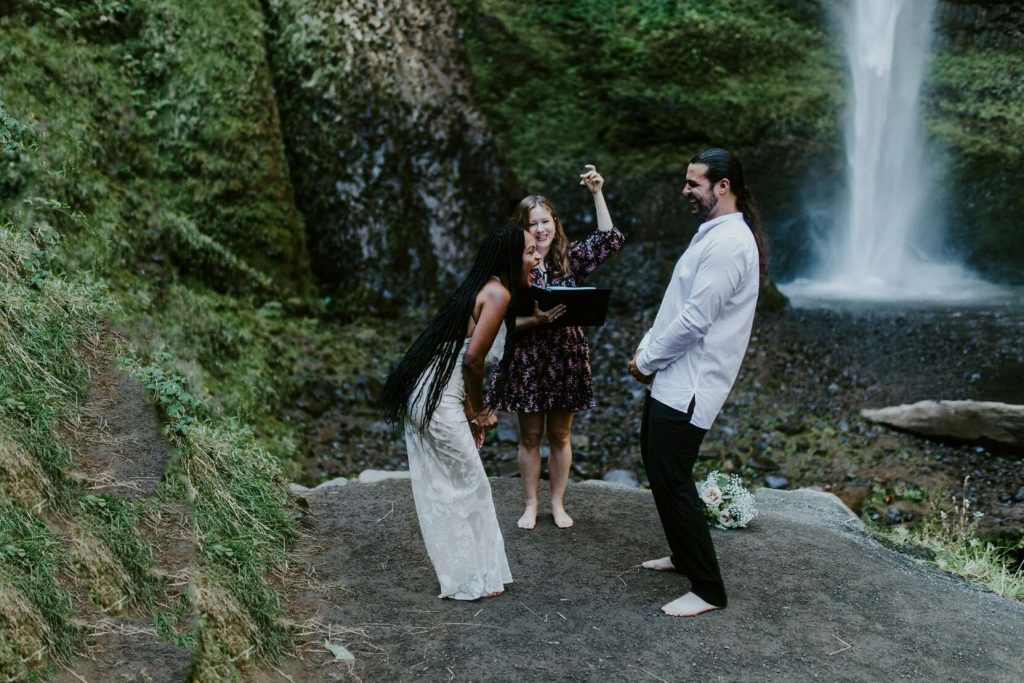 The best part about having an elopement is doing it your way. You don't have to follow any rules or traditions that don't feel comfortable for either of you. A big part of keeping things stress-free on your wedding day is remembering to go with the flow, which means accepting whatever comes up on your wedding day as something meant to be. It's your elopement, and it should be all about celebrating your love. Don't worry about whether you'll get to the ceremony spot on time or about other things out of your control. Shift and focus your attention on the special day before you with your significant other and guests. If things get too stressful, step back and take a moment for yourself instead of getting caught up in panic mode. It's okay if something doesn't go according to plan — embrace the unexpected of the day! 
7. Savor The Moments Of The Day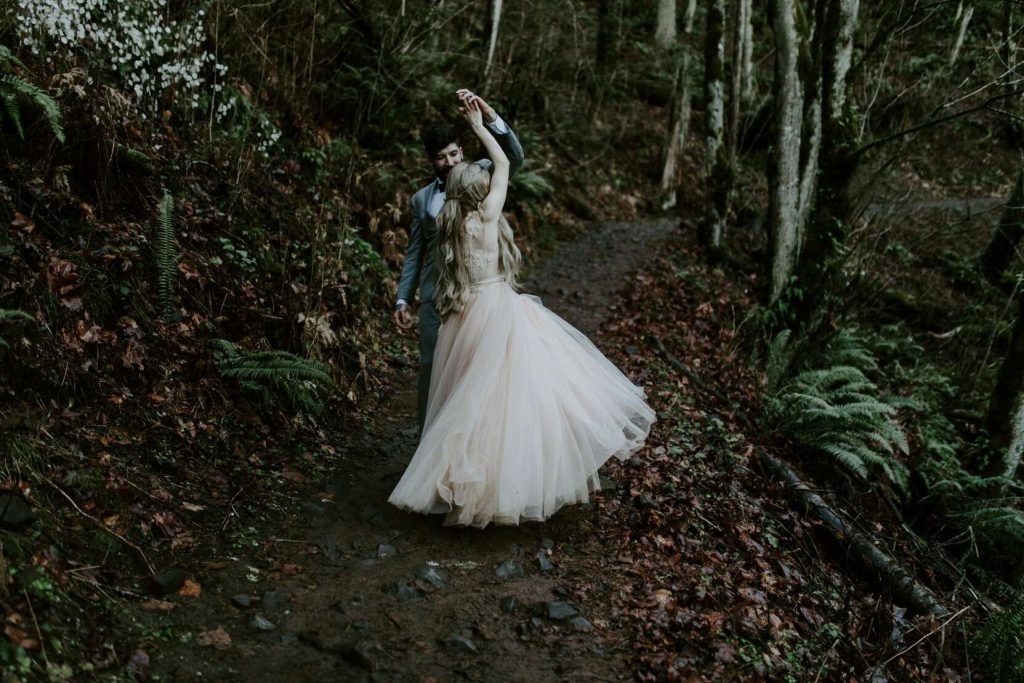 It's easy to get swept up in the stress of planning the details of your wedding day, but it's important to remember that no matter what, this is your special day, and you are allowed to enjoy yourself! Your elopement is a celebration, and there's no need for you to spend it stressing. An excellent way for you both to savor the moments of your special day is to take some time together after the ceremony and just relax. Remember to stop and enjoy the moments with your partner—when you're alone together, looking into each other's eyes as you speak your vows, or even the moments where something goes completely wrong but turns into a beautiful story. Make sure to stop and soak up everything happening around you. The photo may stand the test of time, but the moment will not. Take the photos, cherish the emotions that you feel, and make memories with those who were able to be there with you.