Best Places to Elope in Colorado
Colorado is truly a majestic state to visit at any time of the year. The natural beauty is unparalleled, and you can find just about any kind of landscape to fit your vision and budget for your elopement ceremony. This picturesque state also can be the perfect destination to elope for couples wanting breathtaking scenery and intimacy for their ceremony. Colorado offers couples beautiful areas to choose from mountains, lakes, rivers, or the beautiful red rock canyons for their elopement. If you're thinking about eloping in Colorado, here are some of our top locations to help you choose the right area to make it happen. 
Estes Park, Colorado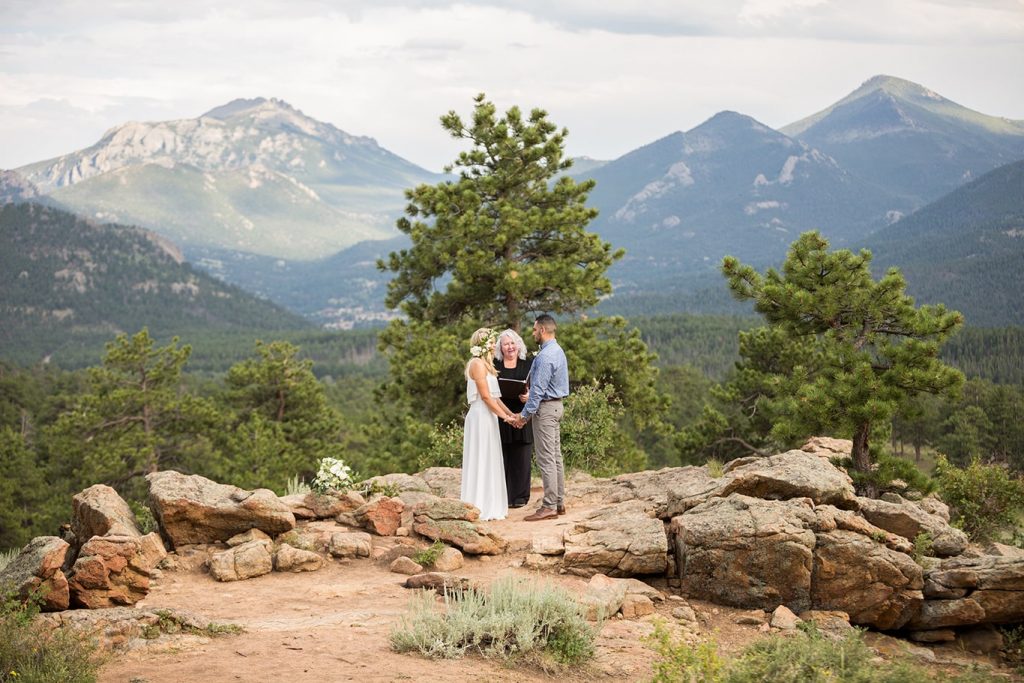 Estes Park offers couples the opportunity to elope in a beautiful setting that still feels like home, thanks to its small-town feel. This town is also home to the famous Stanley Hotel and countless other beautiful resorts to choose from if you prefer an indoor elopement. The area also is right next door to the historic Rocky Mountain National Park's Fall River entrance. For adventurous couples looking to elope in beautiful natural scenery, the mountainous terrain that Estes Park is famous for provides a gorgeous backdrop to nearly any outdoor ceremony. From the tranquil setting of Lake Estes to the breathtaking views of Longs Peak, there's something to suit every couple's unique style. The town itself also will give your elopement a welcoming feeling that will make it feel like you're sharing your experience with someone, even if only virtually.
Rocky Mountain National Park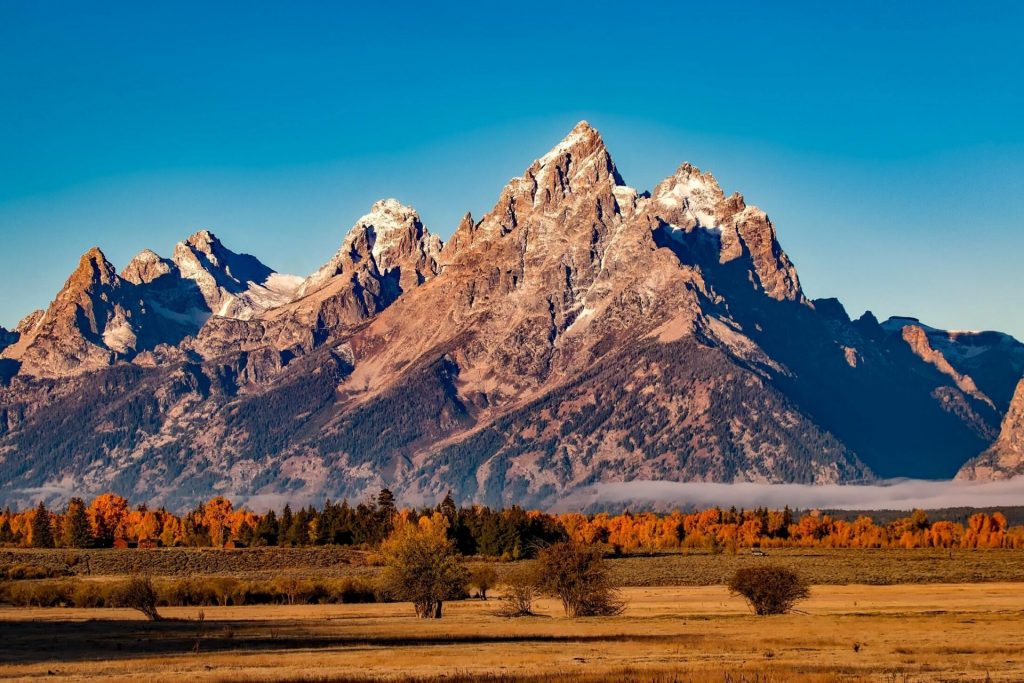 Planning your elopement in Rocky Mountain National Park (RMNP) can be a dream for any mountain and adventure lover. The expansive park offers privacy and seclusion that makes it the perfect spot for a romantic and intimate ceremony for just the two of you. The park offers more than 150 different hiking trails and countless photo ops for the adventurous couple looking to elope. And you won't need a permit to get married in the park. However, you will need one to have your wedding photos taken there. You can apply for a particular use permit through the park's website. They'll also be able to help you decide on a location and date that works best for your ceremony. 
You can find endless spots for your dream elopement and be able to join the countless couples that have married in this historic National Park. The park also has several designated sites for weddings, including the Alpine Visitor Center, which features incredible views of the Continental Divide. There is also the Wild Basin Area, with views of Mount Meeker and Longs Peak; and Forest Canyon Overlook, where you can see Mummy Range and Lumpy Ridge in all their glory.
Looking for a majestic mountain elopement? Visit our mountain elopement guide to learn more.
Maroon Bells – Aspen, Colorado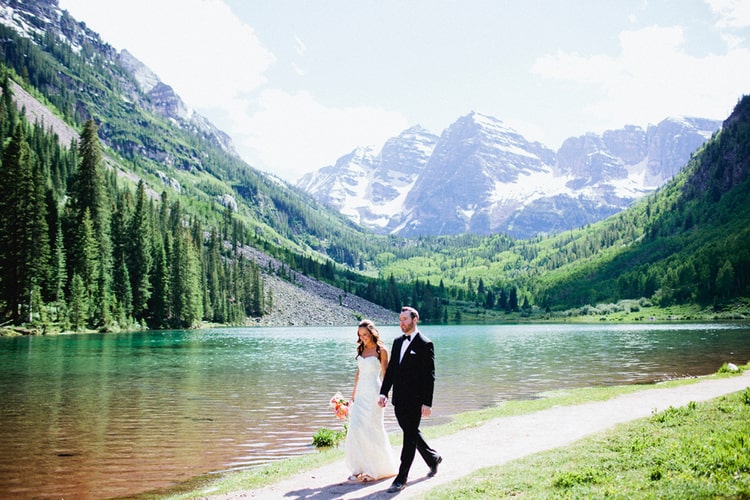 If you're looking for the perfect scenery to elope, look no further than Maroon Bells in Colorado. This location is tucked away in the mountains of Colorado and is easily accessible by car. The area offers stunning views and plenty of opportunities to take nature-inspired photos.  This locale has breathtaking natural beauty—with towering mountains and beautiful streams—it's also an excellent place for photographers, with its incredible natural lighting and gorgeous landscapes. Maroon Bells is ideal if you want to keep your ceremony small and intimate, with just the two of you or a few close friends and family members along for the ride. The area also offers camping sites where you can spend the night with your new spouse after tying the knot. We're currently booking elopements here if you want to learn more!
Jetsetting to your elopement destination? Check our tips for flying with your wedding dress here.
Garden of the Gods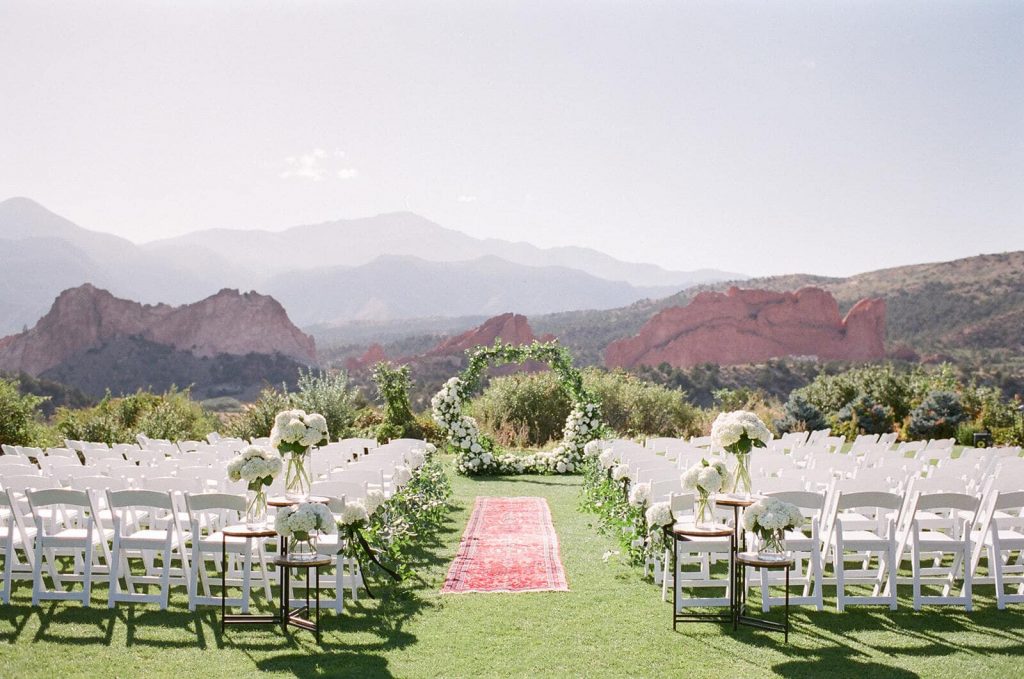 Look no further than Colorado Springs' Garden of the Gods for breathtaking scenery and plenty of romantic vibes. This park is a beautiful place to get married if you're looking for something a little out of the ordinary. The Garden of the Gods encompasses over 1800 acres, and there is a wide variety of scenery to choose from. You can get married in front of red rocks or at a gorgeous mountain range base. Not only will you get beautiful red rocks and mountains as a backdrop for your ceremony here, but there's also plenty of wildlife around to see. There are even areas with greater treescapes if that's more your style. No matter what you choose, your wedding photos will be stunning. After your ceremony, there are plenty of other places to explore nearby. Colorado Springs is full of cute shops and cafes where you can relax and enjoy some time as newlyweds.
Loveland Pass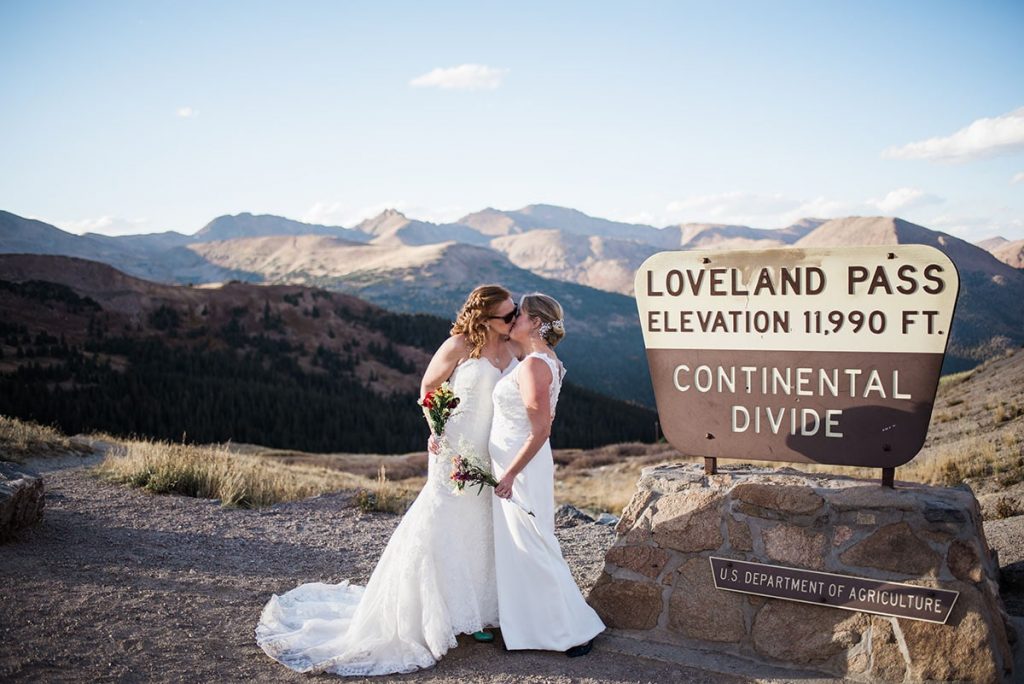 Loveland Pass is one of the most beautiful places in Colorado. It's a scenic mountain pass that connects the East and West sides of the Rocky Mountains through Interstate 70. It is located on U.S. Highway 6, 11 miles west of Keystone and five miles east of the Arapahoe Basin Ski Area. The Pass is at an elevation of 11,990 feet above sea level, not too far above the treeline but high enough to enjoy a panoramic view of the surrounding area. You can see across the mountain range to Denver to the east. And to the west, you can see as far as Eagle and Summit counties. The key to eloping at Loveland Pass is timing. You will want to check the forecast for this area on your wedding day. If there's a chance of snow, consider having your ceremony at another location and then coming up here for photos later.
Ready for an adventure elopement? Read more about our tips for hiking in your dress. 
Red Rock Canyon Park – Colorado Springs, Colorado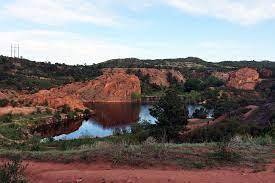 If you're looking to elope somewhere beautiful and quiet, look no further than Red Rock Canyon Open Space. It's only about 20 minutes from Colorado Springs but feels like a world away. Nestled in the foothills of the Rocky Mountains, this park is home to a wide array of native wildlife. It has four miles of trails for hiking and biking and several picnic areas perfect for intimate gatherings. 
If you plan to make your elopement official in this park within Colorado Springs, you'll need to apply for your marriage license in person and pay a license fee. Still, luckily you will not have any waiting period. You'll be able to enjoy breathtaking views of the mountains and secluded trails perfect for a small ceremony.