6 Ways to Save For Your Elopement
Elopements are often considered to be a more affordable option as opposed to big weddings. When planning your elopement, there are still many factors to consider, including the destination, time of year, guests, and vendors you hire for your wedding day. There is no set way to determine elopement prices as every situation is different. However, many couples realize that they do not have to spend a fortune to have an elopement. There are numerous routes you can take to save money and still have the elopement of your dreams. We put together this list of the top 6 ways to save for your elopement and still have a gorgeous ceremony within your budget.
1. Research The Type Of Elopement You Want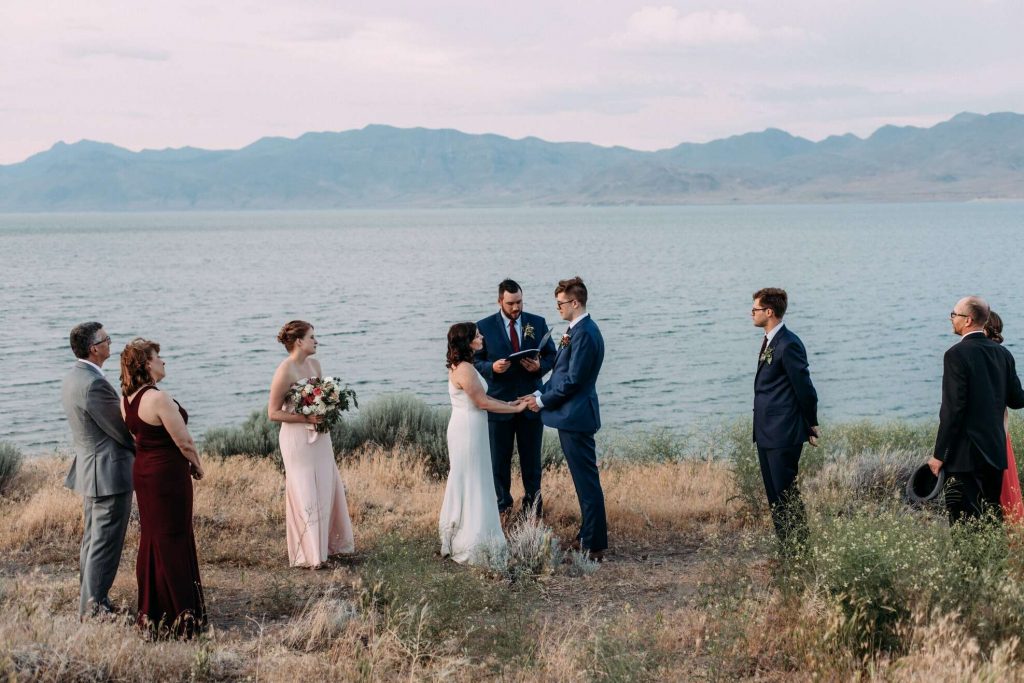 For many couples, once they get engaged, then this is when the real wedding planning will often begin. It's important to decide what type of elopement you want to have. You will want to do this before booking wedding planners, photographers, or venues. Start with determining first if you're going to have a destination elopement or an elopement closer to home. A destination elopement is often viewed as more costly than a closer-to-home elopement, but it's key to plan as a couple which option speaks more to how you envision your wedding day. Whether you are traveling near or far, it's essential to pinpoint what style and type of elopement will work best for you and your beloved. Are you an adventure seeker or a beachgoer? Do you prefer mountains, beaches, the desert, or rolling hills? These are essential questions to sit down and brainstorm with your love about how you both picture your dream elopement.
2. Make A List of Non-Negotiables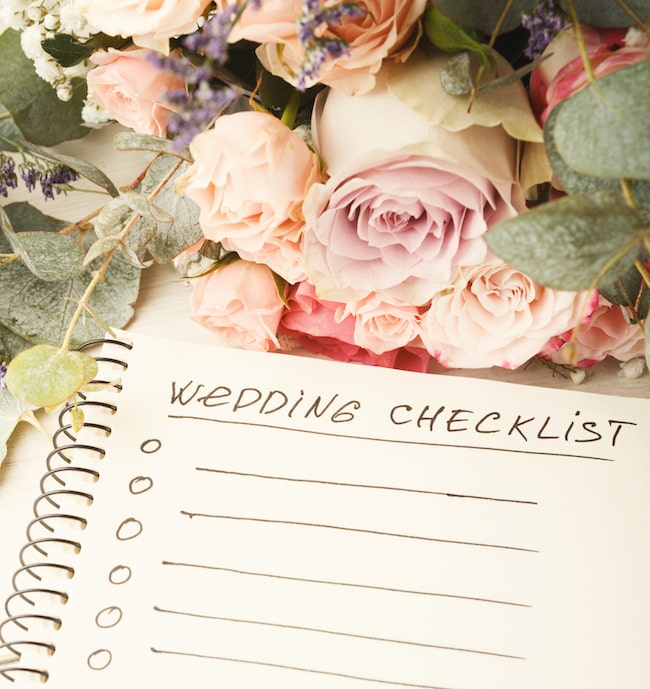 Once you have determined what type of elopement is ideal for you and your partner, saving for your elopement requires you to also get realistic about what is most important to you for the big day. A great way to determine what matters most to you for your elopement is to make a list of non-negotiables. Non-negotiables for your elopement should reflect the essential pieces of your ceremony and wedding day. Make a list of what you are willing to spend money on, what you want to save money on, and what you're willing to compromise on. For example, maybe you're eager to spend more money hiring an elopement planner and your wedding photographer because it's one of the most important things for you. Compiling a non-negotiable list makes the planning process easy because it helps focus on where your priorities lie – which is helpful for both planning and spending!
Is a beach or waterfront elopement right for you? Learn more about how to make it perfectly intimate for you.
3. Set A Realistic Budget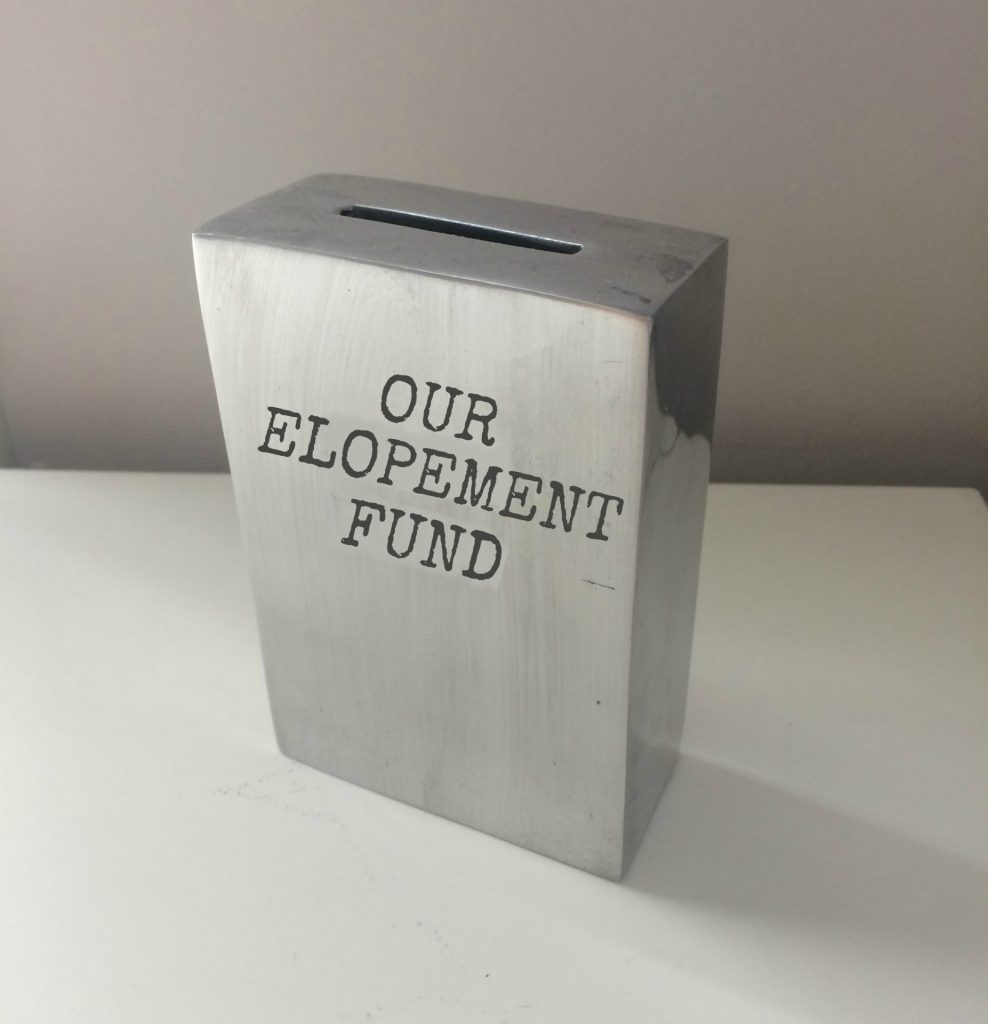 When setting an elopement budget, you will want to set a realistic budget early on and stick to it. It can be all too easy to get carried away with spending, whereas this is your special day—you know what's important. You shouldn't feel pressured into going overboard on things that don't align with your vision of the perfect elopement. Since elopement is often more cost-effective in comparison to a big wedding, this allows you to splurge more on things that matter most to you and your partner. If you dream of a beach elopement and honeymoon in Hawaii, allocate your budget to make that happen. You can even look for all-inclusive elopement packages that allow you to also save time, money, and stress for your special day. Be as strategic as you can be with your budget and about how you spend your money. And make sure that your budget isn't utterly restrictive so that you still have some wiggle room if certain things come up during the process. Doing this ensures that every cost goes towards making your day as beautiful as possible for the two of you.
Are you looking for ideas for setting a proper elopement budget? Read our elopement cost guide here.
4. Book The Venues and Vendors First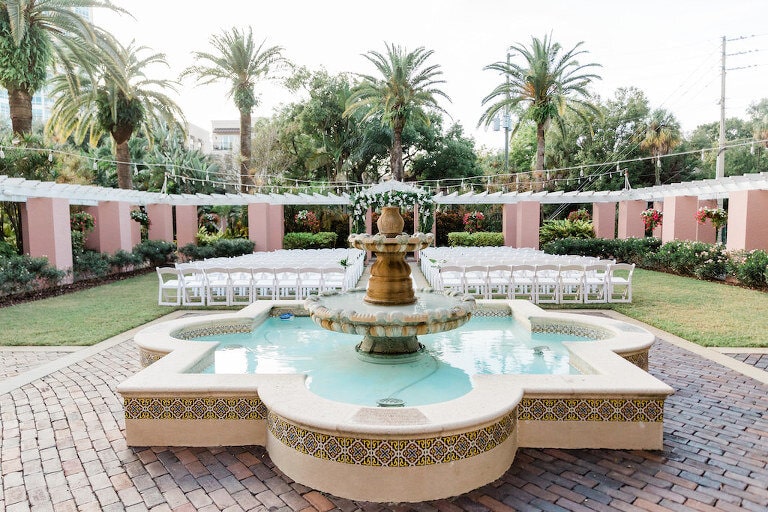 It's no secret that the bulk of your elopement budget will be spent on the venue and vendors. Booking the venue and vendors should be next on your list. Whether choosing a destination venue or eloping far from home, it may not be easy to search for all the vendors yourself. Most venues will have a go-to list of local vendors they can recommend to you. Ask around and try to connect with people who hire out often so that they can point you in the right direction when looking for officiants, planners, photographers, and florists.
It may sound like a lot of work, but remember that an elopement wedding is typically much smaller than traditional weddings, so there won't be nearly as many people working behind the scenes on your event day. Also, many vendors are usually in high demand, could be booked out for months, and can also require a deposit or payment upfront. If you book early enough, you have a better chance of getting your first choice of vendors at an affordable price, a guarantee of them working with you, and getting the high-ticket items out of the way to save the smaller pieces on your special day.
Unsure how to get your elopement process started? Visit our Elopement FAQs to learn more today.
5. Save Sustainably
Saving and budgeting for your elopement does not have to be daunting. You can start an elopement savings fund to help save for your big day. You can also do fun challenges together, like holding a certain amount every week to save for your big day or putting aside every $5 bill you collect in cash towards your elopement fund. You can also focus on more sustainable and budget-worthy options to help you save money for your elopement. Here are some fun ways to cut costs and promote sustainability for your elopement:
Borrowing or renting items you plan on using for your elopement, such as attire and accessories.
Shopping secondhand for your dress, suit, accessories, and jewelry for your big day.
Hold your ceremony in a park or another public area for free or at a low-cost fee.
Instead of getting drinks at a hotel or restaurant post elopement, snag a bottle of champagne to celebrate from a local store.
Eat local, and enjoy the fantastic cuisine available when you travel. Plus, it doesn't have to be fancy – just a romantic meal for two will do.
Pick up a fresh bouquet the morning of your wedding to pick what is in season, or opt for inexpensive dried flowers.
Instead of a traditional wedding cake, order just the top tier, a few cupcakes, or your favorite dessert from a local shop.
It's your special day to celebrate your love with your elopement ceremony. You can still have the epic elopement of your dreams without breaking the bank.