Top 10 Wedding Trends to Incorporate for Your Elopement in 2022
Couples prefer elopement ceremonies to celebrate their love and commitment to one another more than ever before. It is suspected there will be nearly 24.3 million weddings in 2022. Even in light of some pandemic restrictions still prevalent, eloping with your love is a trend that is always in. Even if you elope as a private and intimate way to marry, there are still many wedding trends you can intertwine into your wedding day. This year's biggest trends emphasize moody, dark tones, and bold accents. We put together our top 10 wedding trends we love that you can include in your elopement this year.
1. Vibrant and Moody Earth Tones
Earth tone colors and natural greens are always a classy and timeless look for any occasion. This year's many color trends are expected to stay within an earthy palette while adding a pop of color to the mix for more lush and dramatic colors. Some of these shades include darker hues of green and blue with other moody earth tone palettes; envision dark evergreen, sage green palettes, navy, and cool-toned Cascade blue colors.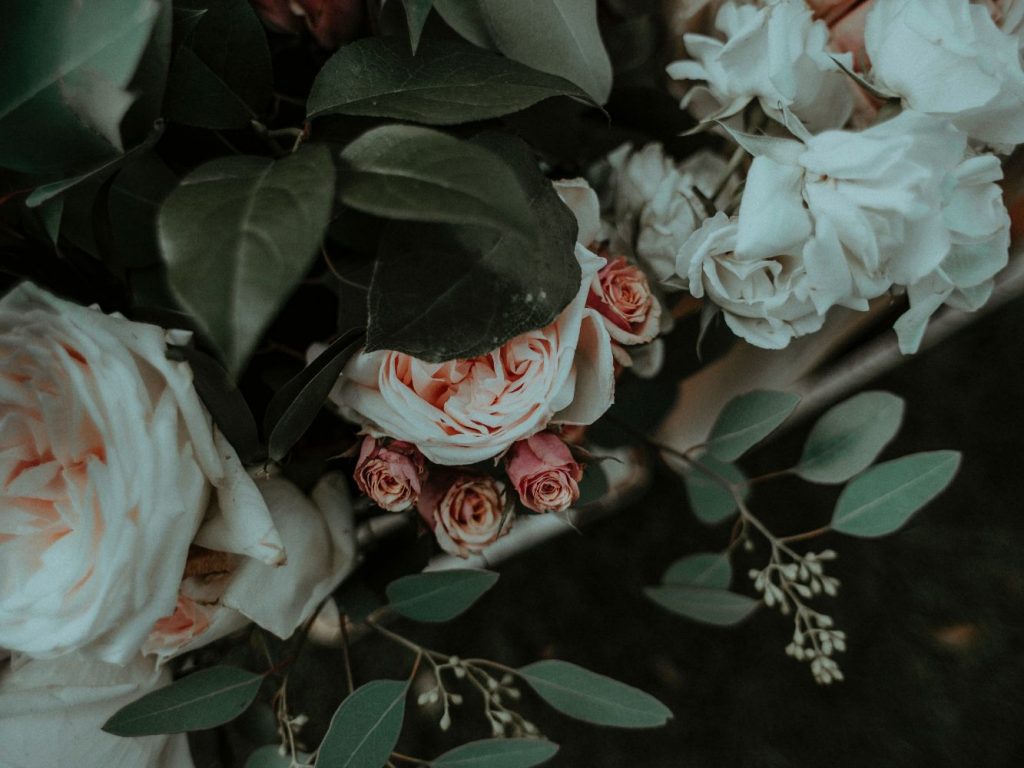 2. Vintage Vibes
Vintage is always in trend. Many classics, old-fashioned, and timeless pieces are a hot trend, from antique ring selections to vintage furniture. And for 2022, ceremonies are also expected to have this vintage feel to them. Adding a vintage style to your wedding can create a sentimental sense and reinforce the notion of finding beauty in life's imperfections. Couples can also appreciate their ceremony's originality by sourcing vintage additions from family and friends. Incorporating more traditional, "something old with something new" creates more unique and memorable elopement.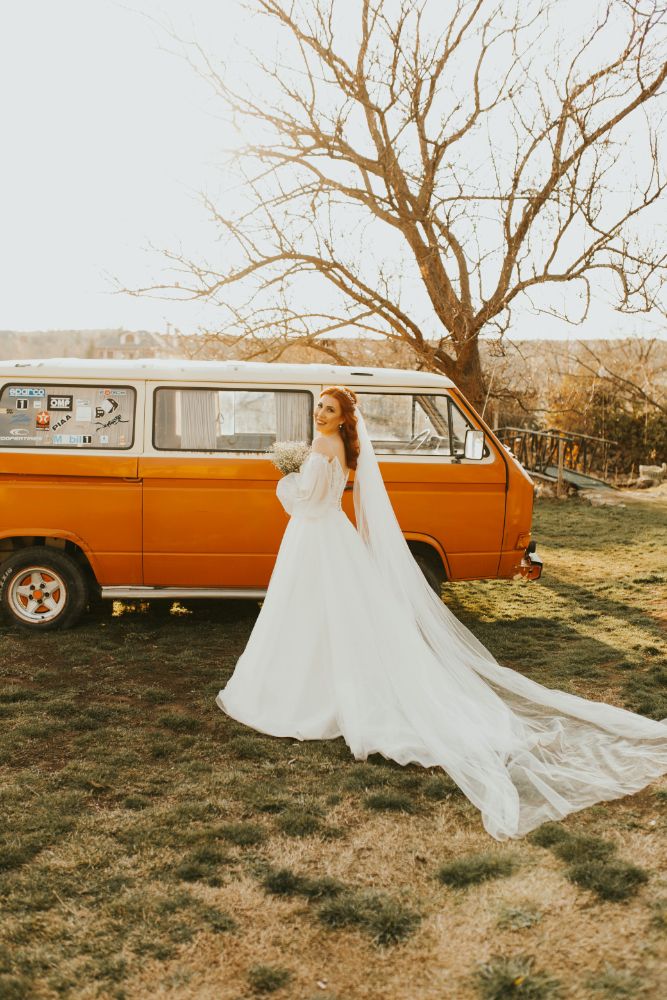 3. Earthy Floral Arrangements
Floral arrangements that are earthy and naturally styled for bouquets are also in this year. With the focus on more minimalistic yet boldly colored arrangements, couples are using more natural plant options than just flowers. Imagine a few peach peonies with a lot of greenery is the predicted floral trend for this year. Couples can also merge bouquets and boutonniere arrangements with green leaves or stalks for a more earthy look.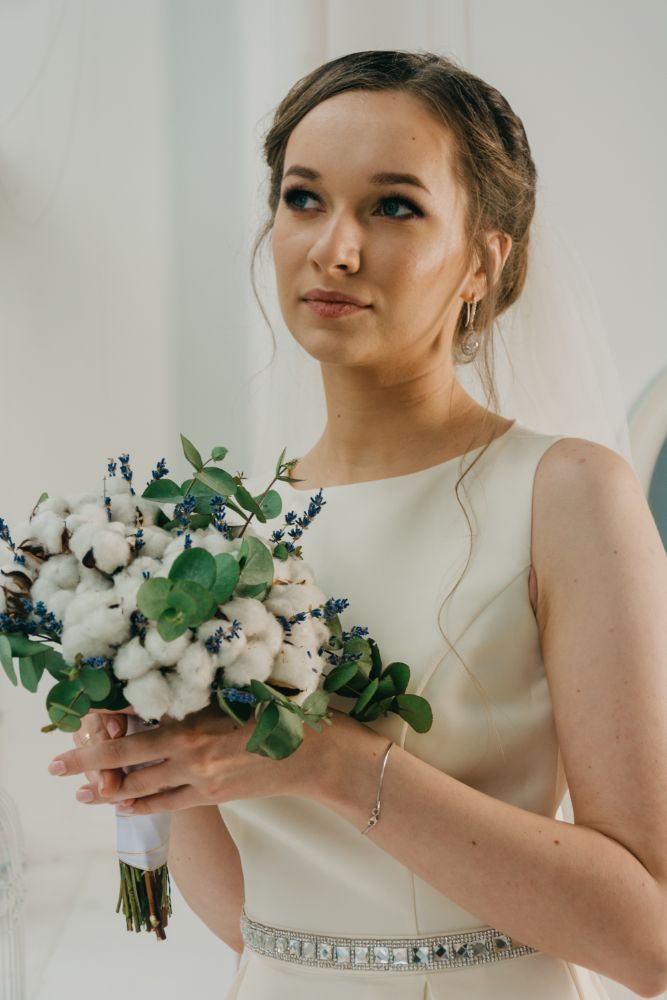 4. Metallic and Gold Tones
Metallic color palettes that welcome antique brass, rust-colored, copper, and gold pieces for more drama and a moody aura are in style for 2022. From the decor to the couple's attire, it is predicted that many color schemes will also combine these gold tones and moody metallic alongside vibrant earth tones. These colors will blend with nearly every wedding color and decor style, whether you adore classic vintage touches or modern styling for your ceremony.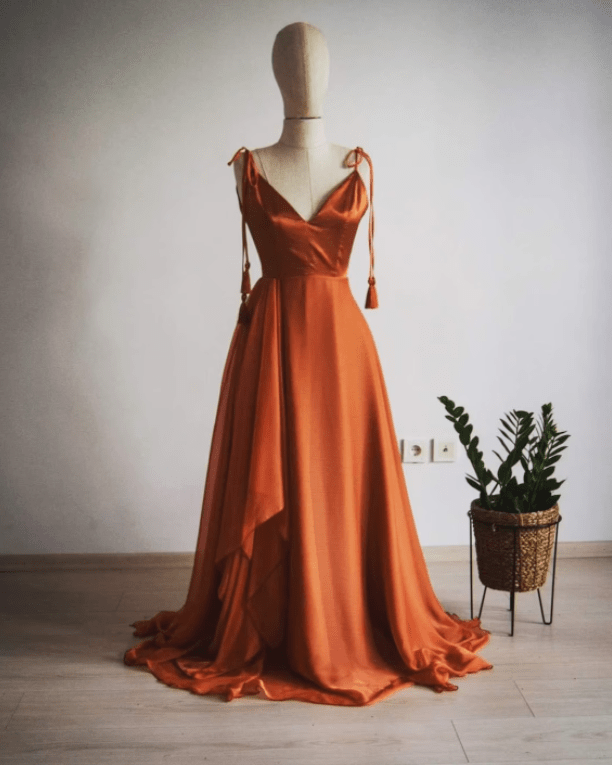 5. Statement Accessories
Couples are also opting for statement accessories for their attire, in correlation with the lush and moody style trends for 2022. For many couples set to wed this year, cookie-cutter traditions are out, and unique, bold, and statement are in. Grooms are predicted to break the black-tie and opt for more colorful and patterned suits such as navy, tweed, and check-pattern. Brides are predicted to accessorize with statement veils, antique jewelry, and pearl accessories.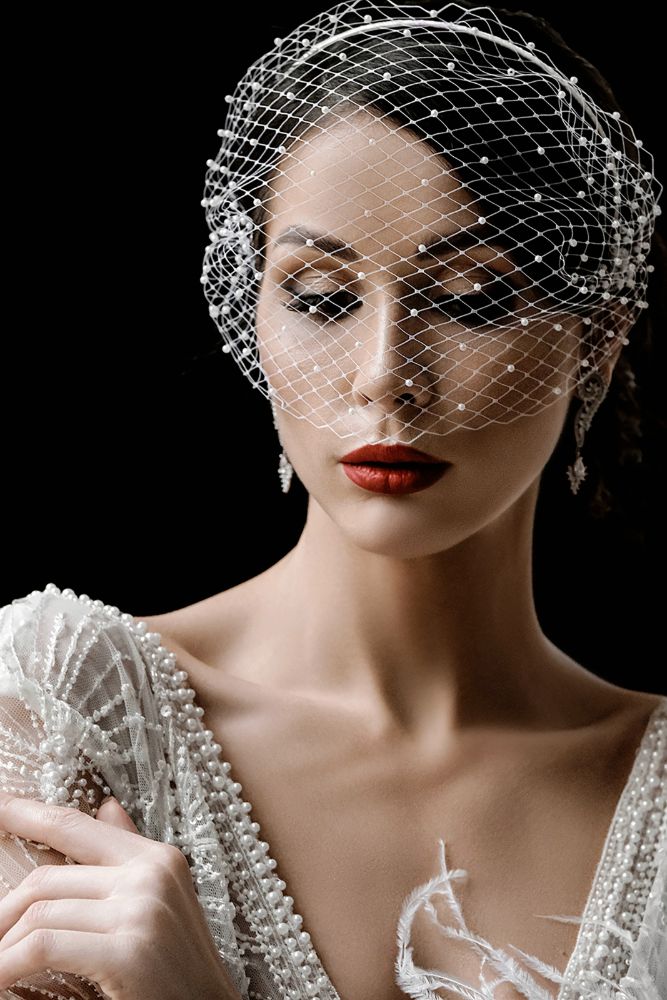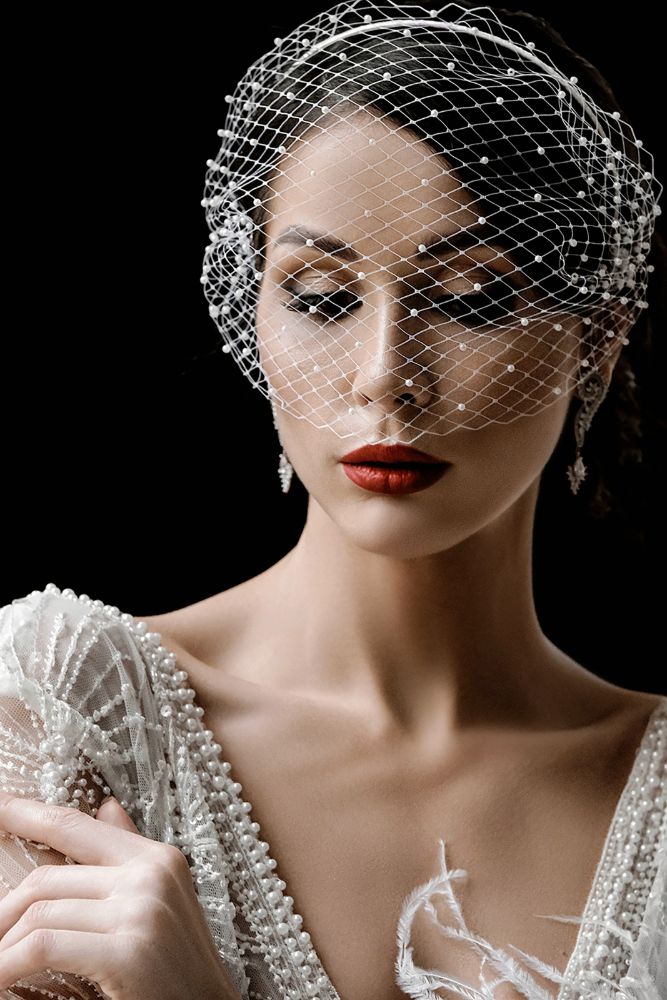 6. Sustainable Solutions
Many couples nowadays are increasingly eco-friendly. It should be no surprise that one of the noteworthy trends in 2022 is that some couples will be sourcing more alternatives for their beautiful ceremonies and focusing on sustainability. These options include sourcing lab-grown diamonds and gems for jewelry. Shopping for environmentally conscious brands for your outfit and utilizing second-hand options to reduce waste and reuse products will be popular.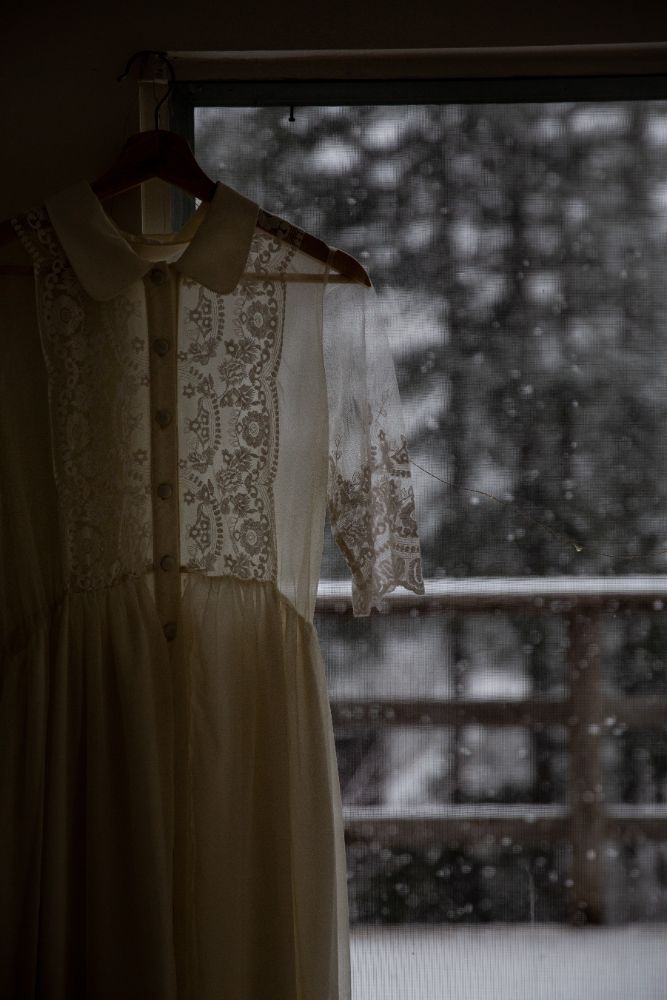 7. Bouquet and Flower Preservation
Drying out the wedding bouquet and boutonnieres has been a trend for centuries. However, one of the growing trends, especially in 2022, is to preserve your bouquet and wedding flowers in new and innovative ways. Rather than taking your dried flowers and tucking them away in a storage box, you can turn to preservation options to turn your bouquets into creative home decor. This is partly due to the increased use of materials like resin. Couples can take their wedding day floral arrangements while having them dried and preserved in resin for years to come. Not only will this method protect the flowers longer, but it will allow you to display them proudly for countless years to come.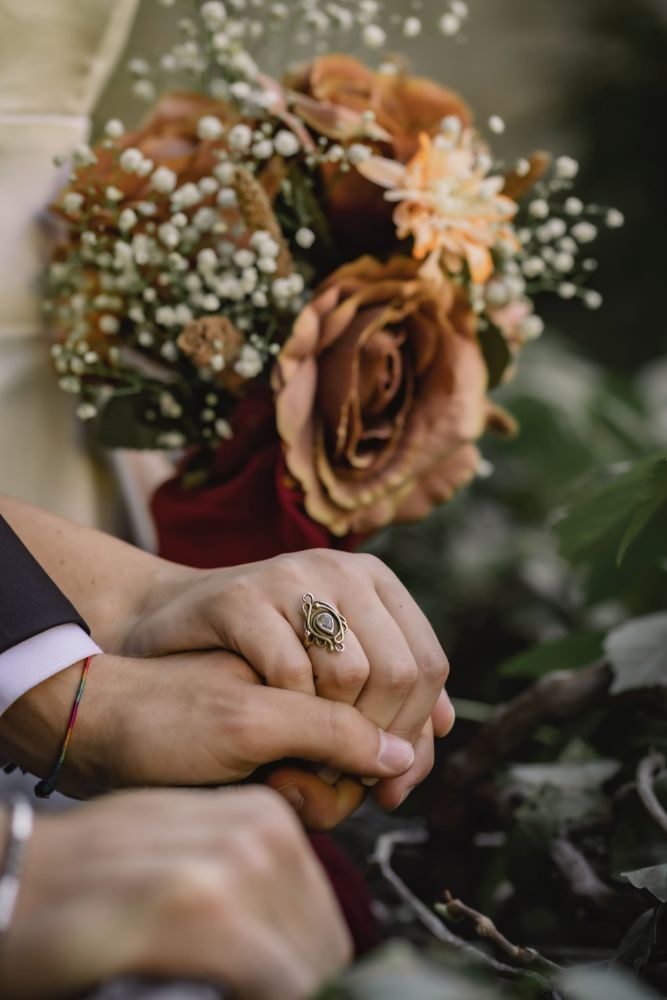 8. Outdoor Ceremonies
Outdoor ceremonies are always a hot trend for any wedding ceremony. Who wouldn't want to say "I do" to their beloved in front of a gorgeous sunset? While weather does play a large factor in outdoor ceremonies, since the pandemic, more couples are focused on getting outside to say their vows. Having an outdoor wedding can allow you to use the beauty of your intended ceremony location to your advantage. More outdoor ceremonies will continue to be a big trend for 2022 and beyond. For many more elopement destination ideas, check out our list of 120 elopement destinations within the US or abroad!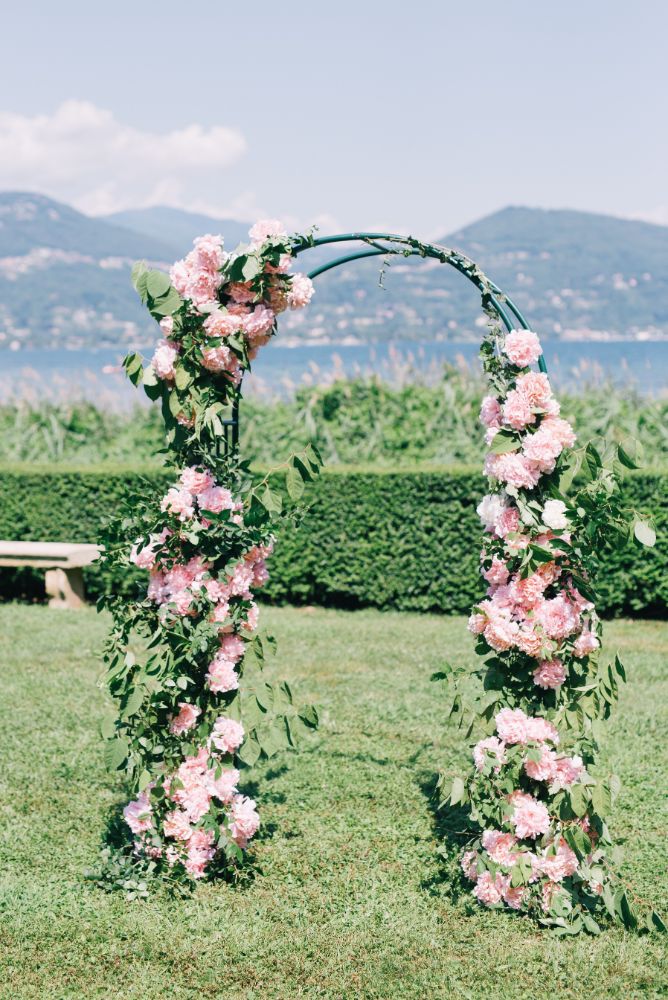 9. Online Planning For Your Wedding Day
We use the internet and online apps for everything in today's digitally driven world. Technology helps us do so much more by saving time with websites and apps that are designed to help us streamline our lives. This resonates the same for the wedding planning process. Because of the pandemic, online wedding planning is more popular than ever. From sourcing, planning, and booking online to sending e-vites for your big day, couples are for online planning.
Looking to plan your elopement online? You can start the planning process with us today.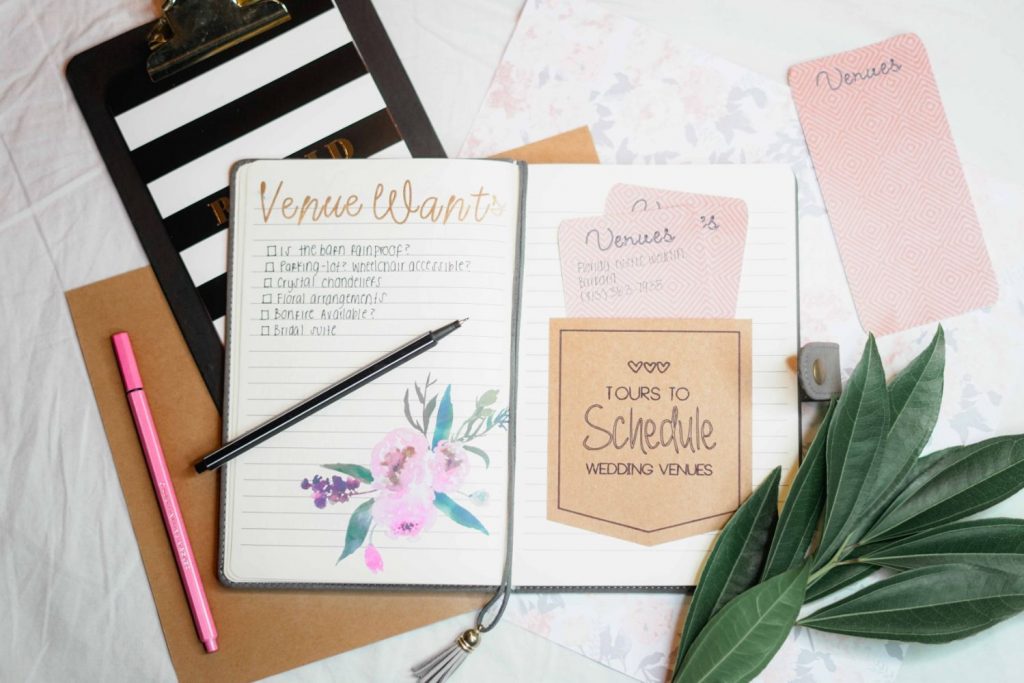 10. Destination Elopements
Destination elopements have been a growing trend for many decades, increasing because of the global pandemic. Couples have optioned for more intimate and beautiful destination types of ceremonies. The benefit to destination elopements is that you can elope nearly year-round in some areas of the US. So for couples wanting that gorgeous beach wedding in the winter months, destinations like Florida will be the best option for having the elopement of your dreams.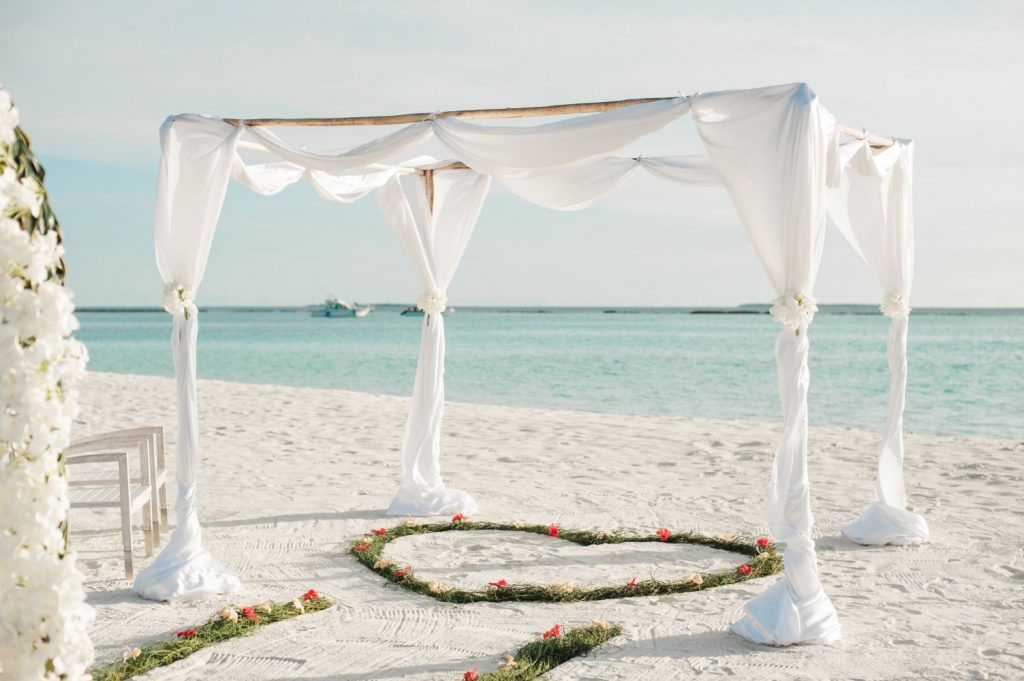 Want to get away for your elopement? Learn more about our destination locations here.