10 Questions About Eloping in New York City Answered
New York City elopements are purely magical, no matter the time of year! But if you're not from the area, there's typically a few questions we get from couples while planning the details of their elopement or micro weddings. To help make things easy, we've rounded up the 10 most popular questions we receive and answered them for you below!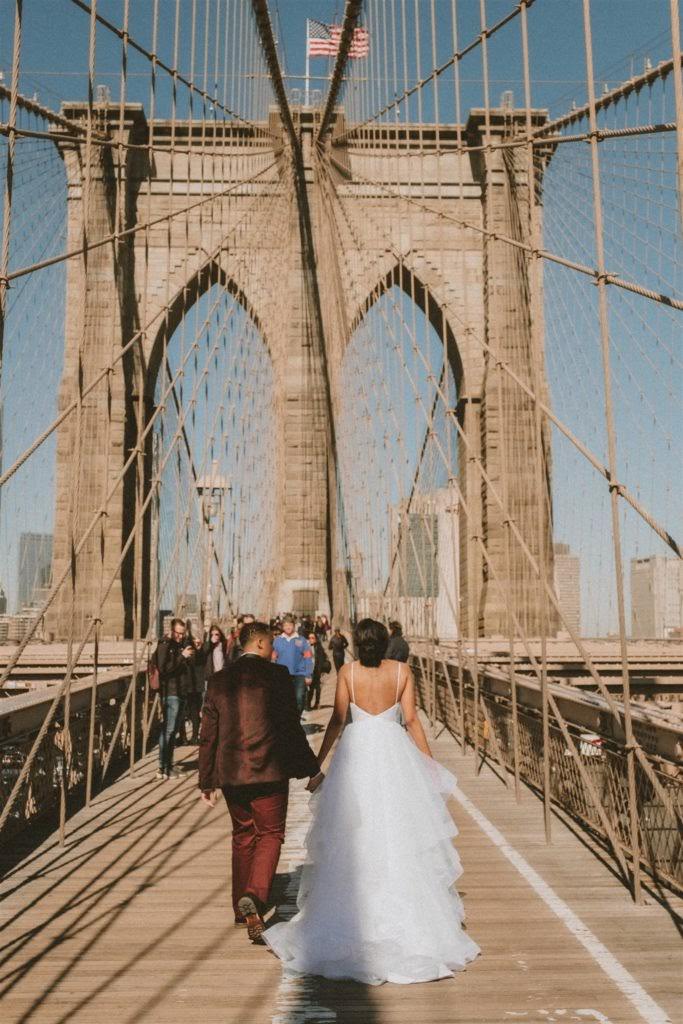 Curious about booking an elopement?
Contact us today and let us help!
WHAT LOCATIONS CAN WE CONSIDER INSIDE OR JUST OUTSIDE OF THE CITY?
The City is such an exciting place with incredible hotels, restaurants, shopping and more. No matter what vibe you're looking for with your elopement or micro wedding, we can make it come to life! There are even a number of options right across the bridges to consider like Brooklyn, Williamsburg and more. Looking for some location inspiration? Check out our blog post with 25 Beautiful Venues for Your NYC Wedding or Reception.
WHAT KIND OF DRESS SHOULD I WEAR FOR A NEW YORK ELOPEMENT?
Whatever style makes you feel beautiful! For our couples choosing an outdoor location, we do advise you to consider the terrain when choosing a dress or shoes. Since dress rentals are not as common as suit/tuxedo rentals and multiple fittings may be needed, we recommend our brides purchase a dress beforehand. Usually wedding dresses from bridal stores start at $1,000 and sometimes take 6-8 months to arrive depending on where they are coming from.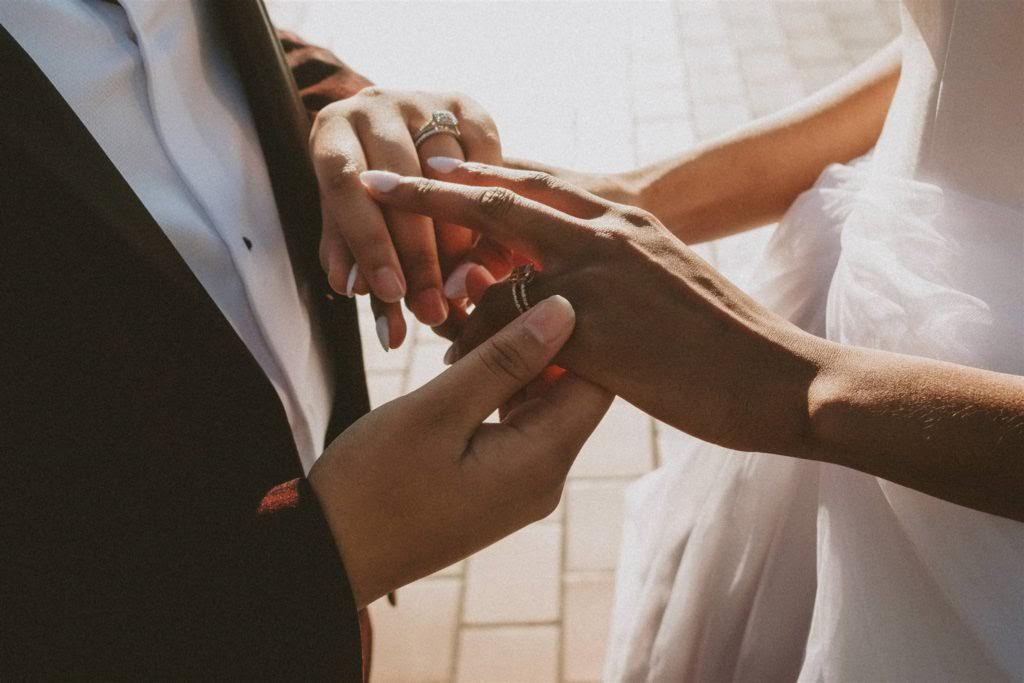 WHEN IS THE BEST TIME TO GET MARRIED IN NEW YORK?
If you're planning an indoor elopement – any time of year works! Throughout the year there are certain events that may be held in the city that can impact travel costs or hotel availability. We've put together a full list with all the information you need to know here: The Best Time of Year to Elope in NYC.
HOW DO I OBTAIN A MARRIAGE LICENSE?
To get married in New York, visiting couples should go together to the nearest office of the city clerk to obtain a marriage license. New York marriage licenses are valid for 21 days, and the standard fee is around $35. We've outlined everything you need to know here: 4 Easy Steps to Getting Your Marriage License in NYC.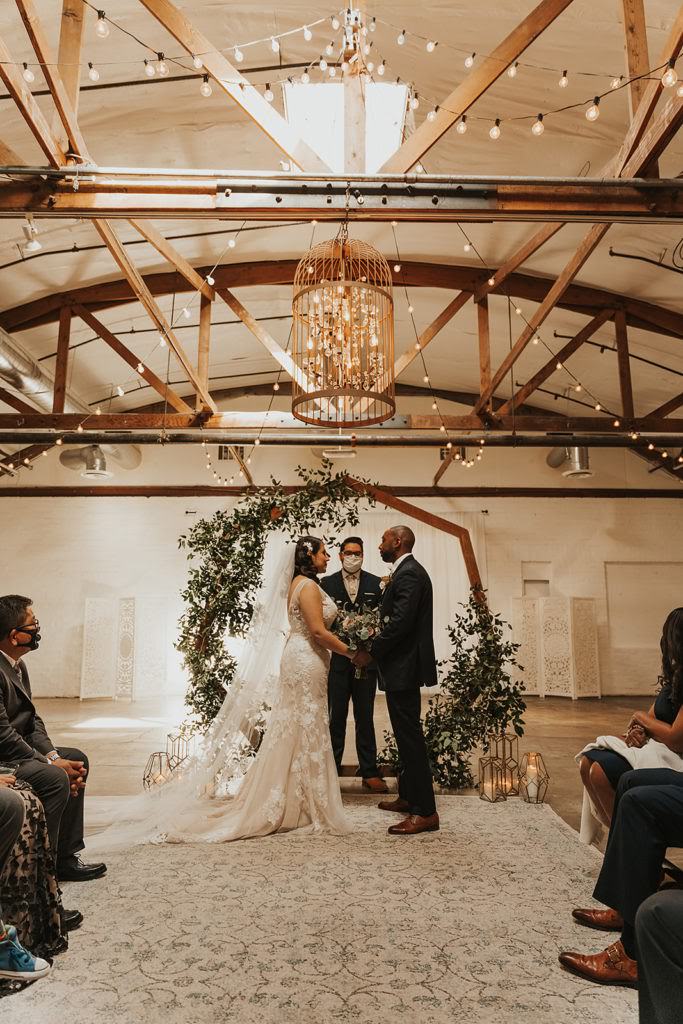 DO I NEED A WITNESS IN NEW YORK FOR MY CEREMONY?
In the state of New York, there must be one witness present in addition to the person performing the ceremony. There's no minimum age for the witness.
IS THERE A DAY OF THE WEEK THAT IS BEST TO ELOPE?
While there isn't one particular day that is better to elope, it's important to consider the location for your ceremony and if tourists or crowds are a possibility. In most cases. wedding venues, hotels and parks will be less busy on non-weekend dates. If you are considering a wedding at a tourist hotspot, we recommend planning for a weekday to avoid crowds on the weekends (especially during any holiday timeframe).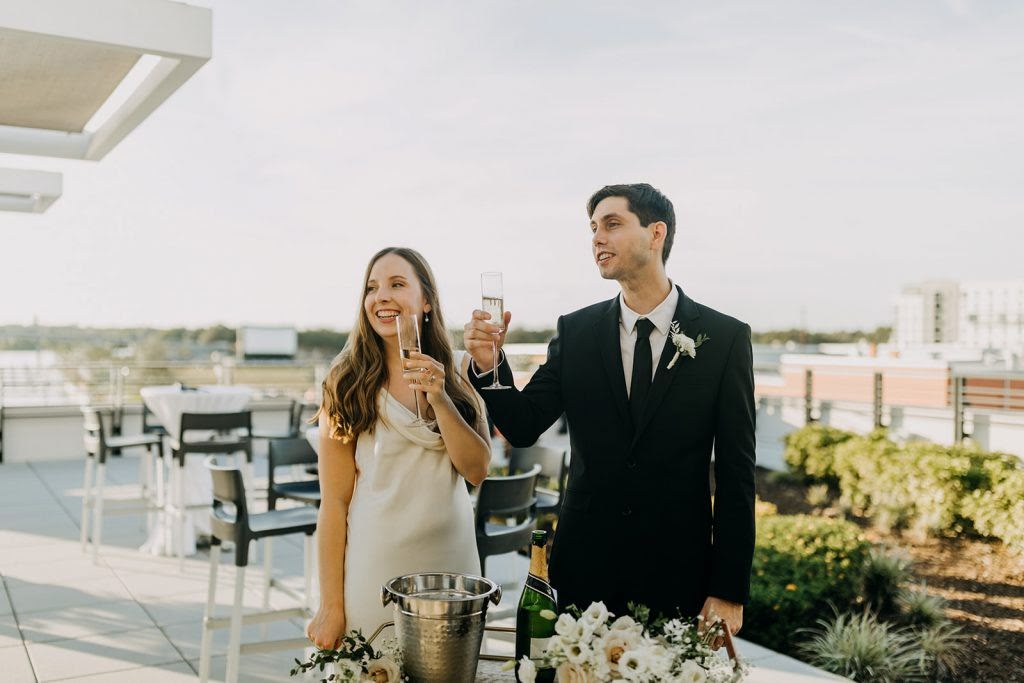 WHAT DO COUPLES NORMALLY DO AFTER THEIR ELOPEMENT?
WHAT IS THE DIFFERENCE BETWEEN AN ELOPEMENT AND MICRO-WEDDING?
A microwedding, like its name suggests, will typically include a guest list of up to 50 guests— often immediate family and close friends. Many couples who throw microweddings will end up splurging on the details, including top-shelf bars, elaborate floral displays and multi-course sit-down dinners. Microweddings are perfect for couples who want to spend most of their budget on the details of their day, which becomes much easier with a smaller guest list. Elopements have changed so much over the last decade! What used to be secret, unplanned weddings are now being completely personalized to each couple's style. While some elopements are still planned just for the couple, others are now involving their close friends and family for both the ceremony and reception. The beauty of elopements is that they can be planned to fit any budget!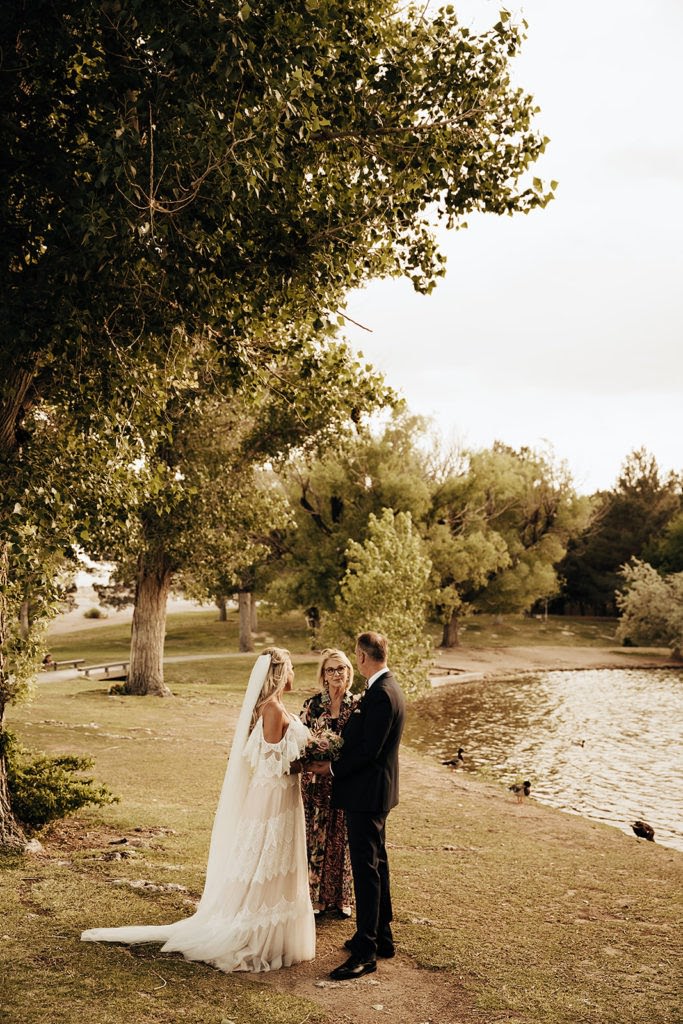 WHAT IF IT RAINS ON MY WEDDING DAY? 
With all of our outdoor elopements, we have a rain or shine policy. Under the rare instances where rain is in the forecast, we require our couples to make a decision two days before the wedding on whether or not they want to move locations. Most alternate locations will incur additional charges. We keep large clear umbrellas on hand in case there is light rain, it makes for great photos! We try to be flexible with timing on rainy days and will often "wait out" the rain until the storm passes so we can still do the outdoor ceremony.
HOW DO WE EVEN BEGIN TO START PLANNING AN ELOPEMENT IN NEW YORK CITY? 
That's what we're here for! We're all about making things easy for our elopement couples from start to finish. We offer amazing all-inclusive packages that cover everything from the cake to fine art photography. You can learn more on our website here!